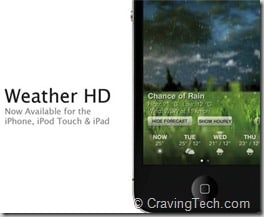 Starting from today, the Weather HD app is available for the iPhone/iPod as well as on the iPad! I have reviewed the Weather HD for iPad before and I find that the iPhone version is not much different (oh except that it looks great on the iPhone 4!)
Weather HD is the most beautiful way to check for a weather forecast – see the weather in stunning HD videos, depending on the current weather condition.
First, you need to add your city from the application settings. You can also add multiple cities so you can keep track on weather in different cities. It comes in handy when you need to be in different places in a week.
You can also change different settings such as displaying the clock, change the display metric, etc.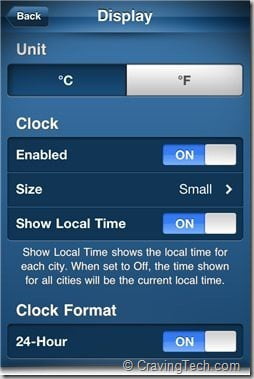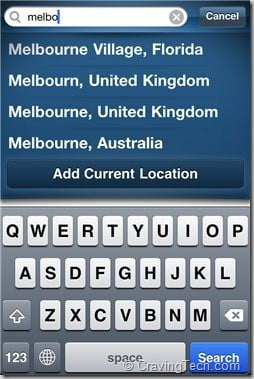 Once you've added a city, Weather HD will then display a wonderful video on its main screen depending on the currently selected city's weather. To see the weather in different cities, you flip through the screen horizontally with your finger. You can also see the forecast for the next few days at the bottom of the screen.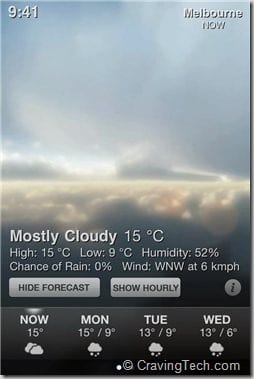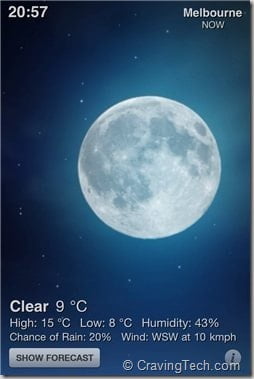 Unfortunately, you can't see how awesome the weather animations are from the screenshots, but feel free to watch the video over at YouTube (the movie link is for the iPad's but you'll get the idea).
I find that more extreme weather conditions' videos look much cooler but of course you won't see them very often :)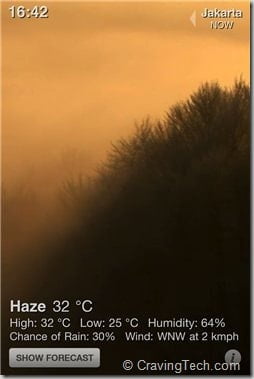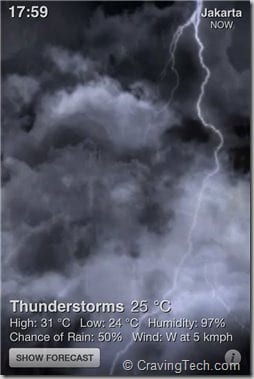 Weather HD looks really great if you put it on a dock. Of course, it's highly recommended to put it on a charger if you let this app run on the dock. Weather HD is definitely the best looking weather app out there and checking for the weather can never be the same. I love the "Chance of Rain" as it will determine whether I should bring my umbrella for the day or not. It's a bit unfortunate that the Australian weather data does not seem to be taken from the Australian's Bureau of Meteorology though, because there was one occasion where Weather HD told me that it was going to be cloudy but BOM told that it would rain. It did.
Clear Day – (Formerly Weather HD, Live Weather Forecast with 3D Radar) – vimov, LLC
Note: Promo code provided for the review