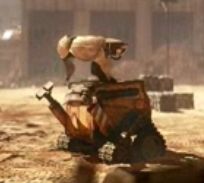 I don't know about you, but I love Pixar Movies! Whenever they released a movie, I always watched it in the cinema.
The next movie by Pixar, is called Wall-E. It's a story about a robot which duty is to clean up earth (after being left by human beings). Of course, there's always a twist! Check the trailer out.
Wall-E trailer:
My favorite Pixar movie is Finding Nemo. What about you guys?