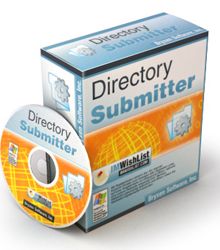 Have you ever submitted your blog (or website) to online directories? Do you know that by getting your blog/site listed there will improve the PageRank of your blog/site? Having a higher PageRank is a plus for every blogger/webmaster, because it will increase the chance of visitors coming from search engines.
I submitted my blog over to 20-ish directories once. It was a pain process because I had to type in manually one by one: what my blog's URL is, what's my name, what my blog is about, etc etc.
With this application called Directory Submitter, that I've just tried, however, it still IS a pain! But wait, at least the pain is lesser. This tool will fill in the form automatically for you!
Directory Submitter has it all:
The list of online directories with high PageRanks
Intuitive menu
Support submission of multiple sites (called Projects)
Its own browser navigation
Auto fill the forms (you have to enter and save the values first on the application)
As I said, it still is a pain, because there is really no automated process. If you are expecting a program/bot that automatically submits your site, then you are living in la la land.
However, this program saves you tons of time. It'll probably be easier to see the demonstration on the site here on how it works.
Just double check when you go to a directory, whether you have to pay for the listing or put a reciprocal link. The list on the application is kind of outdated.
I've just submitted 15 more via this tool. I've had enough for today… it's an unpleasant thing to do, but it will be rewarding in the long run!