Note: This Turtle Beach Ear Force PX5 Review post is a guest post written by Danny Bud
Turtle Beach Ear Force PX5 Review – Any good gamer knows how important the right peripherals are to their overall routine. It's not like the days of the original Nintendo entertainment system when all you needed was a two-button controller. Now you have to think about accessories that work together in order to make your gameplay more intuitive.
Quite simply, if you are not as aware of your immediate surroundings as your competition, you'll be the one getting fragged. Turtle Beach understands the competitive nature of gaming today and the Ear Force PX5 puts you one step closer to being on top. It's a top-of-the-line product that allows you to explore your own gaming style while concentrating on the basics that will dominate your competition.
The Ear Force PX5 is ready to go right out-of-the-box and you won't have to spend a lot of time reading over an instruction booklet or programming the headset itself. It comes complete with 18 separate personalized pre-sets, each one with its own functions and suitability. That's more variety than any other competing headset and you're bound to find your favorite with all of this choice.
Of course if you want to get more in-depth with customization, you'll have the chance to delve deeper into further chat and audio settings as well. This all adds up to the ability to come up with your perfect configuration that will stand apart from everyone else.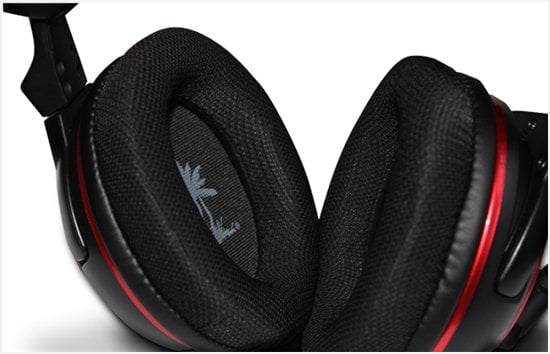 The chat function works perfectly with a solid microphone and crystal clear performance across various gaming that works. You won't have to worry about a lag in communication or muffled voices in the middle of heavy action. This system is able to elevate your own voice in addition to speech coming through the headset when it's most important. This degree of auto adjusting comes in really handy and allows you to concentrate on the screen. You really can't beat the addition of a Bluetooth headset that allows you to perform everyday functions as well. You can use this product to take regular calls or for speech recognition.
Any old gaming headset has the ability to turn the volume up, but this particular model allows you to focus on what's more important. It's not just about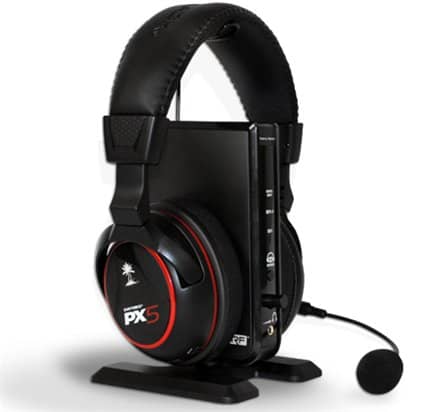 blasting your years with endless noise that eventually leads to use her fatigue. You can fine-tune various settings to heighten the way you adapt to any gaming environment.
For first-person shooters, you can block out the sound of big explosions while focusing on minute details such as enemies reloading a gun or trying to sneak up behind you. Or you can amp up the ambience if you're in the middle of an epic role-playing adventure to make you really feel like a hero saving the day. If your favorite game happens to have an awesome soundtrack, this is the headset that will really bring it to life.
The transmitter works perfectly with both PS3, Xbox, or as a simple set of wireless headphones for watching television and listening to music. It's a multipurpose adaptability makes it a great value and it has enough neat features such as the ability to disguise your voice that will keep you busy for a long time. This is definitely a tool you'll be using for years to come and the fact that it works with both major consoles means you will need to upgrade anytime soon. Fun all around for rookies and gaming veterans alike.
It`s an exciting time to be a gamer these days with peripherals that can be just as thrilling as video games themselves. There's nothing like buying a new piece of equipment knowing it will revolutionize the way you interact with your favorite games. There are many more products available and you can find further advice here if you're looking for the best gaming headset.