Like the iPhone 5, the Galaxy S4 enjoys a high measure of popularity, which translates nicely into a large amount of new cases and other accessories produced for it. That makes keeping track of new arrivals a little bit difficult – particularly if you're looking for something a little different from the protection-focused cases that many users favour.
Today we're going to take a look at five Galaxy S4 cases, but we're going to have a look at some of the most stylish options available. Let's get started.
5. Leather Style Case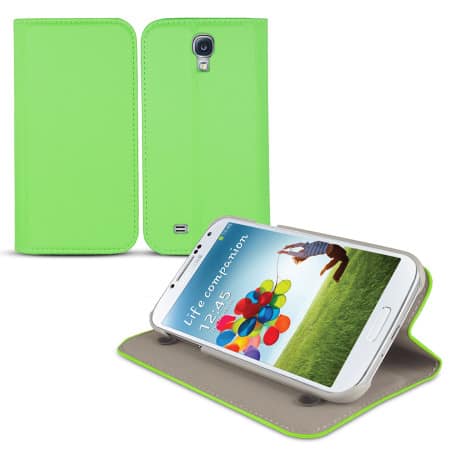 There's something refreshing about a simple case like this one, that still manages to find its own measure of style. The Leather Style Case is reminiscent of Apple's efforts, with a slim and trim folio design that covers the Galaxy S4's screen and therefore obviates the need for a plastic screen protector.
The case comes in a wide range of colours which serve to broaden its appeal, with the light green shown here being my personal favourite.
4. Case-Mate Doodle Case
Lettering seems very much in fashion this year, and this cursive-printed Galaxy S4 flip case from Case-Mate fits in with that style nicely. The case was designed by Elizabeth Lamb and features pleasant lines of cursive script in red and black. The look is not altogether neat or altogether messy, making for an attractive middle ground that adds some much-needed sparkle to the Galaxy S4.
3. Zenus Prestige Lettering Diary
Another lettering case is the eponymous Zenus Prestige Lettering, which is a rather more refined take on the concept. The case is made of a quality vegan leather material which gives it a nice feel in your hand, and a more professional look. The Diary form factor also ensures that the screen is protected when the phone isn't in use.
2. Cygnett Icon Art Series – Tats Cru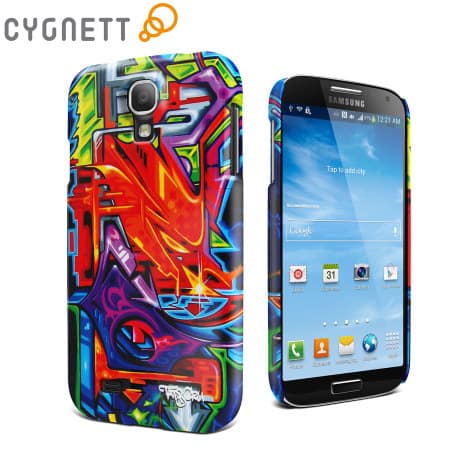 This is one of my absolute favourite cases, with a brash and colourful style. The design is by internationally acclaimed muralists Tats Cru, and has a suitably street look. If you're looking for an attention-grabbing case that'll definitely set your Galaxy S4 out from the crowd, then this is a very attractive option. Bonus points if you coordinate the look with your lock screen wallpaper!
1. Spigen SGP Slim Armour Case
The Spigen SGP Slim Armour is somewhat of an anomaly in my eyes – it provides both a kick-ass futuristic design and a good level of protection. The case comes in a nice variety of colours too, including the bright blue shown here, a more sombre slate, as well as white, red and black. The case is fairly inexpensive too, making it a good choice all-around.
Conclusion
I hope you've found these selections useful! I'm always on the lookout for stylish Samsung Galaxy S4 cases, so please feel free to share your own recommendations in the comments below. Thanks for reading the article and have a good day!