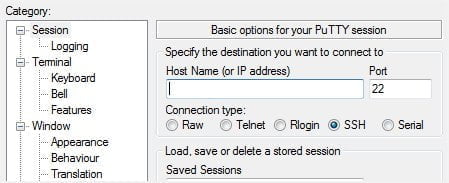 PuTTy alternative: tools better than PuTTy –  If you are working in a software development area, especially when dealing with Linux servers, you must have heard and used PuTTy to connect to the servers. The problem is PuTTy works great but it's quite basic as it handles only a single connection to one particular server. There are no multiple PuTTy windows support even during the era of tabs everywhere on our latest browsers. Therefore some may want to look for a better PuTTy alternative out there.
Here are some of the tools better than PuTTy and most of them allows multiple PuTTy windows to work in a single application.
Tools better than PuTTy – allowing multiple PuTTy windows
1) mRemoteNG
This is the one I'm using at the moment in my office. It's pretty straight forward and it allows multiple PuTTy windows in the application. You can save the connections and assign different protocols to them such as:
RDP (Remote Desktop/Terminal Server)
VNC (Virtual Network Computing)
ICA (Citrix Independent Computing Architecture)
SSH (Secure Shell)
Telnet (TELecommunication NETwork)
HTTP/HTTPS (Hypertext Transfer Protocol)
rlogin
Raw Socket Connections
The application was updated quite recently too, meaning the project is still active and hopefully we'll get better features, bug fixes, or feature enhancements.
2) PuTTy Connection manager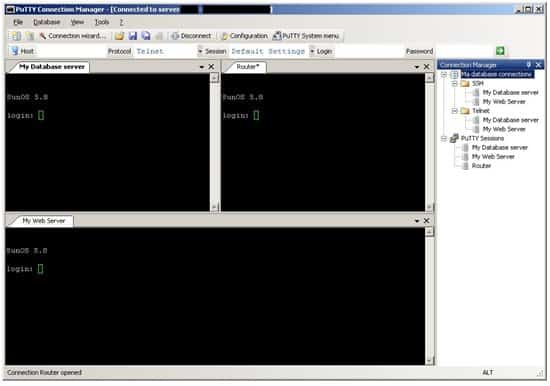 This was the program I used before I found mRemoteNG. It has a clean minimalistic interface and I actually quite like it. The only problem is that the program hasn't been maintained for so many years and even the latest version is tagged as "Alpha".
Feel free to visit my coverage on PuTTy Connection Manager.
3) Poderosa
It looks like another great program to allow multiple PuTTy windows. I haven't tried it yet though the screenshots and features list look promising at this stage. You might want to have a look at this as well if you are not happy with any of the applications above.
You can customize fonts, colors, align multiple window positions, and even see your previous history of commands.
Visit Poderosa Official Site
Do you use PuTTy at work? Or perhaps to connect to your dedicated server on your web host somewhere? What PuTTy alternative program do you use to get multiple PuTTy windows in tabs? Know other tools better than PuTTy for alternatives?