Tineco CARPET ONE PRO Review – If you were just here to read my Tineo FLOOR ONE S5 PRO review, you'd know by now that it only works on hard floors and tiles. What about for those with carpets? Does such good solution exist from Tineco? The answer is, absolutely!
Tineco CARPET ONE PRO is a smart carpet cleaner that will steam clean your carpet at 40°C, doing a deep clean that no good vacuum cleaner can. When I was a student, we had to hire a steam carpet cleaning service as a requirement each time we moved out from one apartment to the next. With the CARPET ONE PRO, your carpets at home will get this same, luxurious treatment whenever you like.
Tineco CARPET ONE PRO Review – Unboxing and Packaging Contents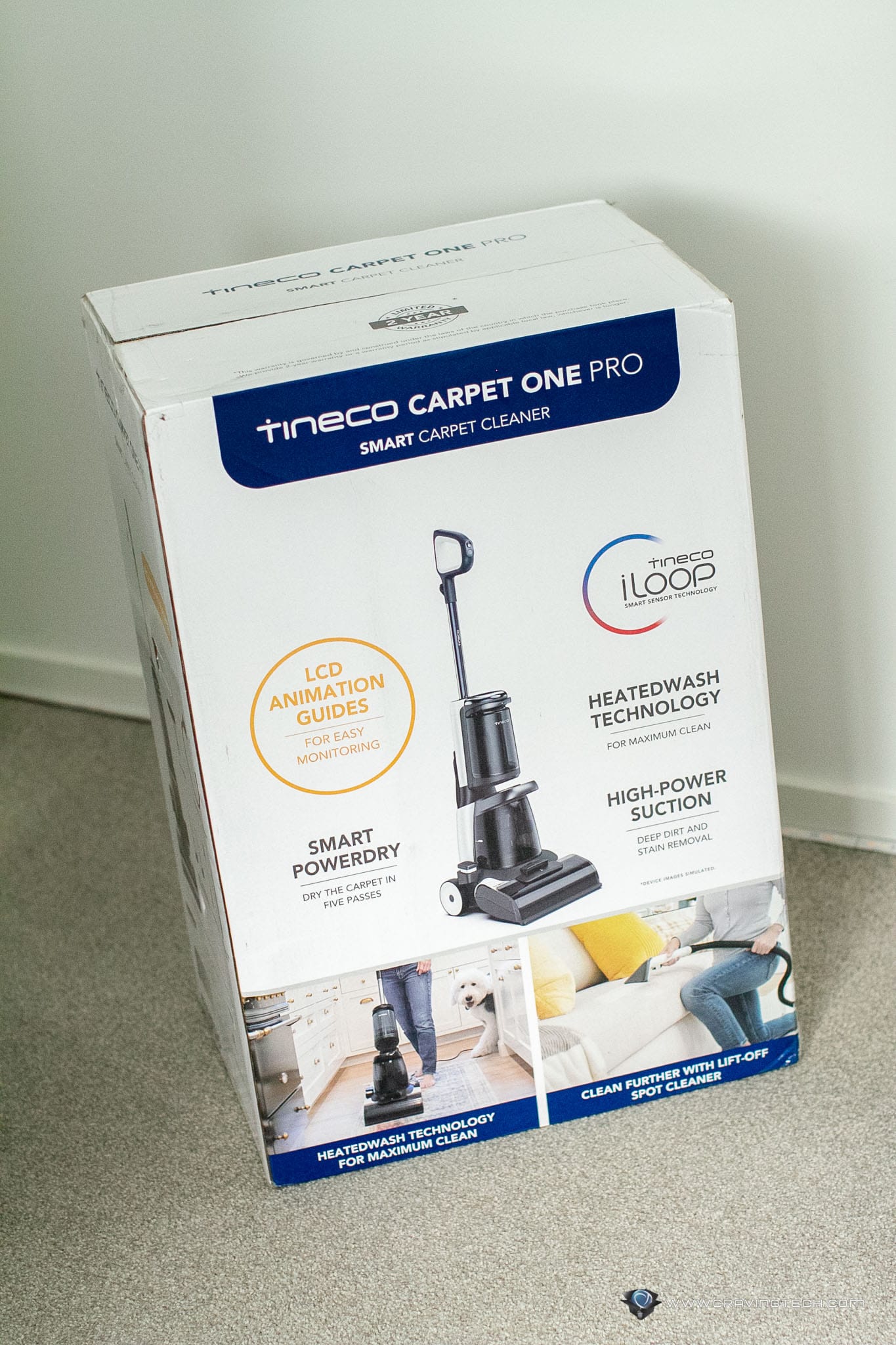 Tineco CARPET ONE PRO Review – Design and Features
Assembling the whole unit is fairly simple as it mostly comes pre-assembled. It consists of a CWT (Clean Water Tank), a DWT (Dirty Water Tank), and a brush roller that you can take out to clean. The machine works by rotating its brush roller to agitate dust and debris from your carpet (like any vacuum cleaner would do) but also sprays a 40°C water with the Tineco cleaning solution at the same time. This is actually done when you are pushing the unit away.
When you pull the unit back, the CARPET ONE PRO actually sucks the water from the carpet back into the DWT and also dry it at the same time. It's actually pretty smart.
Speaking of Tineco cleaning solution, two bottles are included in the packaging (they retail for A$24.99 at Godfreys). With the help of tap water, you get yourself a powerful mix and the machine is ready to go to deep clean your carpets.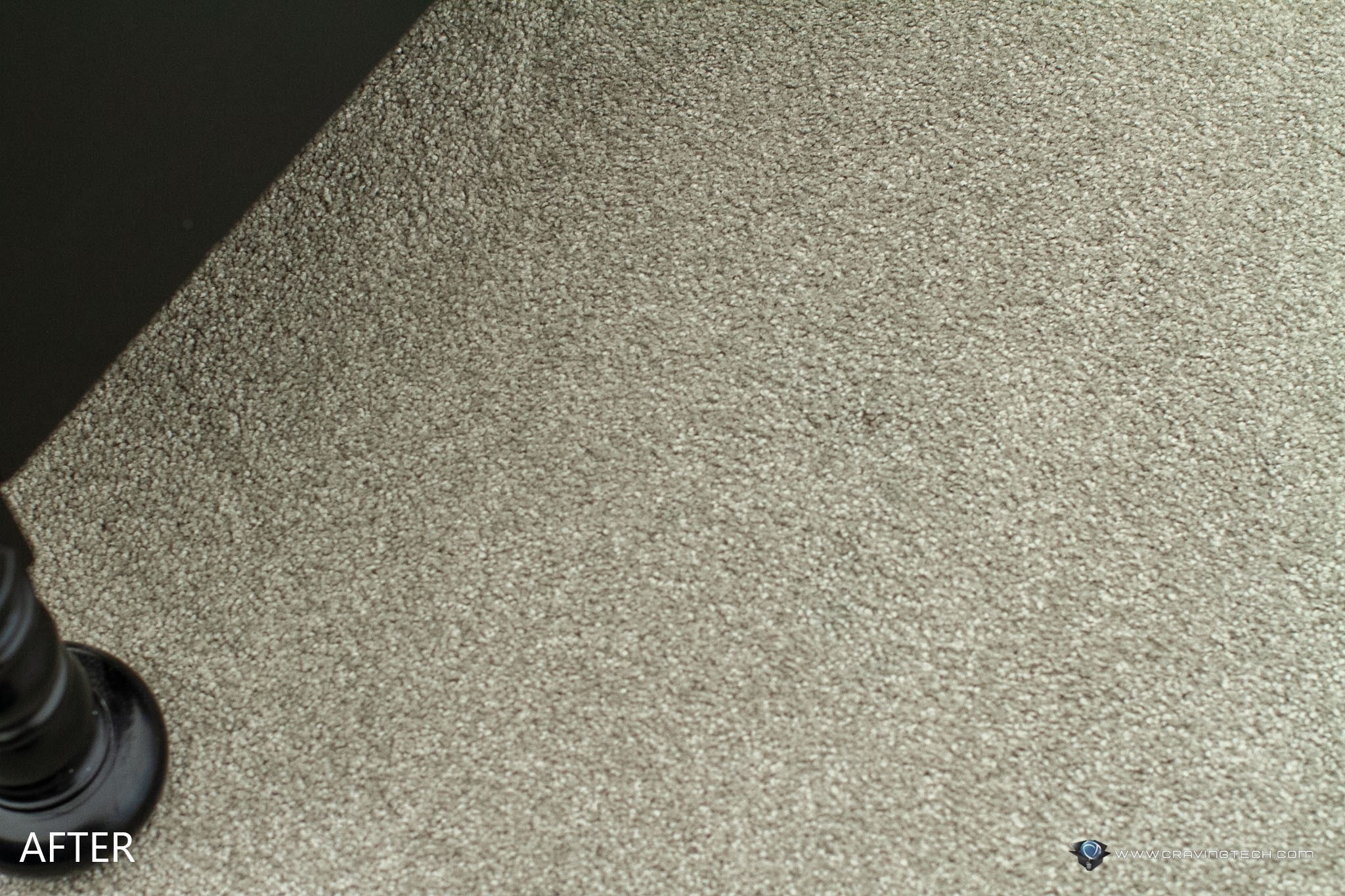 You can pick from different modes: AUTO (which I normally use all the time), MAX, and DRY. The iLoop Smart Sensor within will auto detect how dirty your carpet is and adjust the water flow + suction automatically. Thanks to the big and bright LCD Display, you can also see how dirty your carpet is through the circle indicator (Red means dirty, Blue is clean). You can also choose the MAX mode which will keep the spray volume at maximum – but honestly I find that AUTO Is the sweet spot.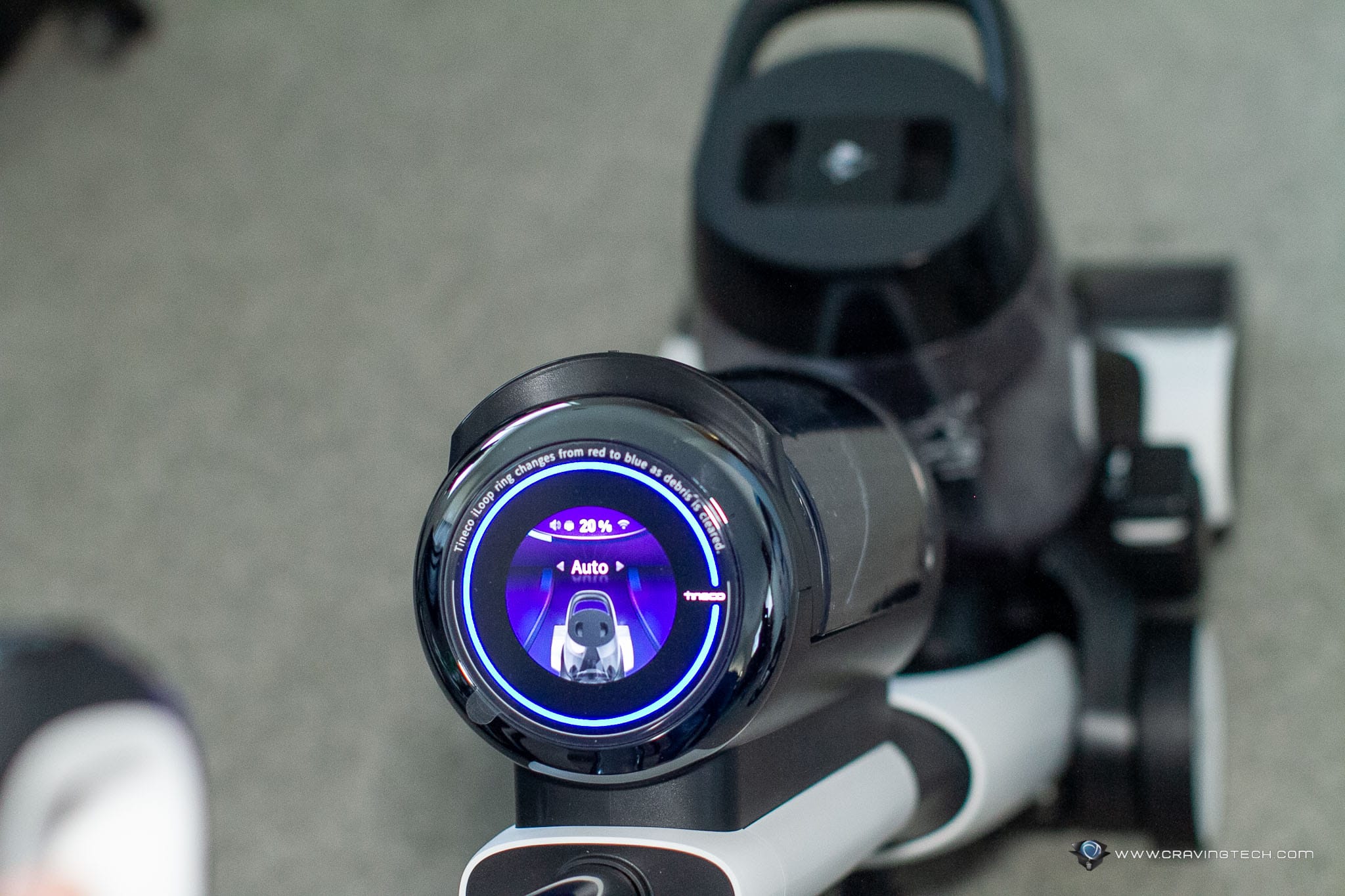 There is also the DRY mode which stops the machine from spraying water and it would just blow the hot air (at around 70-80°C). While the machine automatically sucks the water back and dry the carpet as you pull the machine backward, I find that it's not good enough if you want a perfectly dry carpet after cleaning with the machine. If the carpet is not in a high traffic area, you can simply let it dry itself but if you are going to walk on it frequently throughout the day, then it's recommended to switch to the DRY mode and blow them dry manually. The humidity of the spot will be displayed on the LCD so you can tell whether it's dry enough or not.
Thankfully, the machine is easy to manoeuvre so doing multiple passes on the same spot over and over doesn't take much energy at all.
Every now and then, I notice the machine leaving behind like a few furballs (containing wet dirt and hair) – this is usually when it's time for you to clean the brush roller and its cap. These come from all the captured, bigger particles and thankfully they are also easy to be picked up and thrown away.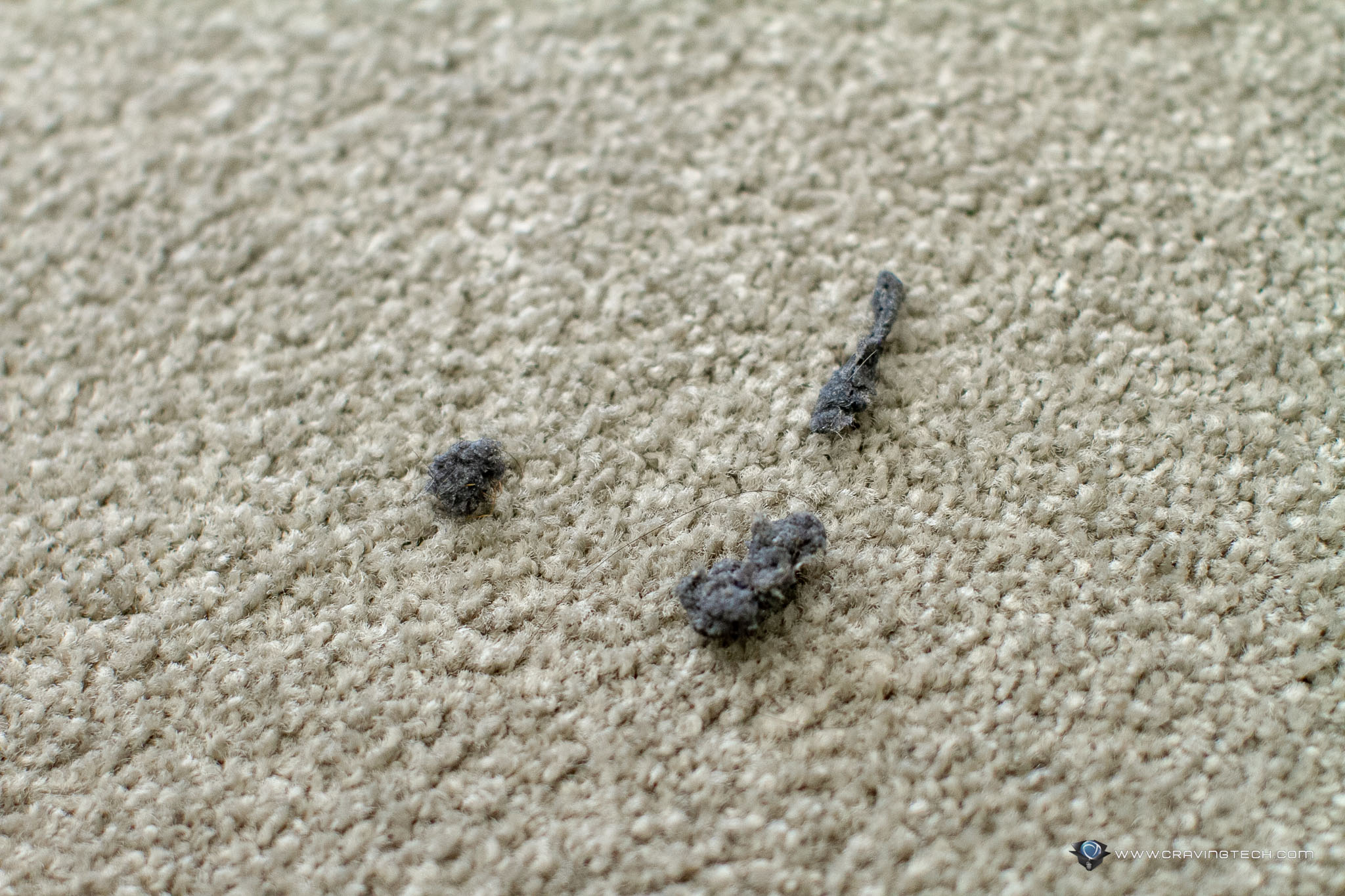 With the included accessory, you can also clean your upholstery or smaller carpeted areas like your stairs. Pressing the button on the head will spray the water + solution which is perfect for spot cleaning. We actually have a 4 year-old sofa from King Living that has dirty spots from a few accidents so it's good to know that the Tineco CARPET ONE PRO can also be used to give it a facelift. For very stubborn stain on the carpet or furniture, you probably won't be able to completely eliminate them, but I find that the CARPET ONE PRO is able to get most of the stains out.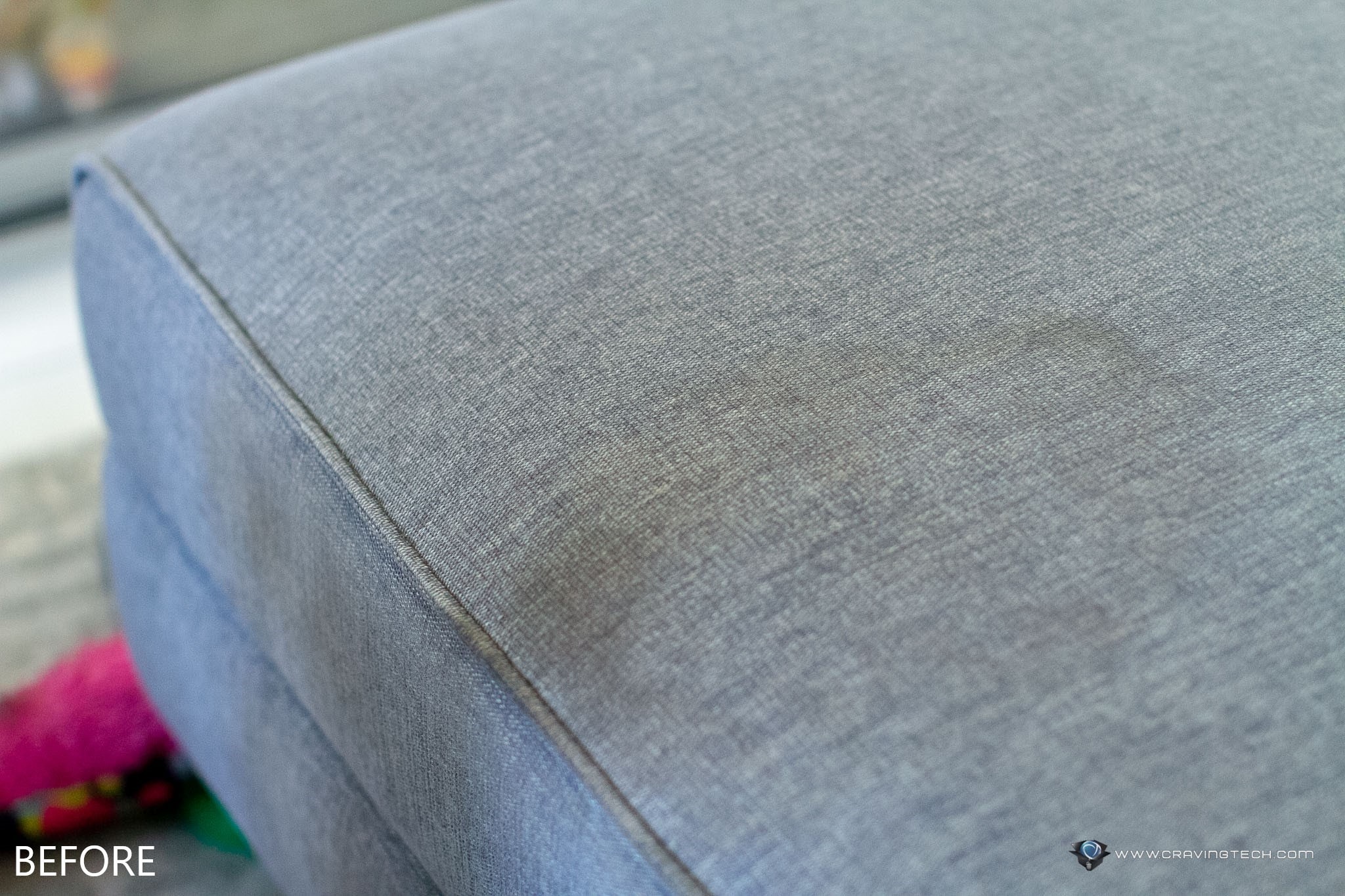 After using the appliance, you'll then have to throw away the dirty water inside the DWT – where you can also see how dirty your carpets are and how good the machine steam cleans them. I'm actually surprise by how much more can the Tineco CARPET ONE PRO cleans my carpet because I already vacuumed the carpet with my Dyson V15 Detect – which is supposedly one of the most powerful vacuum cleaners on earth. It's pretty amazing.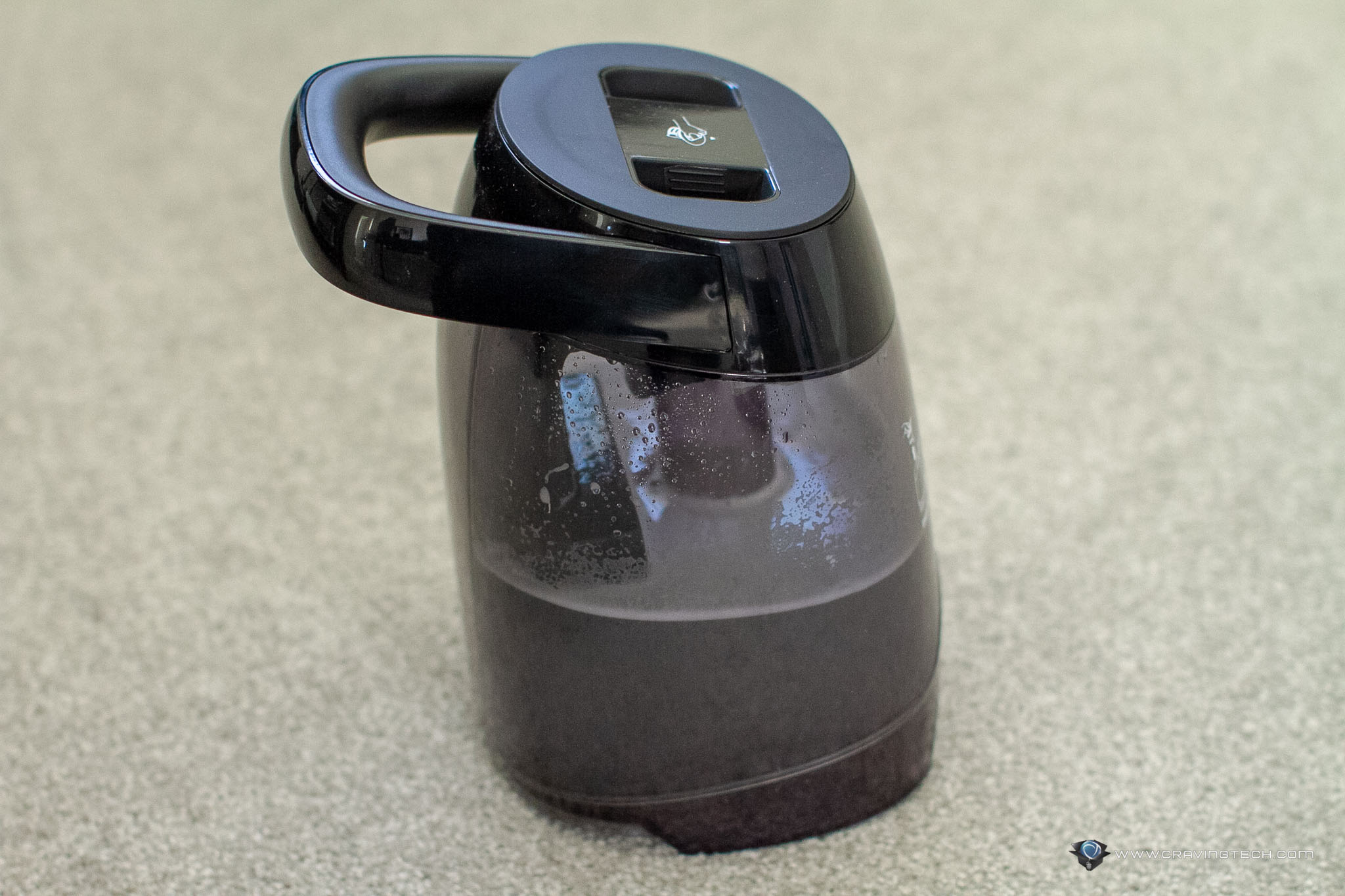 Tineco CARPET ONE PRO Review Conclusion
Tineo CARPET ONE Pro is an excellent carpet cleaner that deep cleans your carpet at 40°C while smartly detects the dirtiness of the carpet and automatically adjusts the suction and water flow. Pushing it forward will spray the water and pulling it backward will suck the water back into the dirty water tank and also blow dry the carpet. If it's not good enough, you can swap into the DRY mode to dry your carpets manually or you can just let them dry on their own.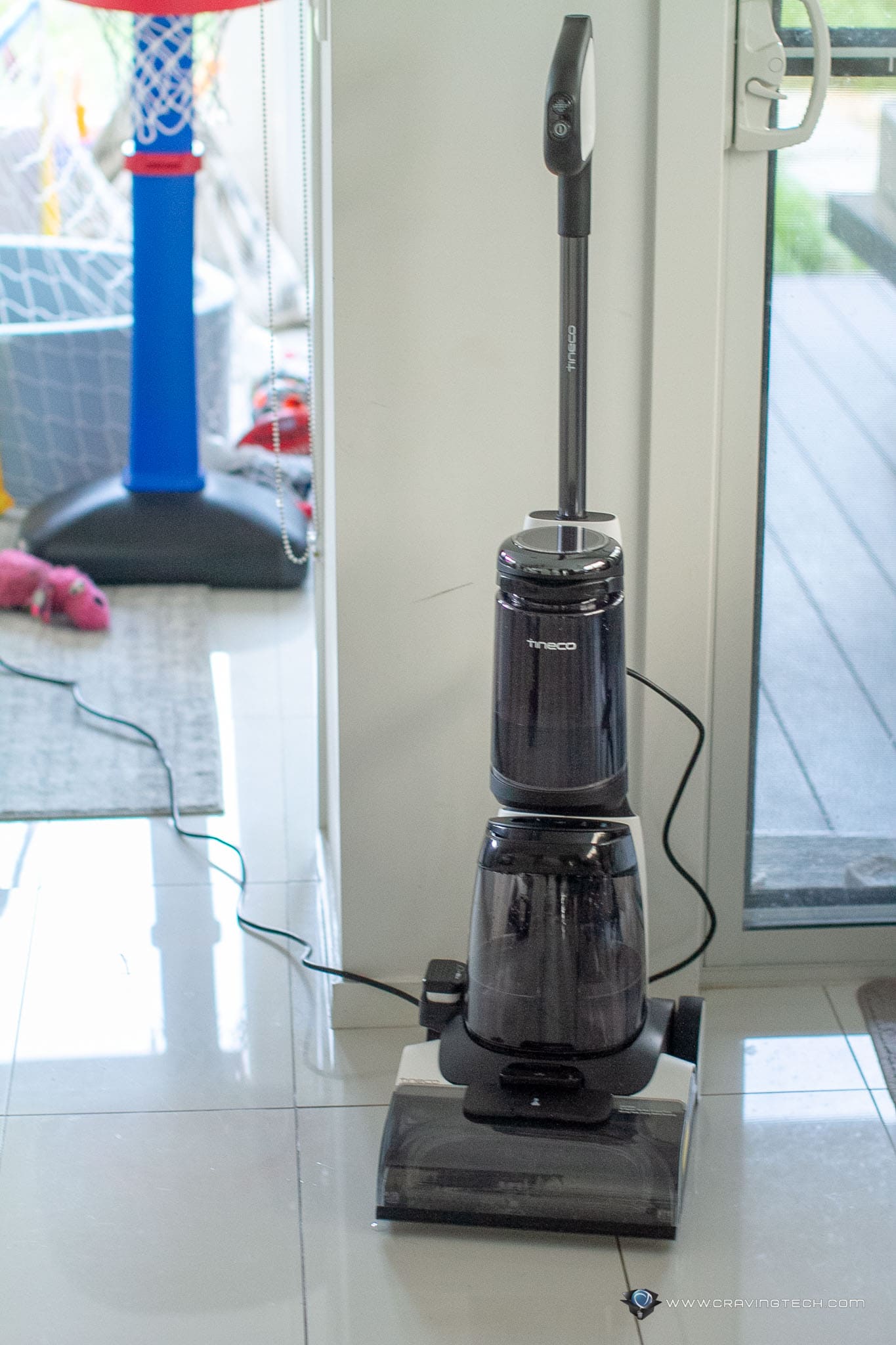 What I like most about the Tineo CARPET ONE PRO is how easy it is to use as everything is pretty much automated and all you need to do is fill in the clean water tank with the Tineco's solution and tap water. The Tineco Carpet Deodorising and Cleaning Solution is also really good at agitating stains on carpets and upholstery, and smells great at the same time.
Tineo CARPET ONE PRO is available for purchase at Godfreys Australia, and it retails for A$999.
Disclosure: Tineco CARPET ONE PRO review sample was supplied for reviewing
Tineco CARPET ONE PRO Review
Summary
An excellent carpet cleaner that deep cleans the carpet and easy to use as everything is pretty much automated, with clear visual + audio information from the LCD display
Pros
Deep cleans carpets at 40°C
Automatically do different things as you push and pull the appliance, smart
Big water tank capacities for a cleaning session around the house
Has the DRY mode to completely dry your carpets
Easy to manoeuvre
Tineco solution is really good for stains and smells nice
Cons
Some cleaning to do afterwards to maintain the machine in tip top shape
Can't completely eliminate 100% of old & stubborn stain, but it's good enough
Can't go under the bed due to the tank sizes
Can connect to an app but you don't really need to (though you may want to use it to reduce the assistant volume)