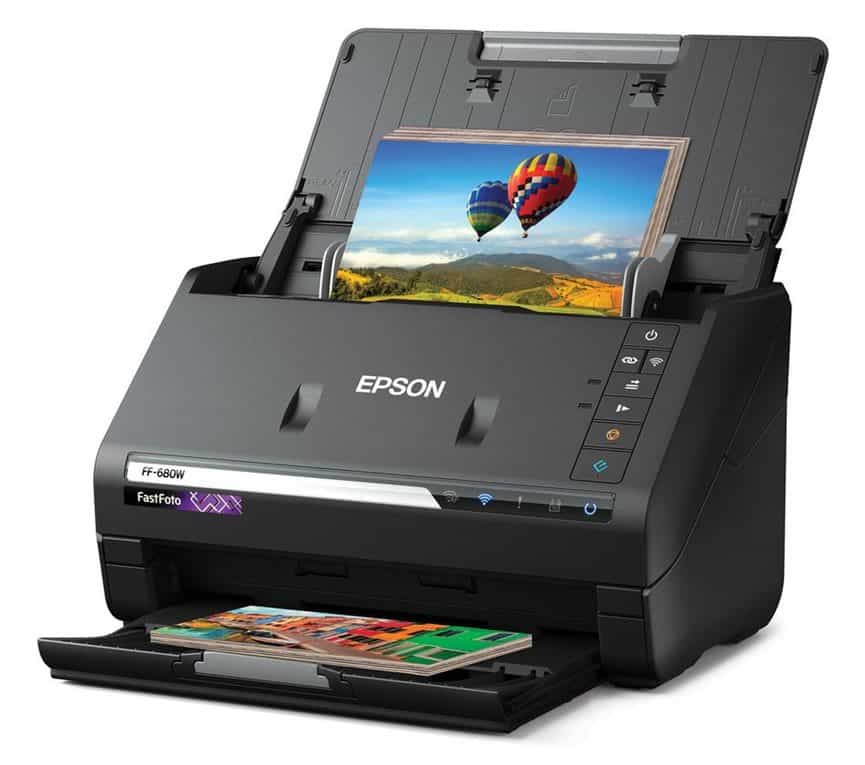 Like taking Polaroid photos or have many printed photos lying around that you'd like to convert to digital? Nothing can do a better job than this new photo scanner from Epson.
Epson FF-680W is a High-Speed Photo and Document Scanning System that can scan one 4″ x 6″ photo per second at 300 dpi on average. It's the world's fastest personal photo scanner compared to other personal photo scanners under US$1,000.
It can scan up to 36 photos per batch which makes any photo scanning job much faster (compared to the usual one-by-one approach on most photo scanners). The FF-680W scanner also supports a variety of media types and sizes such as postcards, panoramic photos up to 36 inches, and also Polaroid photos.
With Easy Auto-Upload features, scanned photos can be automatically uploaded and shared through cloud services like Dropbox and Google Drive.
If 300 dpi is too low for you, Epson FF-680W also supports scanning in 600 and 1200 dpi (through Interpolated resolution, using a software algorithm).
As both professional and casual photographers go back to using the good, old cameras with films, having the FF-680W is definitely pretty handy to quickly scan printed photos and share them to clients.
The Epson FastFoto FF-680W scanner (RRP $799) is available now at www.epson.com.au and at all good Epson retailers and resellers. It comes with Epson's top-of-the-line service and support, including a one-year limited warranty.