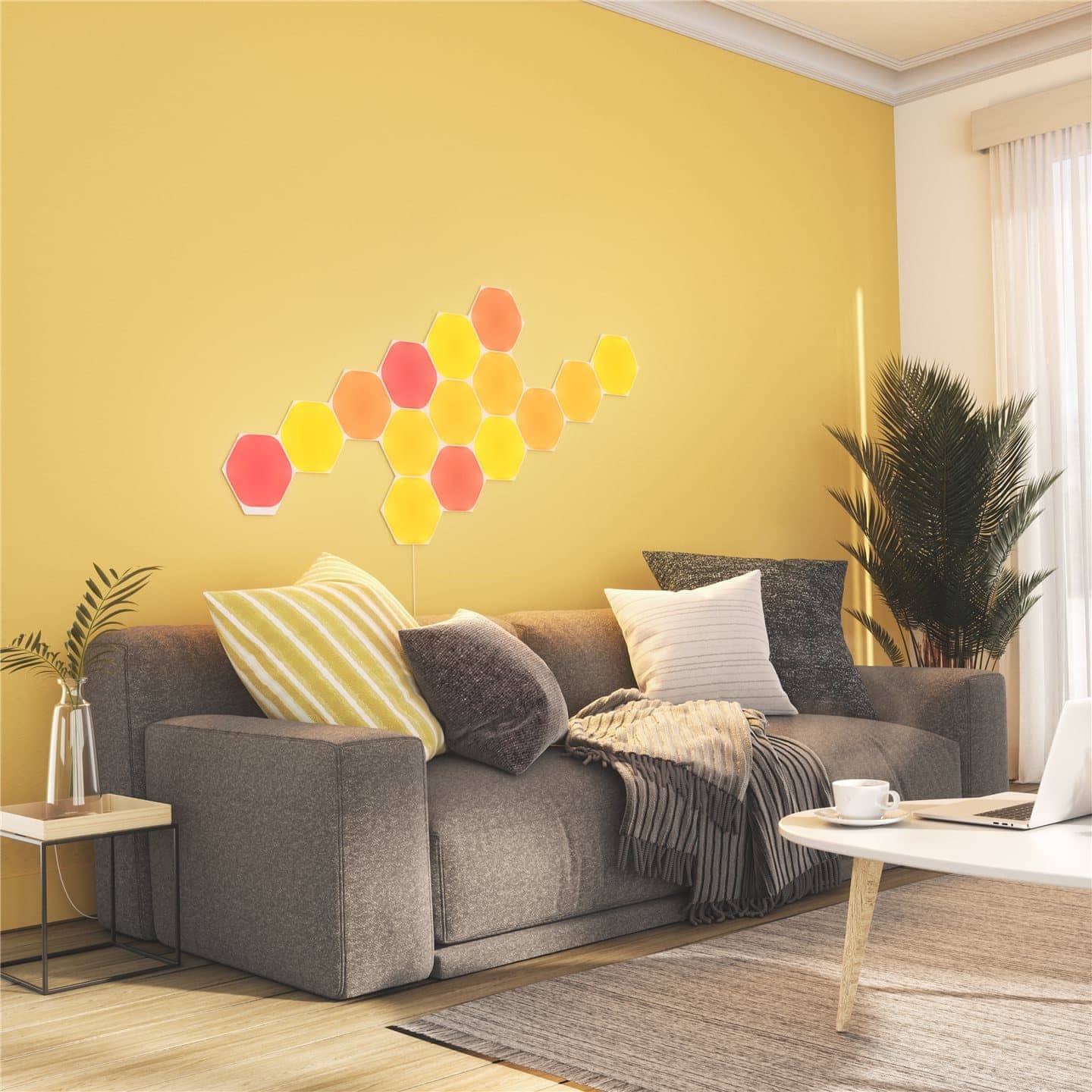 Nanoleaf light panels always raise some eyebrows whenever a guest comes to our house and see them on our wall. These smart light panels are cool, and also works with Apple HomeKit, Amazon Alexa, and Google Assistant.
So we've already got the Nanoleaf panels coming in triangles, squares (review), and even a dodecahedron remote (review). Not surprisingly, we would be expecting more shapes coming from the company and this time, these light panels will come in Hexagon (which is part of a new series called Nanoleaf Shapes).
The Nanoleaf Hexagons are not yet available, but you can start pre-ordering them online.