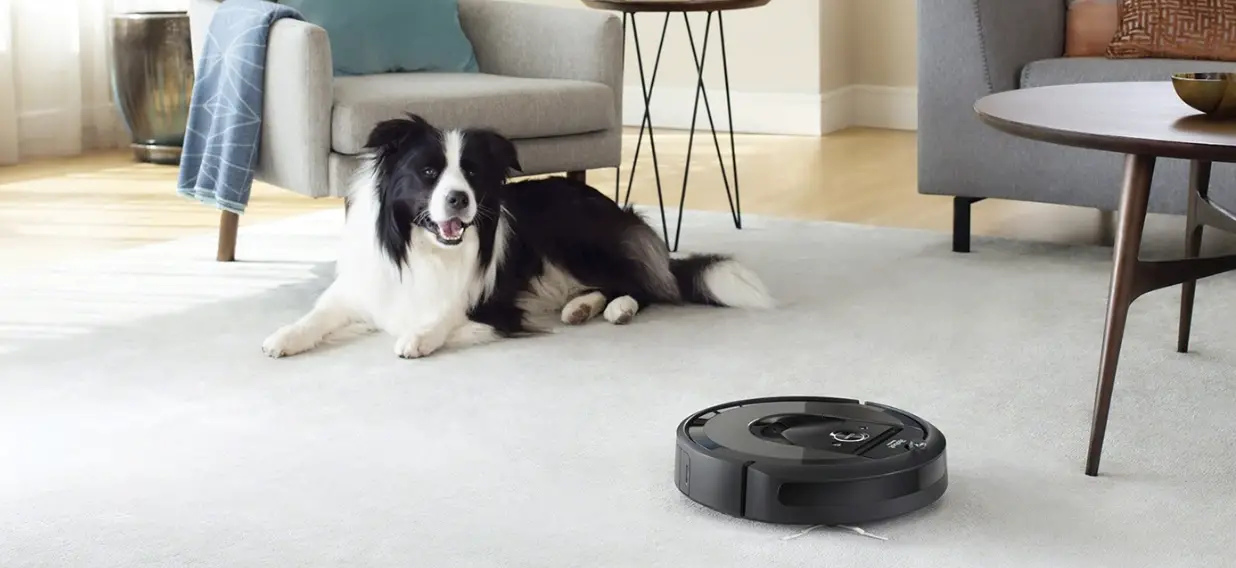 Life is busy, amid a global pandemic we now have messier homes (and we thought all that time at home would make it easier). Homeschooling kids, working from home, taking the dog to the park in the winter weather; all these things mean that cleaning the house probably isn't on the top of your to do list. Cue iRobot: a range of robot mops (Braavas) and vacuums (Roombas) that get the household cleaning done for you.
The iRobot product range is wide and varied, with options for those looking to spend big and those who need a helpful hand that sits more on the cheaper side. We've put a roundup of our favourite iRobot products below, which will help you choose which model will best suit your home.
Roomba Vacuums
Roombas come in a variety of models, with the most up to date here in Australia being the Roomba i7 and i7+ (below). These robots use a premium 3-Stage Cleaning System and Dual Rubber Brushes to give your home a powerful clean. Roomba i7 and i7+ map and adapt to your home in tandem with the iRobot HOME App, so you can control which rooms are cleaned and when. The difference between these two? The Roomba i7+ robot vacuum has its own Clean Base which automatically empties into an enclosed bag that holds 30 robot bins, taking convenience to a whole new level.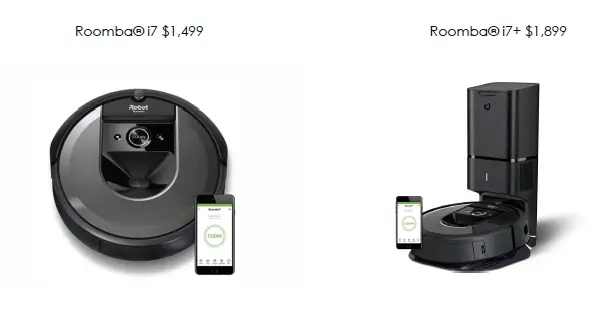 For those looking for a helpful robot friend who's a little easier on the wallet, iRobot have created the Roomba 606 robot vacuum (pictured below). This high performance vacuum is ideal for pet hair, and is smart enough to spend extra time on dirtier areas of your floor. This vacuum isn't wifi connected like it's i Series counterparts, however it has intelligent sensors that help it adapt to different rooms in your home, and stop it from falling down your staircase.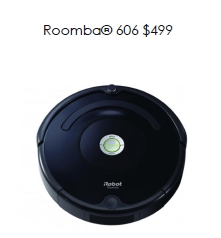 Braava Mops
At the higher end of the scale, iRobot offers the Braava jet m6 (pictured below), which similar to the Roomba i Series, is the most advanced iRobot mop here in Australia. Using the iRobot HOME App, users can schedule, customise and control which rooms are mopped and when. Braava jet m6 works in three easy steps, simply attach a Wet Mopping or Dry Sweeping pad (yes,it sweeps too), add water and Braava jet® Hard Floor Cleaning Solution, and just press clean!

What's more, this mop is compatible with Roomba i and 900 series vacuums, which can tell
Braava jet m6 to commence its mop.
Braava jet 240 sits on the opposite end of the scale, being iRobot's cheapest mopping model here in Australia. This compact little robot remembers obstacles in its path and offers sensors that ensure it doesn't slip down your stairs. The mop's sensors search for obstacles in its path before spraying solution to help protect household items like furniture and rugs. Our favourite feature? You never have to touch the grime on the cleaning pad, just press Pad Eject.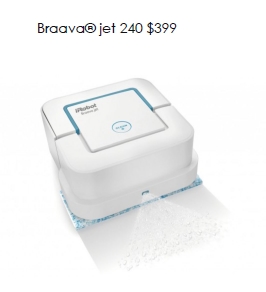 All iRobots (vacuums and mops) can be purchased online at www.irobot.com.au