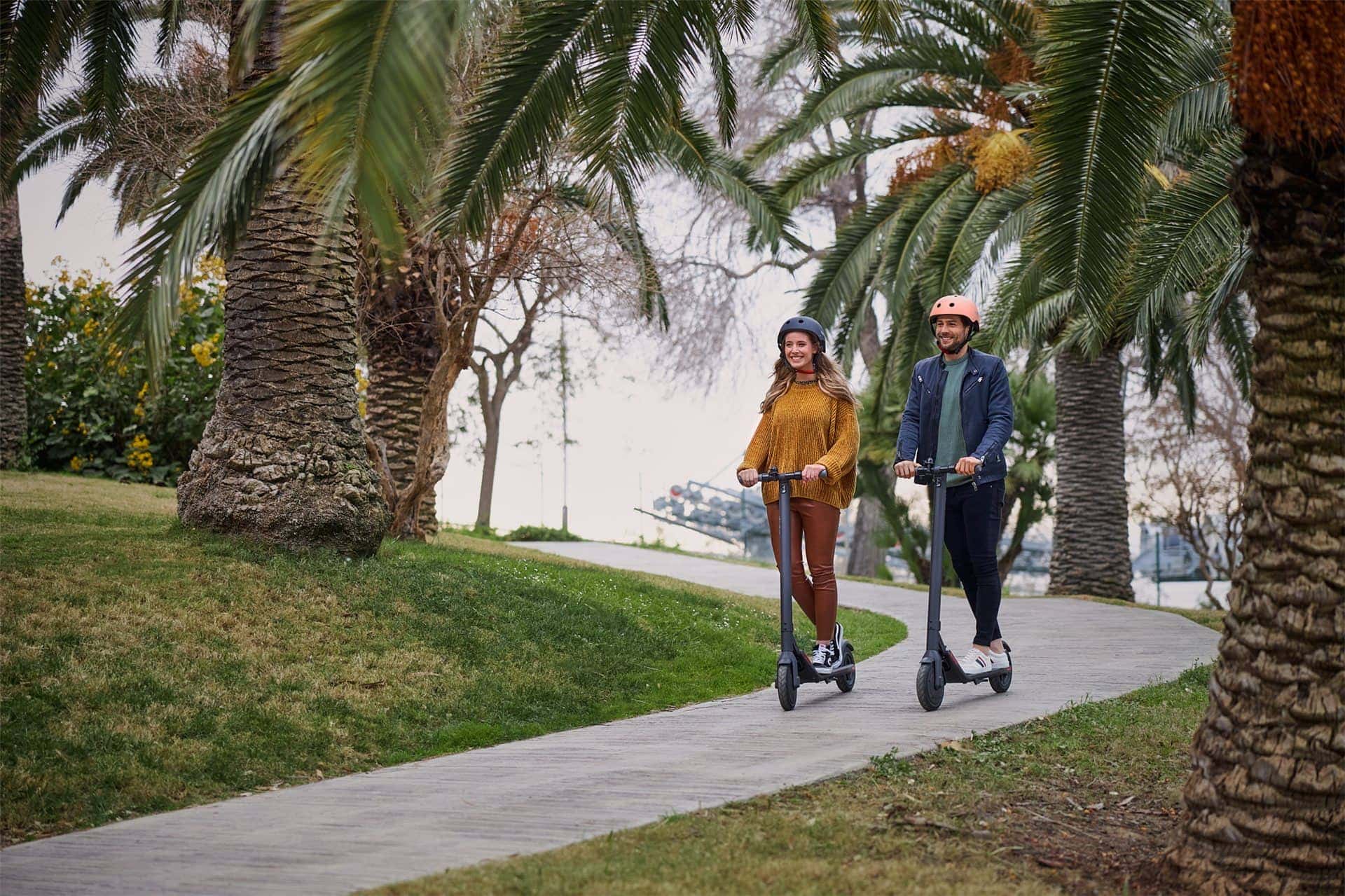 If catching on the public transport scares you a bit thanks to the COVID-19 situation, there is always the eScooter as an alternative. If you are not working too far away from home, you can just hop on for a drive anytime. Make sure to check our review on the Reid E4 Plus eScooter to see in detail how exciting it is to ride an eScooter.
In the latest news, Segway-Ninebot Australia has just launched their new KickScooter E22 with frame upgrade and flat-free tires.
The 9-inch FlatFree Tires combines comfort and shock absorption of pneumatic tires with the puncture-proof element of solid tires. It requires very little maintenance and of course, a peace of mind as you ride the eScooter.
Segway-Ninebot KickScooter E22 also gets a new frame upgrade made with Aviation Grade 6 series aluminum for more durability. It has a peak power of 700W with max speed at 20 km/h. Weighing 13.5kg, it can be folded for hand-carry to the train, or into the car's trunk.
It has normal driving, cruise, and sport mode and can be selected with a double tap on the dashboard. You can also grab an external battery pack which can take you even farther with a max range of 43 kilometers.
The eScooter is also equipped with LED light, taillight, bell, and dual-braking system.
Segway-Ninebot KickScooter E22 is available for pre-order now from Segway-Ninebot's Official Online Store, JB Hi-Fi, and PCByte for AU$999 to be shipped from 5th of June 2020. Customers who pre-order the KickScooter E22 will also receive a free Segway-Ninebot Drift W1, valued at AU$649!