Wait, there is Bing Maps? Yes, there is. While it's not as popular as Google Maps and Apple Maps, Bing Maps does exist – even when it doesn't have its own Android and iOS app.
The latest update is quite cool and worth mentioning. The Bing Maps team had just announced the availability of seeing the latest traffic camera images, which is quite handy to check if a usually-congested road is as bad as you'd expect.
While you can see from the usual green-yellow-red lines on the roads to indicate light to heavy traffic, a picture is worth a thousand words, right?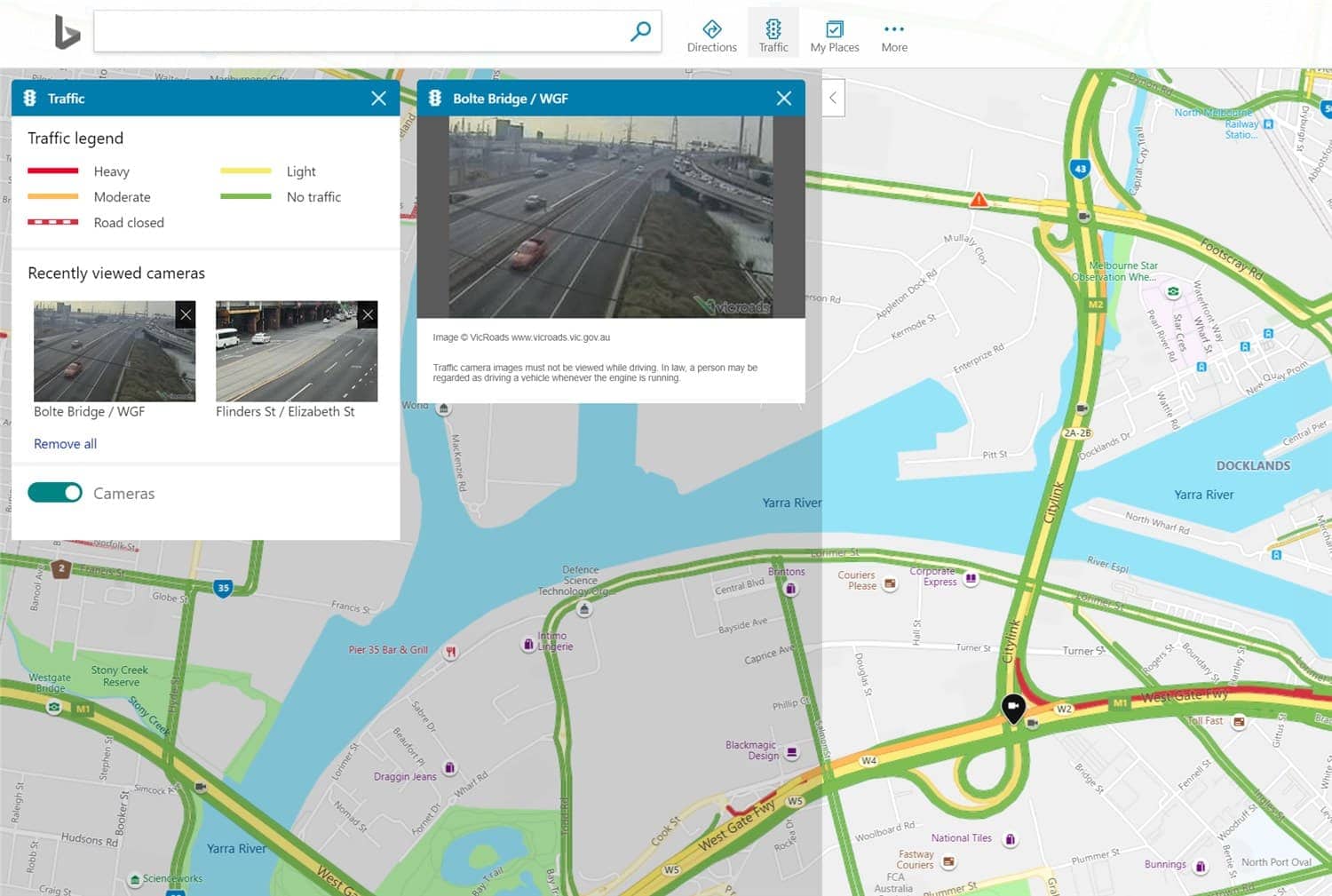 It's not a live video feed however, but more like a screenshot of a recent time. It's not clear when and how long shots get updated, but I'd say I got a different image when I did a map refresh around 5-10 minutes time.
And also, you can't see EVERY traffic camera on the road but only when you can see the camera icons that you can then click on:
It's certainly handy when you travel to certain places during certain times, with certain conditions. For example, you might use this to check two alternate routes when going for a road trip, to ensure one is less crowded than the other, or if a road is covered by snow.
Try it out yourself! Bing Maps
Source: Bing Maps blog