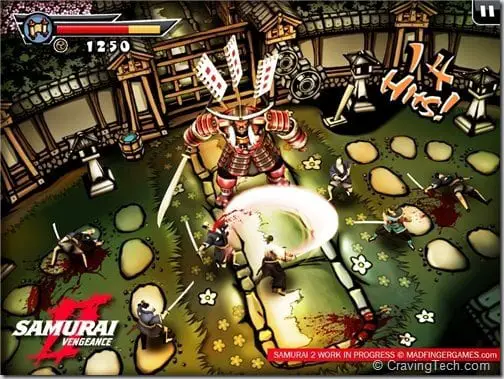 Sequel to Samurai: Way of the Warrior, Samurai II Vengeance is under an on-going development and to be released in September 2010 by MADFINGER Games.
According to MADFINGER Games:
Samurai II: Vengeance will support iPhone 3G, iPhone 3GS, iPhone 4, iPod Touch 2G/3G, and iPad. The game will be optimized to take advantage of each device's strengths. Samurai II boasts twice the gameplay of the first release and features larger levels,  many new combo attacks and much more !!!
Features in Samurai II: Vengeance
Samurai II also supports a virtual joystick for fans uncomfortable with the gesture control scheme.
Realistic violent battle sequences, more enemies equipped with new weapons including Samurai Musketeer or Archer, and epic battles with unique Bosses.
Improved gameplay and new features: solve puzzles, avoid dangerous traps, use discovered objects, and more.
Daisuke Shimada returns on a mission to avenge Kasumi's death. Follow his story through unique comic storytelling!
Samurai II also enhances its gameplay through new survival modes.
Samurai II is developed on the award-winning Unity 3D 3.0 engine supporting the latest technology.
Original soundtrack.Visit unique environments for example flying heavy fortified castle or free famous Japanese Dragon.
Completely redesigned control scheme and will support both type (virtual joystick or gestures) and support Portrait/ Landscape mode.
Completely rewritten AI – using  GOAP (Goal Oriented Action Planing) architecture now, used in AAA games like FEAR, Stalker, Silent Hill: Homecoming, Empire: Total War, Just Cause 2, etc.  This means more intense fights and mainly more fun for players!
Added dodge roll to Player, so you are able to quickly roll out of combat (ie God Of War)  and vice versa
Using cinematic camera instead of static isometric view. So you will be able to see game from different perspective (see screenshots)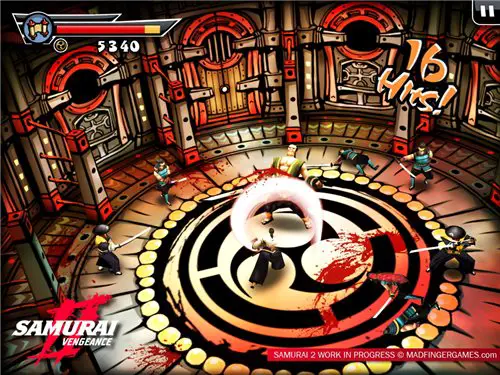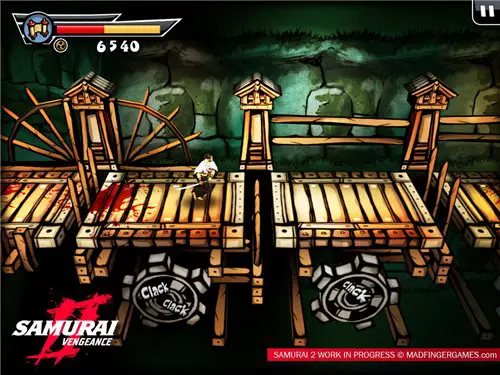 If you haven't, make sure you check out Craving Tech's review on Samurai: Way of the Warrior HD for iPad.