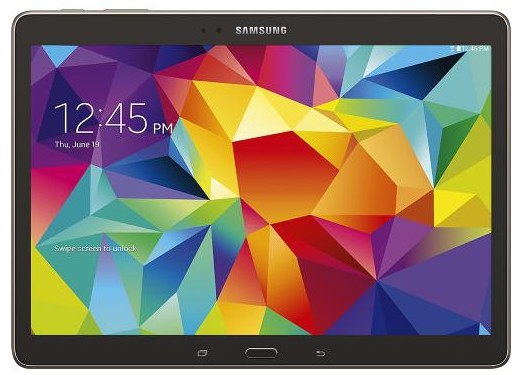 Looking to pick up a tablet for the family or for yourself? Best Buy is currently having a $50 off deal when you purchase a Samsung Galaxy Tab S from now until 7th of March 2015. The Tab S is a tablet with stunningly beautiful Super AMOLED display (Full HD), available in 8.4 and 10.5 inch.
With the tablet's amazing screen quality, you will have a more enjoyable viewing experience such as when you are watching your favorite movies or admiring photos of your loved ones. Plus, the screen will auto-adjust itself based on the lighting conditions.
If you have a Google Chromecast, you can also use the Galaxy Tab S to stream any media from the tablet to your TV, or play a Netflix movie. Thanks to its multi-tasking capabilities, you can also open up another window within the same screen to browse around the web.
Samsung Galaxy Tab S is a great tablet for the family as its Multi User mode lets you create a different profile for each family member, and it also has a Kids Mode which creates a safe environment for your children.
The tablet has received glowing reviews from reviewers around the world and it's currently on sale at Best Buy for $449.99 (for 10.5″ with 16GB storage capacity) or $349.99 (if you want a more mobile version, the 8.4″, with 16GB storage capacity).
Disclosure: This is a sponsored post but all opinions are 100% mine