Note: This is a guest post written by Joseph Warren. All images were taken from Samsung's Official GALAXY Camera page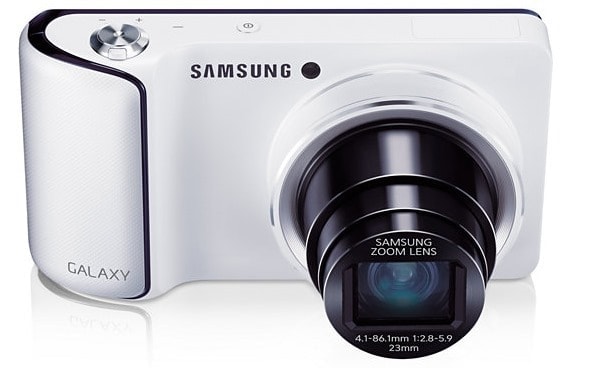 The Samsung GALAXY Camera Review – It's probably just the hype. It's probably just the picture. It's probably just Samsung. These are my thoughts as I was browsing through a photography magazine and spotted the all new Samsung GALAXY Camera. I figured I needed a cam to take with me on a tour in Asia. I needed something small, easy to navigate, and of course, sleek looking.
Call it the power of advertisements but before I knew it, I was headed to an AT&T outlet to buy the newest technology in compact cameras. Mind you, I was not disappointed. So to share the experience, here is a piece of what I think.
Samsung GALAXY Camera Review – The Features That I Love
Display: I've seen my friends hold other compact cameras but unfortunately, the screens are so tiny I can't even take a preview of my own face. With the Samsung GALAXY Camera, I get as much visual on a snapshot.
Design: Call it ergonomic but I found the Samsung GALAXY Camera's design simple yet elegant. That's at least for me whose taste in design borders around minimalism. The camera comes in black and white colors. I bought the white one.
Control: See, if I'm holding the camera to snap a picture, I don't even have to take a second look at which button I'm pressing. The controls are positioned so my fingers can easily find and press them. If you are a touch screen person, you can find the same controls on the screen display and just tap them.
Point and Shoot: Well, for a person who travels a lot like me, I wish I had something like this camera before. I can take a photo while I'm in motion. I no longer have to get frustrated about how I can't make a bus stop along the way just to take a picture of the beautiful sights along the way.
Voice Control: Did I mention that this camera is equipped with a voice recognition system that acknowledges and obeys my commands? I just did. I'm literally talking to my camera issuing commands anytime my hands are too busy to manually take a shot. It's very convenient for a clumsy guy like me.
Photo Editing: Just like my smart phone, the Samsung GALAXY Camera is also equipped with a photo editor. This means one thing for me: I get to save on luggage by leaving my laptop behind when I travel. That means a lighter travel experience. With this feature, I can do photo editing whenever I want without lugging around another piece of equipment.
Content Manager: This is one of the features I like best. I take a photo, it comes up ugly, and I see a suggestion to delete it. Very clever if you ask; I get to do a re-take to get the best photos. Not only that, the Content Manager saves me some time when it comes to doing something that involves social networking: photo tagging.
Photo Sharing: Something related to photo tagging, the Samsung GALAXY Camera comes with a feature that lets me upload and share my photos online. It's just like carrying a smart phone with me less the ability to make calls.
Connectivity: So how exactly do I share and upload photos online if I do not have access to a laptop? The good news is I can because the Samsung GALAXY Camera is Wi-Fi enabled. The good thing about that is, if I do not want to share any photos online and my camera's memory is running low, I can get the pictures saved into my Dropbox account. That's one of the applications that are pre-stored in this camera. Amazing isn't it.
Samsung GALAXY Camera Review – The Pros
I'm not done with the lovable parts yet. They say that with every feature comes a benefit or a detriment. I'm starting with the former. Here is how a compact camera helps me in a lot of ways.
Time saver: With almost all internet-related tasks done with pictures doable using the Samsung GALAXY Camera's features, I am able to save some of my time loading things in the computer and uploading them. The instantaneous experience I have from taking pictures to getting them online is just great, I can't even tell you how it feels.
Easy navigation: You don't have to be technology savvy to figure out how to use the camera. Its interface is designed in a simple manner you'll get what you need in a single tap. With the way technology is advancing right now, it gets intimidating to buy a new product. Not this one.
Pure pleasure: The Samsung GALAXY Camera holds up to 8GB of memory so you can store as much pictures. All you need is a microSD card which also comes with the package. The long life of the batteries is also ideal for long hours spent outdoors taking pictures of the scenes before you. The lesser the fuss there is in figuring things out, the more time you have to enjoy.
Samsung GALAXY Camera Review – The Cons
For me, bleaching is not really a con. I've had my Samsung GALAXY Camera for almost a month now and I can boast about the condition of its hardware. Besides, it comes with a manual that contain care instructions. All you need to do is to follow what's in there to avoid damage or to maintain the look of your camera.
The Specifications
I'm not about you bombard you with technical terms but here is what you need to get started:
The camera is a crossbreed of the DSLR and Compact cameras, so it's a bit small with a width of 5.6", a height of 2.78", and a weight of 0.68 pounds.
It runs on the Android platform and it has a high resolution.
It has video capabilities and a built in movie maker.
It has a speaker and a microphone port.
Samsung GALAXY Camera Review – Conclusion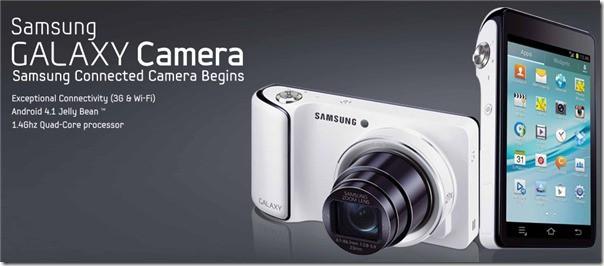 If you think that I am overly enthusiastic about how I find the Samsung GALAXY Camera, you're mistaken. It's the first time I am writing a review because it is also the first time that a camera technology has amazed me I had to share how it feels to own one. Whether this Samsung GALAXY camera model becomes just as successful as this brand's smartphones and mobile devices have become still remains to be seen. From the looks of things, this possibility does not seem far-fetched.
Note: This Samsung GALAXY Camera review article was written by Joseph Warren in behalf of www.shoppingpreview.com ,a travel enthusiast who dabbles into photography primarily to document his escapades to different parts of the world. He is an avid tech user who keeps tabs on the latest in mobile devices, computing equipment, and other gadgets.