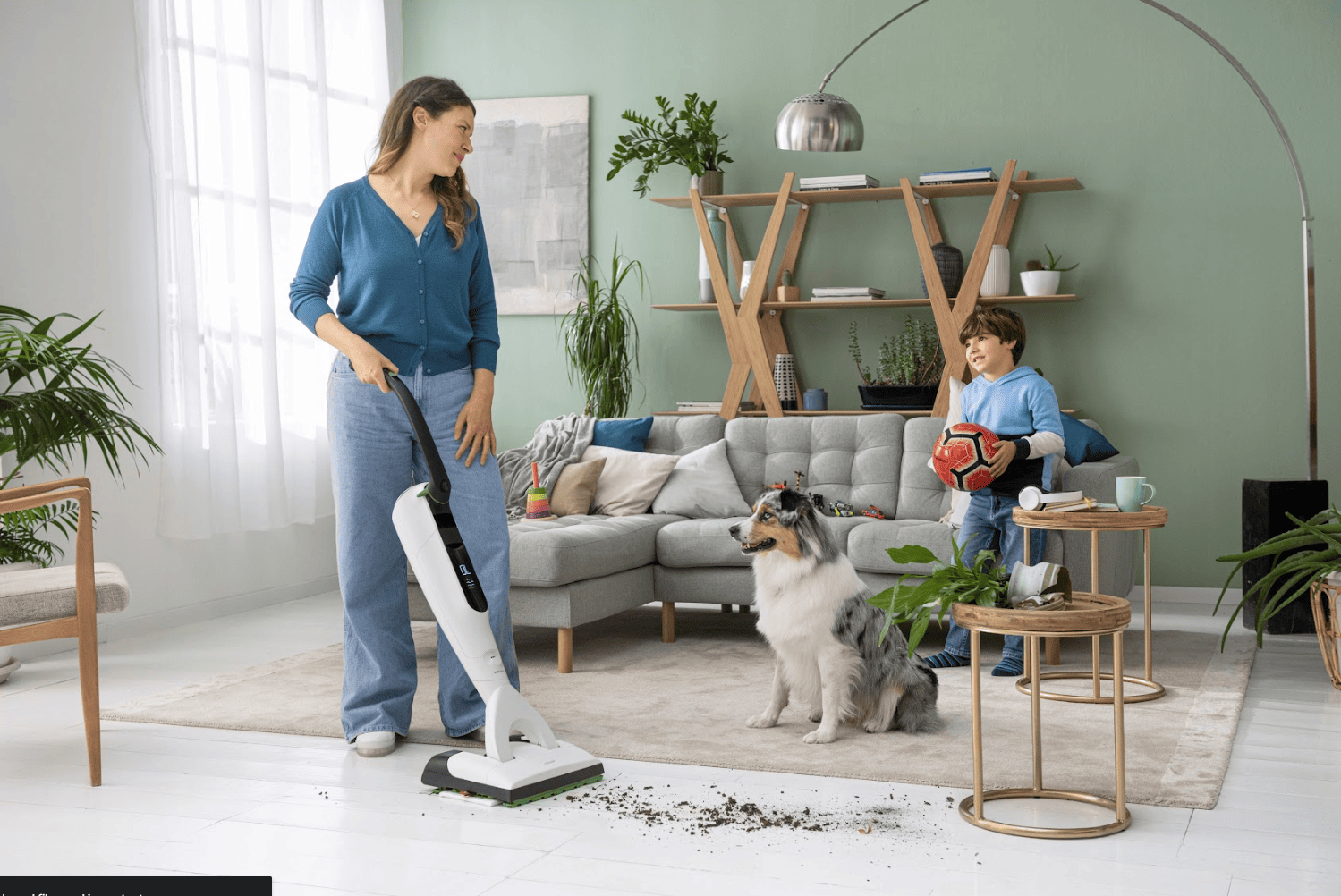 In the fast-paced hustle of modern life, maintaining a clean and healthy home has become increasingly challenging. A recent study by The Mix Australia and New Zealand, the official distributor of Kobold cleaning systems and the iconic kitchen appliance Thermomix, highlights the impact of busy schedules on the cleanliness of households. The study reveals that a single person sheds a teaspoon of skin flakes – a prime food source for dust mites – over a week.
Recognising this need for a convenient solution, The Mix Australia and New Zealand have launched the new Kobold VK7 cordless 2-in-1 vacuum mop in Australia and New Zealand. This innovative cleaning system not only streamlines cleaning routines but also provides a thorough and efficient clean.
The Kobold VK7 cordless 2-in-1 vacuum mop offers a unique solution – it enables users to simultaneously vacuum and mop their floors. The device comes equipped with two distinct heads: one for vacuuming and another for vacuum-mopping. This versatility ensures that the cleaning task at hand is efficiently tackled.
Bianca Mazur, Executive Director of The Mix Australia and New Zealand, emphasises the importance of addressing the evolving demands of modern lifestyles.
The need for a practical and efficient cleaning solution is particularly evident in households with young children. Parents often find it challenging to balance cleaning with their other responsibilities. The Kobold VK7 comes as a welcome solution for them. Sydney-based influencer and mother of three, Amy Gerard, highlights how the VK7 has made a significant difference in her cleaning routine as it's able to both vacuum and mop with ease.
Just as the Thermomix is renowned for its cutting-edge technology, the Kobold VK7 vacuum mop boasts avant-garde German engineering. This innovative device features intelligent cleaning technology that automatically adapts to different surfaces. It offers optimal cleaning settings for a range of surfaces, enhancing its versatility. The device's smart features extend to a digital display and smartphone app connection. This connectivity enables users to personalise their cleaning experience, providing a tailored approach to cleaning routines.
The Kobold VK7 cordless 2-in-1 vacuum mop offers a transformative solution for allergy sufferers, pet owners, and all households. Accredited by Sensitive Choice and TÜV Certified, this device incorporates a four-layer filtration system that captures even the most stubborn dust particles. The VK7's filtration system ensures a more thorough clean, enhancing the quality of indoor environments.
Availability and Pricing in Australia
The Kobold VK7 cordless and 2-in-1 Vacuum Mop Attachment (SP7) bundle is available in Australia and New Zealand in Pale Lilac and Steel Gray options. It retails for AU $2,399.