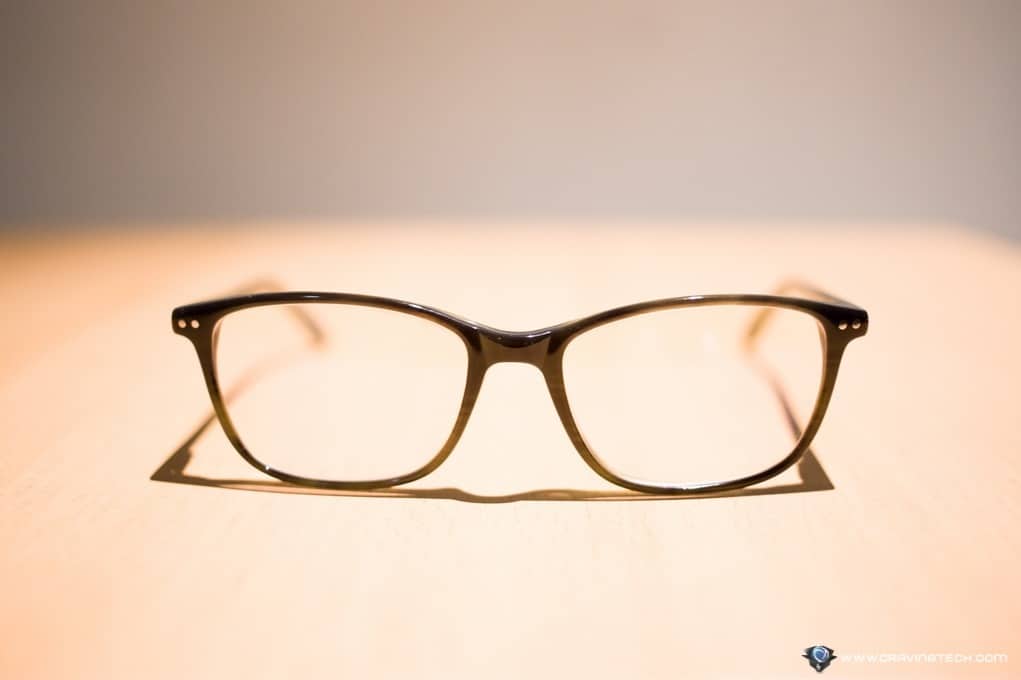 Phonetic Eyewear Computer Glasses Review – In this digital day and age, I'm sure most of us are spending a lot of our time in front of a screen, be it a computer or our smartphone's. I, for one, am a part of that group. I work in an office and would spend around 8-10 hours in front of a computer screen (I'm sure most of you do too). It's not unusual for me to experience eye strain and blurred vision from having this much screen time, not to mention the frequent headaches.
This has led me to start considering wearing computer glasses to reduce my computer vision syndromes.
I've decided to give Phonetic Computer Eyewear a go because I like their design. Their frames come in multiple styles ranging from classic and sophisticated to modern and chic. I had my eyes on a couple of their frames that I really liked but I finally picked the Blair frames in Green Stripes with Plano lens (no prescription) to review on.
The first thing I noticed while wearing the glasses is how lightweight they feel! I have a 20-20 vision which means that I've never had to wear glasses (other than sunglasses) for too long of a period. Naturally, I was worried that I might feel uncomfortable wearing them at work for 8 straight hours. It was a very pleasant surprise to know that not only they look good, but they also feel good to wear!
The impact that the glasses have on my eyestrain is exceptionally notable. I would wear them as soon as I turned my computer on at work and would wear them all day. The glasses have a slight yellow tint (barely noticeable) with a blue reflection when hit by the lights from a certain angle.
The special premium lens coating on the lens deflects harmful violet/blue light and gives a warmer visual, not only when I'm staring at my computer screen but also when using my smartphone. I can straightaway feel how my eyes are more relaxed considerably and this has resulted in the reduction of my eyestrain by a significant amount. Gone are the headaches and blurry visions caused by the prolonged screen time!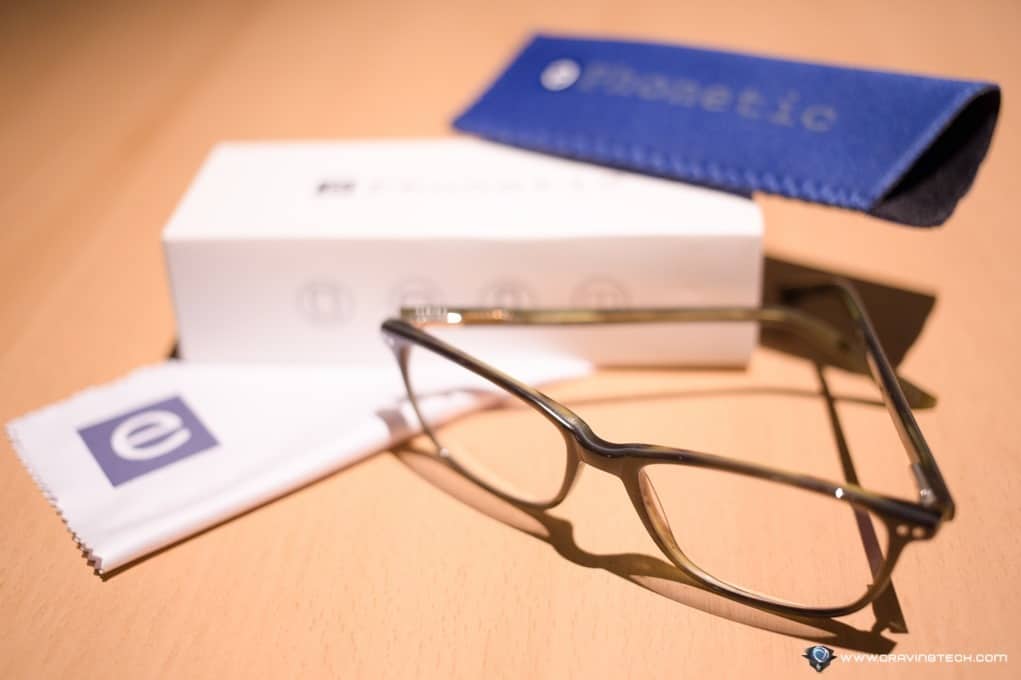 The glasses come in a durable neoprene case which makes keeping the glasses safe easy. The lens might get smudged easily but the packaging comes with a microfiber cleaning cloth to clean when needed. All in all, I'd say Phonetic Eyewear's Computer Glasses definitely protects my eyes against digital eyestrain very effectively. And the fact that they are also stylish with an affordable price tag (ranges from $49 to $99) is just a bonus!
Disclosure: Sample was supplied for reviewing but all opinions are mine and not paid