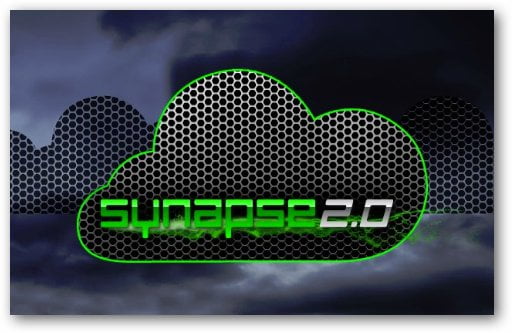 Who says gamers don't deserve to experience the Cloud technology? With Razer Synapse 2.0 introduced a couple of days ago by Razer, gamers now can have their peripherals settings such as profiles, macros, and more in the Cloud. This means that their settings will always be ready for them wherever they are and even when they upgrade their mouse or keyboard into new ones (I guess only Razer ones).
Normally, we gamers have to re-setup our macros and everything else if we upgrade our devices (or if you have to reformat your computer) Well, no more.  We deserve better than that!
According to Razer:
Synapse 2.0 is a groundbreaking application that instantly stores your custom settings and Razer add-ons online in the cloud and lets you retrieve them at will from any location. It completely eliminates the painstaking reconfiguration process and lets you spend more time dominating the competition.
Synapse is a familiar name – it's actually world's first onboard memory feature for gaming peripherals, introduced by Razer in 2006. Nowadays, every gaming peripherals such as a mouse or a keyboard has onboard memory which allows gamers to store their personalised settings inside their device. It allows them to carry their gaming peripherals into a LAN game or tournament, without having to re-set the settings before the game starts.
The all new Razer Synapse 2.0 takes this approach into the next level by utilising cloud-based technology which stores the settings into the Cloud (Razer servers on the net). This means even if you have to reformat your computer or change your device, you still have access to your customised settings and profiles.
Razer Synapse 2.0 Video
According to Robert Krakoff, Preseident of Razer USA,
Razer Synapse 2.0 is a testament to our drive to continually innovate for the benefit of the gamer and end-user. Razer Synapse 2.0 gives gamers a convenient, single cloud-based platform to access, maintain, and store settings for all of their Razer devices. On-board memory, with its limited storage for user profiles, becomes obsolete when Razer Synapse 2.0 offers essentially unlimited space for all of your hardware settings.
Razer Synapse 2.0 is currently in an internal beta stage. The closed beta is coming soon but only to those who have the Razer Naga. If you want to register your interest for Synapse 2.0 Beta, head off to  http://www.razerzone.com/synapse2 and sign yourself up!