Razer is taking gaming mice to the next level with the awesome new Razer Cobra line. These mice combine style and function, bringing together the best features from Razer's immersive range into a sleek symmetrical design. With customisable options and latest Razer technology the Razer Cobra Pro is all about freedom and immersion.
According to Barrie Ooi, Head of Razer's PC Gaming Division, "We noticed a gap in the market for a mouse that offers a balanced and immersive gaming experience. That's why we created the Cobra line. The Cobra Pro is hands down the most immersive and feature-packed wireless and symmetrical mouse out there. We can't wait for our community to try it for themselves."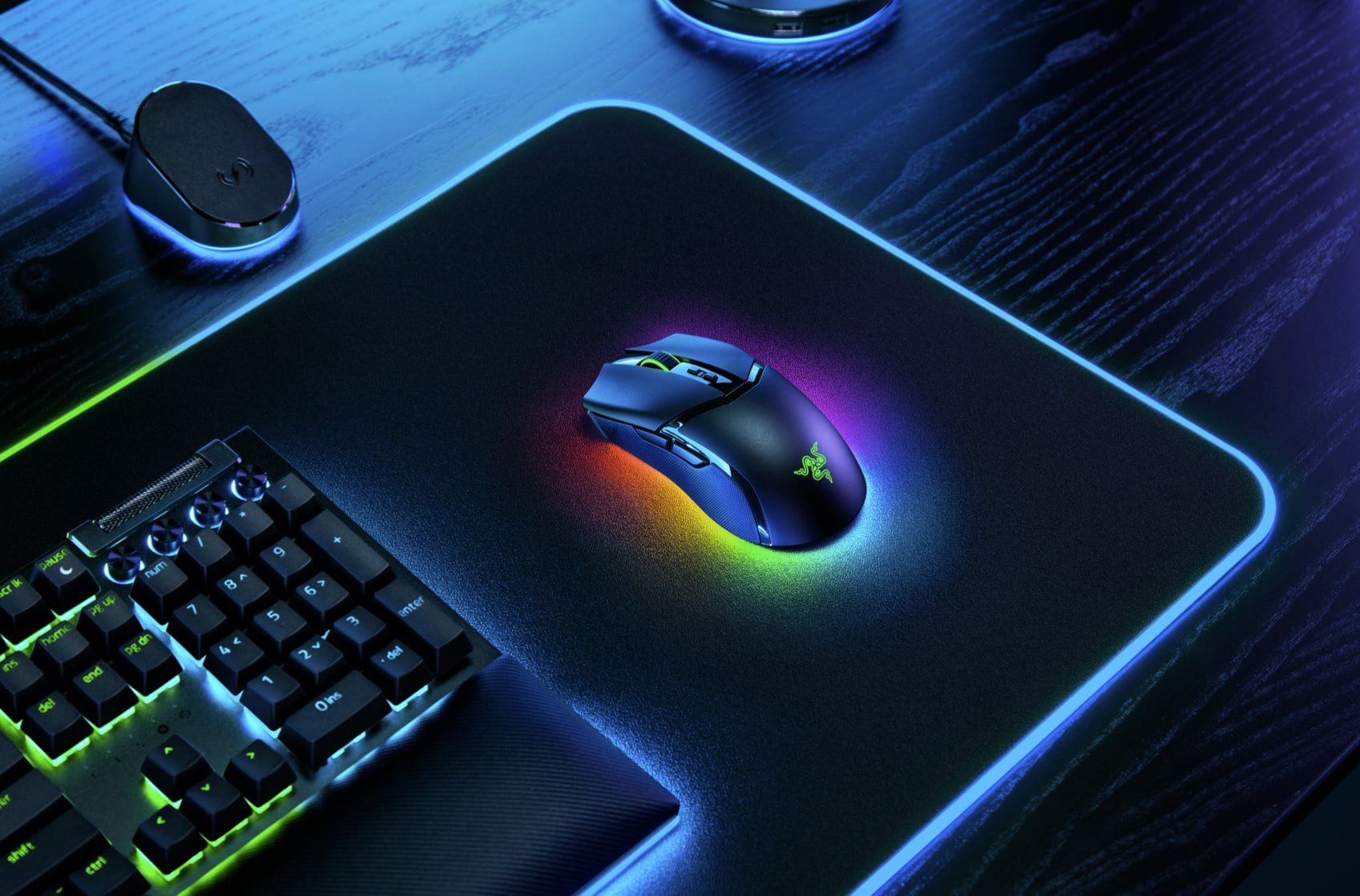 Razer Cobra Pro
Razer Cobra Pro gives gamers an unparalleled level of control. You can customise up to 10 controls, save 5 profiles directly on the mouse, and enjoy 11 individually addressable Chroma RGB zones.
With seven buttons on top, two on the side, and one on the bottom, the Cobra Pro makes it super easy to access commands. Razer's Hypershift feature also lets you temporarily assign secondary functions to buttons for even more gaming possibilities. And with the five onboard memory profiles, effortlessly switchable at the bottom of the mouse using Razer Synapse, you can adapt to any gaming scenario in a flash.
Mizkif, OTK Co-Founder and Twitch Streamer, shared his thoughts, saying, "Being able to switch between my preferred mouse settings seamlessly for different games has been a total game changer. Plus, the RGB lighting looks incredible on my gaming setup—it adds so much color and fun to my desk!"
The Cobra line is a brilliant addition to Razer's awesome Chroma RGB family. With over 16.8 million colours, a bunch of lighting effects, and seamless integration with 250+ games, Chroma RGB brings your setup to life. And now, the Cobra line even has a Smart Dimming feature that conserves battery when you're gaming and lit up again when you're active.
Razer Cobra Pro incorporates the best gaming tech, inspired by the award-winning Razer Basilisk V3 Pro. From the Focus Pro 30K Optical Sensor to the Optical Mouse Switches Gen-3 and HyperSpeed, this mouse has it all. And for those who want even more, you can upgrade to true 4000 Hz polling rates with the Razer Mouse Dock Pro (sold separately) or the Razer HyperPolling Wireless Dongle.
Razer Cobra Pro weighs only 77g, giving you the perfect balance for an immersive gaming experience.It has up to 100 hours of gameplay on HyperSpeed Wireless.
Razer Cobra
If you're a casual gamer who prefers a wired connection, the Razer Cobra is the way to go. It's lightweight, equipped with durable switches, and features eight customisable controls. Plus, it's equipped with a stunning gradient Chroma underglow.
Razer Cobra Pro and Razer Cobra Price and Availability
Both mice will be coming soon to retail, Amazon, and Channel Partners. Razer Cobra Pro retails for A$234.95 and Razer Cobra for just A$70.95.
For more info on the Razer Cobra line, make sure to head off to Razer's official page.