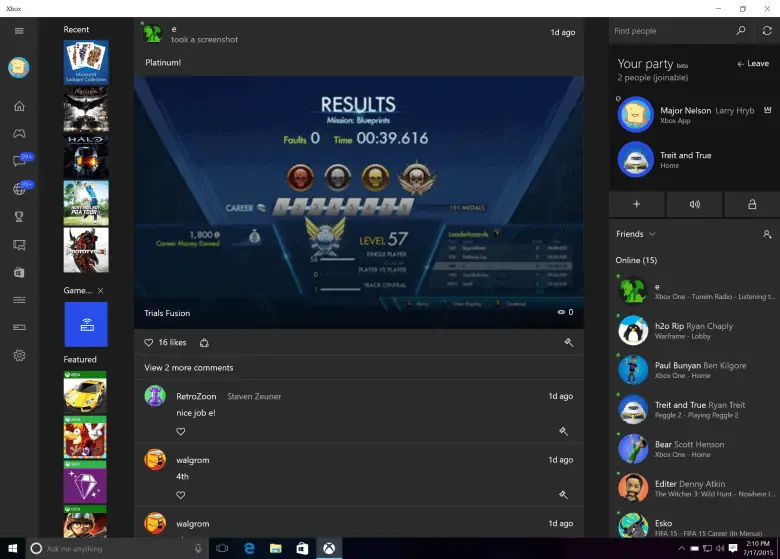 Even though Windows 10 is still about 1-2 weeks away, some of you (including myself) have Windows 10 Public Preview installed. News about being able to live-stream your Xbox One to a Windows 10 PC has been around for some time but eager gamers were still waiting for Microsoft to actually release the update.
Well, no more waiting. As of today, Microsoft has announced that the update is rolling out to your Xbox One consoles and Windows 10 Xbox app.
Xbox One game streaming is pretty useful because it allows you to be mobile. For example, your Xbox One might be located in your living room and for some reason, a pesky aunty or uncle is having a visit to see your parents – leaving you game-less because they are hanging around in the living room.
Thanks to Microsoft, you can continue gaming inside your bedroom by streaming your Xbox One game to your desktop running Windows 10!
What you need is an Xbox One controller wired to your PC so you can keep on playing, even when you are not sitting in front of your Xbox One console.
For instructions on how to enable Xbox One game streaming to your Windows 10 PC or tablet like Surface Pro, check out the Xbox One streaming update post.