Note: This is a guest post written by Harry Collins – The OUKITEL brand, the leader in the rugged mobile phone market, is about to launch the brand new OUKITEL RT5 rugged tablet in the global market on June 12. OUKITEL RT5 is a rugged tablet with rugged protection, which will provide you with a worry-free usage experience. Whether it's outdoor adventures, field work or missions in extreme environments, the OUKITEL RT5 can be your powerful tool.
High-strength protection, three-proof level to protect your tablet
OUKITEL RT5 protects your tablet with its IP68 and IP69K-rated water, dust and drop resistance. Whether it's an accidental water splash, harsh weather conditions, or a drop shock, it's built to operate stably in extreme environments. You can focus on work and play without worrying about damage to your tablet from outside elements.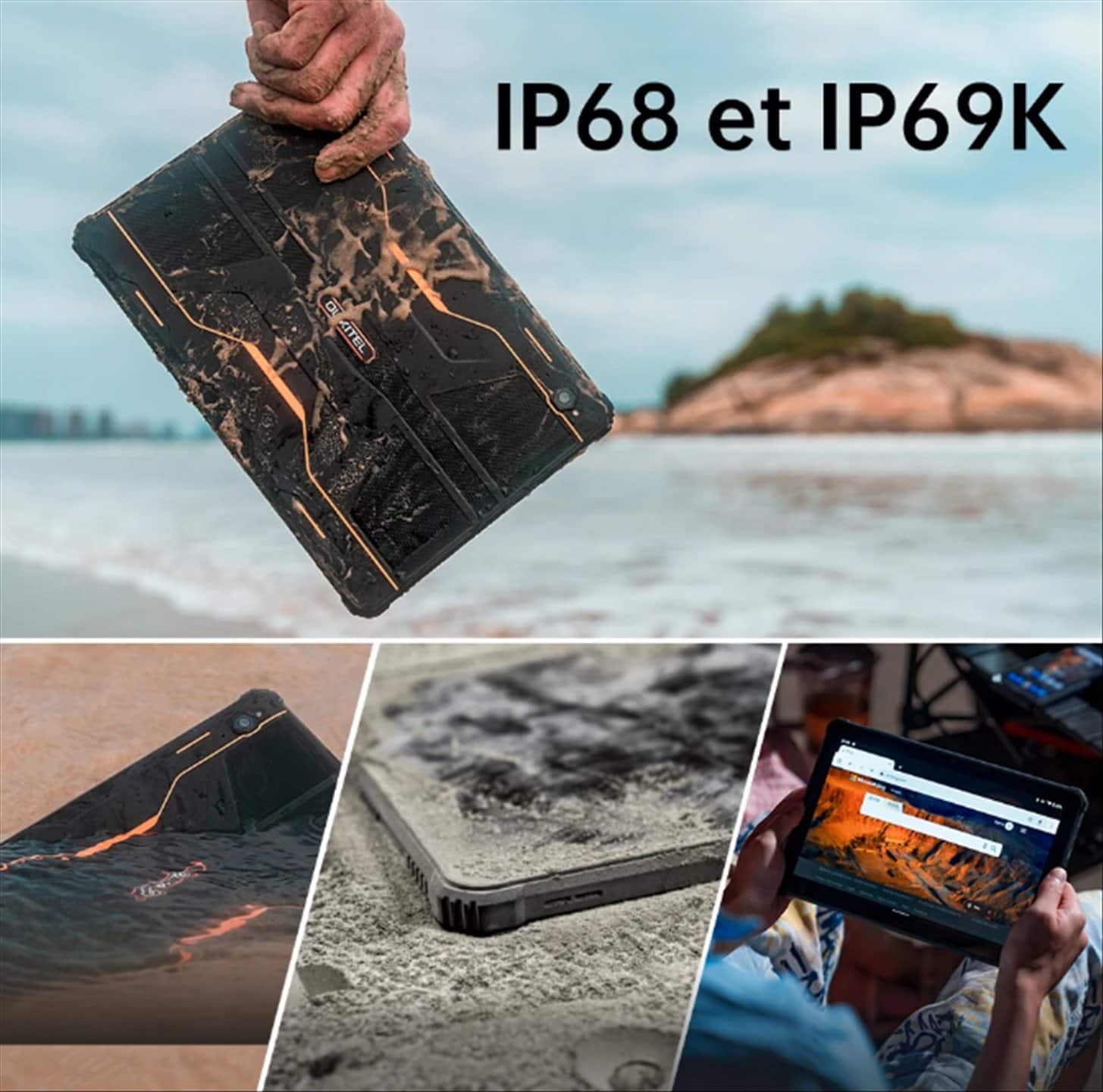 Passed military certification to ensure durability and reliability
OUKITEL RT5 has passed the rigorous test of the US military certification MIL-STD-810H to ensure its durability and reliability. It can work normally under extreme temperature, humidity and pressure conditions, and withstand the test of various harsh environments. No matter where you are, the OUKITEL RT5 is a tool you can rely on.
Ultra-long battery life, without interrupting your work and entertainment
OUKITEL RT5 equipped with a 11000mAh high-capacity battery can provide long-lasting battery life. You can use your tablet for a long time without frequent charging. What's more, the 33W fast charging technology makes the charging time shorter, allowing you to work and play uninterrupted.
Powerful performance, enjoy smooth operation
OUKITEL RT5 uses the octa-core processor MT8788 of the MTK platform to provide you with powerful computing and processing capabilities. Equipped with 8GB RAM and 128GB internal storage space, it can quickly run complex applications and multi-task operations, allowing you to enjoy a smooth operating experience. Whether it's processing files, browsing the web or playing games, the OUKITEL RT5 can handle it with ease.
High-definition screen, capturing wonderful moments
OUKITEL RT5 is equipped with a 10.1-inch FHD high-definition screen, presenting you with delicate and clear images. Vibrant colors and rich details immerse you in a visual feast. At the same time, equipped with front and rear 16MP cameras, OUKITEL RT5 is able to capture clearer and more realistic photos and videos, recording every precious moment. Whether it's selfies, landscape photography, or interactions with family and friends, you can create fond memories with OUKITEL RT5.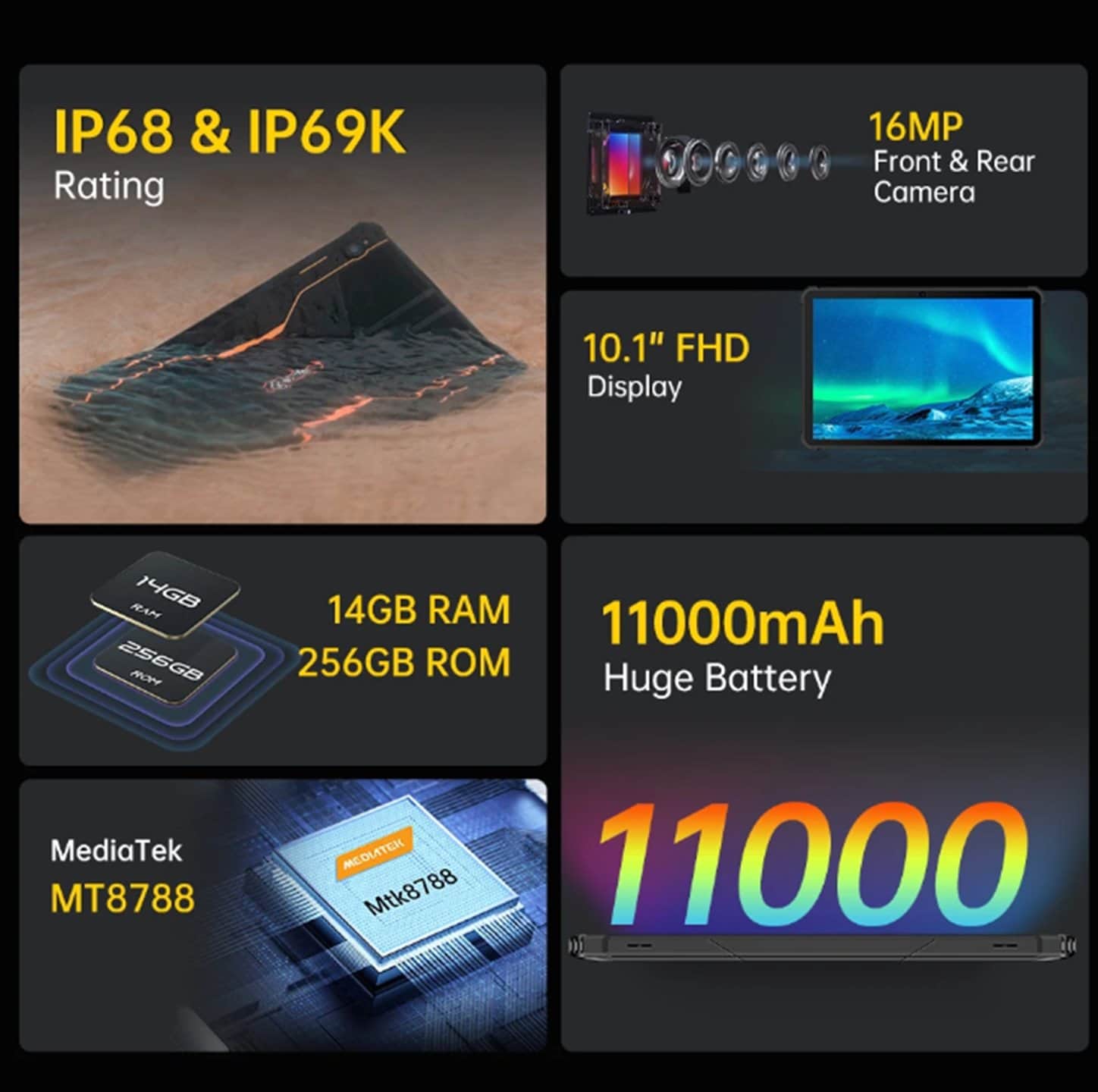 OUKITEL RT5 provides you with a perfect tablet choice with its rugged features, powerful performance and excellent photography capabilities. It will be your reliable partner, allowing you to enjoy work and play in any environment. Whether you are facing challenges or pursuing creativity, OUKITEL RT5 can meet your needs and bring you a brand new experience.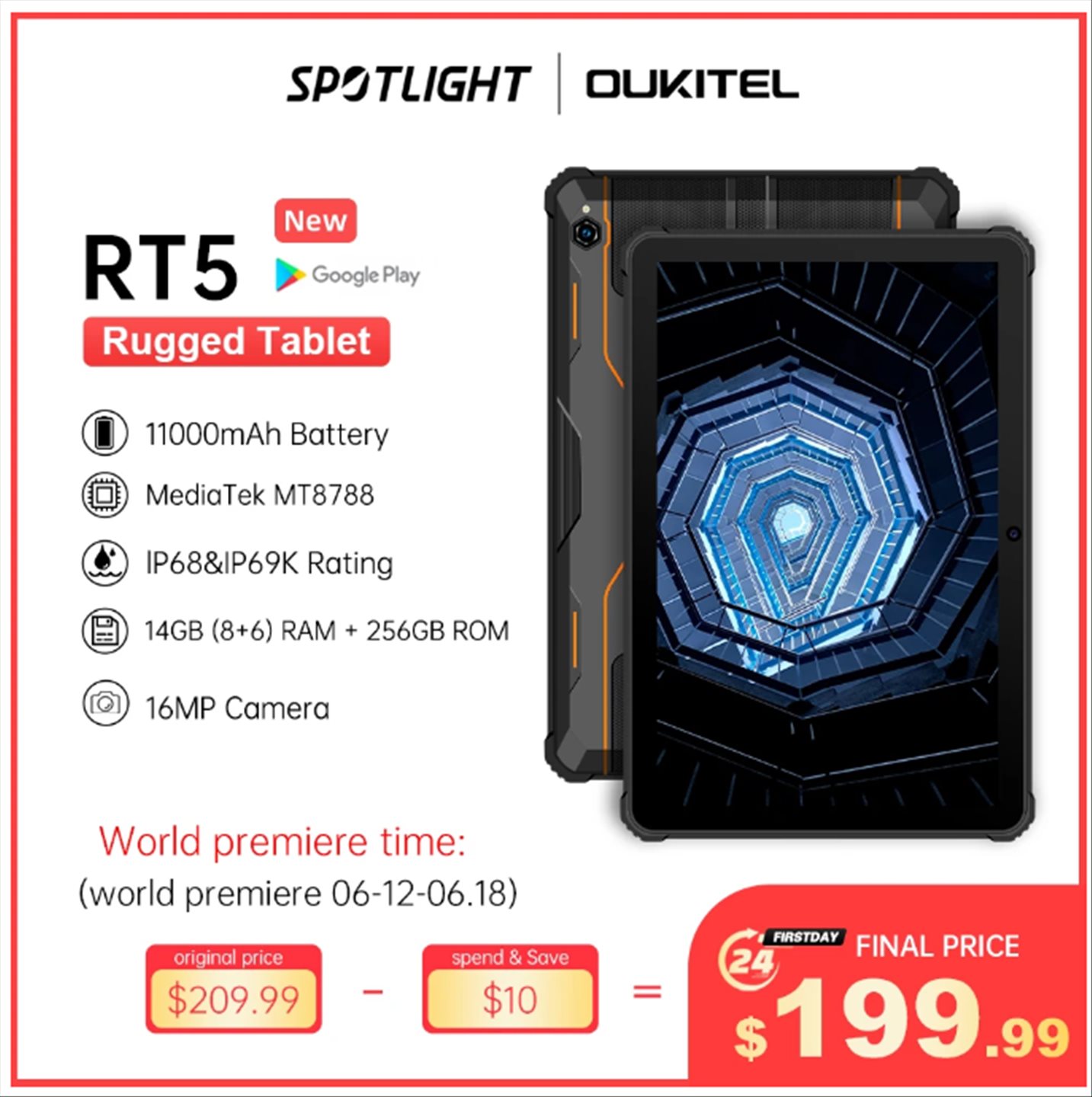 The OUKITEL RT5 Rugged Tablet is on AliExpress World Premiere Promotion starting June 12th. During the event, the tablet, which normally retails for $209.99, received a store coupon and bought it at a discounted price of $199.99. Considering all the features it has to offer, it is definitely worth the money. Don't miss your chance to own a rugged tablet for your adventurous lifestyle. In addition, use the following exclusive code: OUKITELRT5 ($20) to get a bigger discount!
Remember, the promotion period is from June 12th to June 18th, 2023!
For more details on these exciting products, visit the official OUKITEL website.