Oral-B iO Series 5 Review – Oral-B iO Series 9 has been my main electric toothbrush for some time now (check my review out). It's very premium in every way but I personally like its brushing/cleaning performance and that it has kept my teeth clean and gum disease out (with the help of a water flosser).
But with a $749 RRP (it's half price now at Shaver Shop), it's definitely not too affordable for some.
Thankfully, the Oral-B team has designed and released a few other products in the same series like this iO Series 5 (which means, you get the same clinical performance and great user experience) at a lower price. While you might not be getting the most premium experience such as a shiny, bright OLED that greets you "Good morning" or having a premium travel case, you'll still be getting that high performance, deep clean that you want from the Oral-B iO Series.
Plus, the iO Series 5 still has that Position Detection feature for 3D coverage tracking in the app to train you how to brush your teeth properly and make sure that you've got all parts of the mouth properly.
Oral-B iO Series 5 Review – Unboxing and Packaging Contents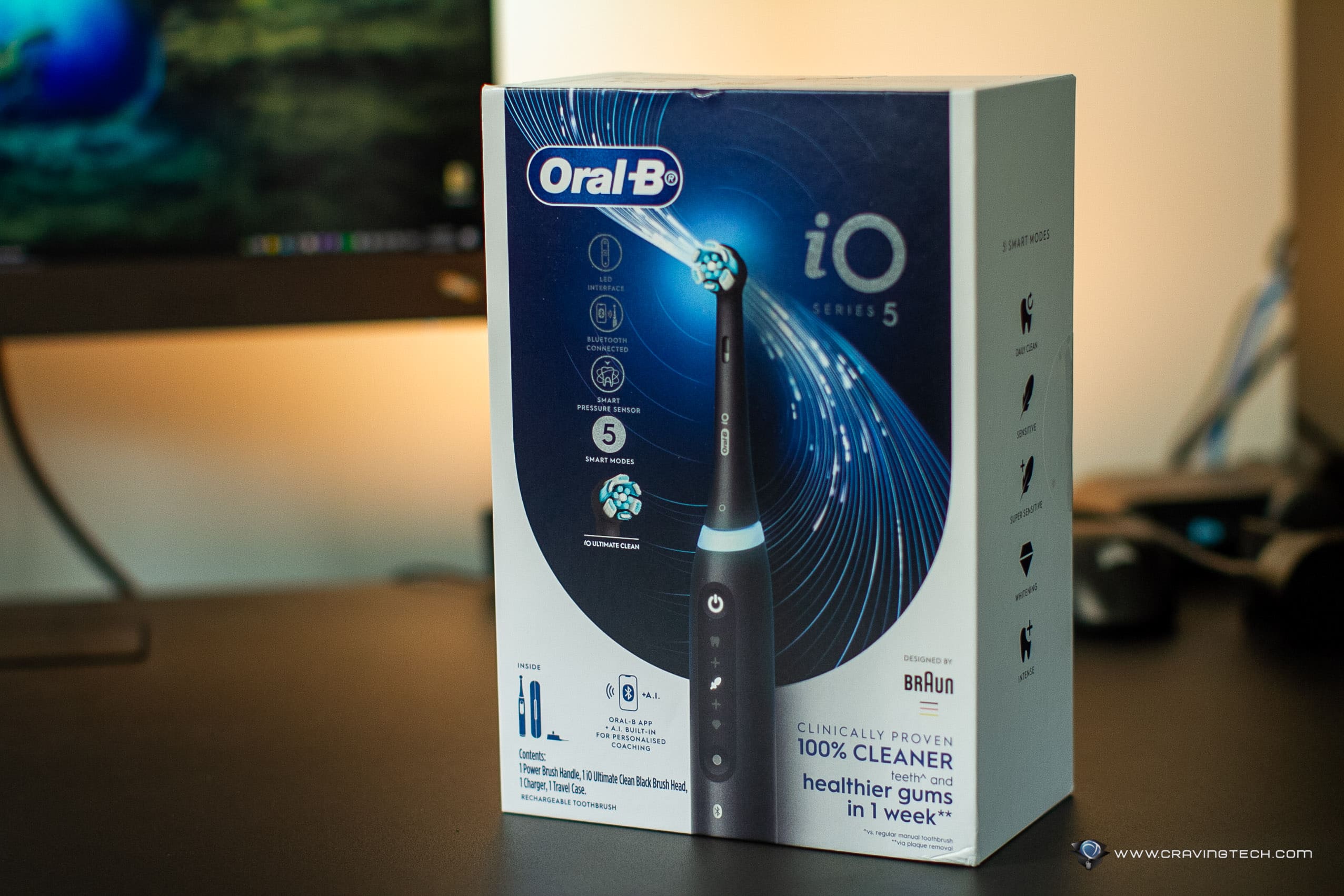 The packaging includes a basic travel case, charging dock, and 1x brush head.
Oral-B iO Series 5 Review – Design and Features
At a lower price, Oral-B definitely has to cut some cost. The most obvious one is the basic travel case which looks far less premium than the iO Series 9 I have but more importantly, doesn't have a charging mechanism (i.e with iO Series 9, you can plug the case with the charging cable and it will charge your brush within). The display on the brush body is also different here.
iO Series 9 has a nice OLED display with dynamically-changing graphics but the iO Series 5 only has icons with LED illuminations. Honestly, it's something you can let go because all the information you need will be displayed here such as the brushing mode you've selected and you'll even get notified should you need to change the brush head.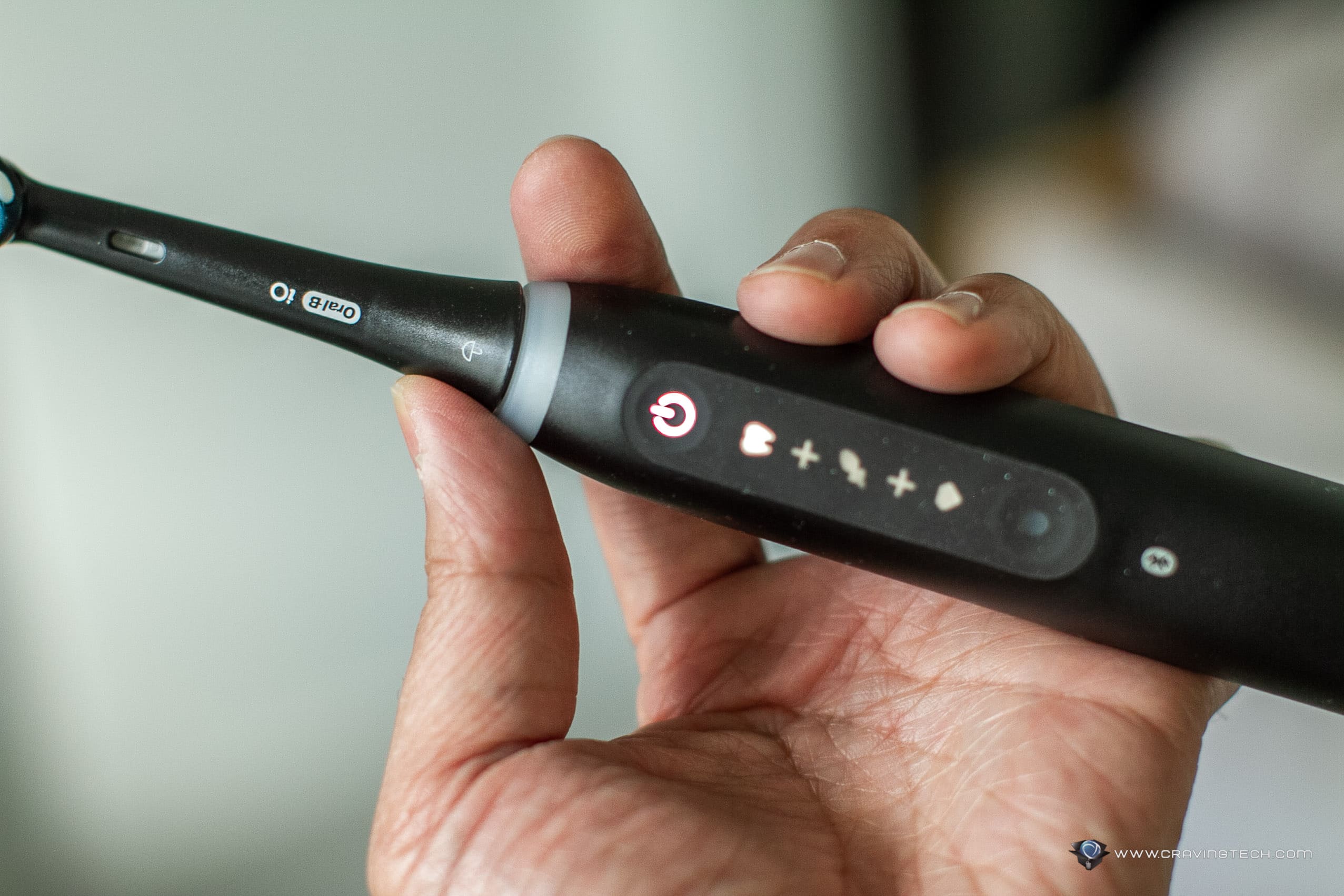 The brush has a smart pressure sensor and will notify you through the ring of light that can be seen on the bathroom mirror as you brush: whether you are brushing too hard (pressure-wise, with a Red colour), too soft (White colour), or perfect (Green colour). You'll get a short vibrate notification as you brush to indicate you to move to the next mouth quadrant as well. As far as indicators go, you'll get everything you need here just like in the most premium model.
You can cycle between the 5 different brushing modes (Daily Clean, Whiten, Super Sensitive, Sensitive, and Intense) with just the press of a button. I honestly never use any mode than the Daily Clean and so far, it has given me great results within my morning and evening routines.
With Linear Magnetic Drive technology that produces controlled, harmonious movement on the bristle tips and oscillating rotating movements with micro vibrations, I get a really good brushing experience with the Oral-B iO Series 5 toothbrush. It breaks down the toothpaste quickly and recirculates the foam through my teeth and gums. It feels refreshing and cleans both teeth and gums deeply. After brushing, the mouth feels very fresh and teeth feels squeaky clean (I'm using the Oral-B 3D White Luxe and Colgate Advanced Clean toothpaste).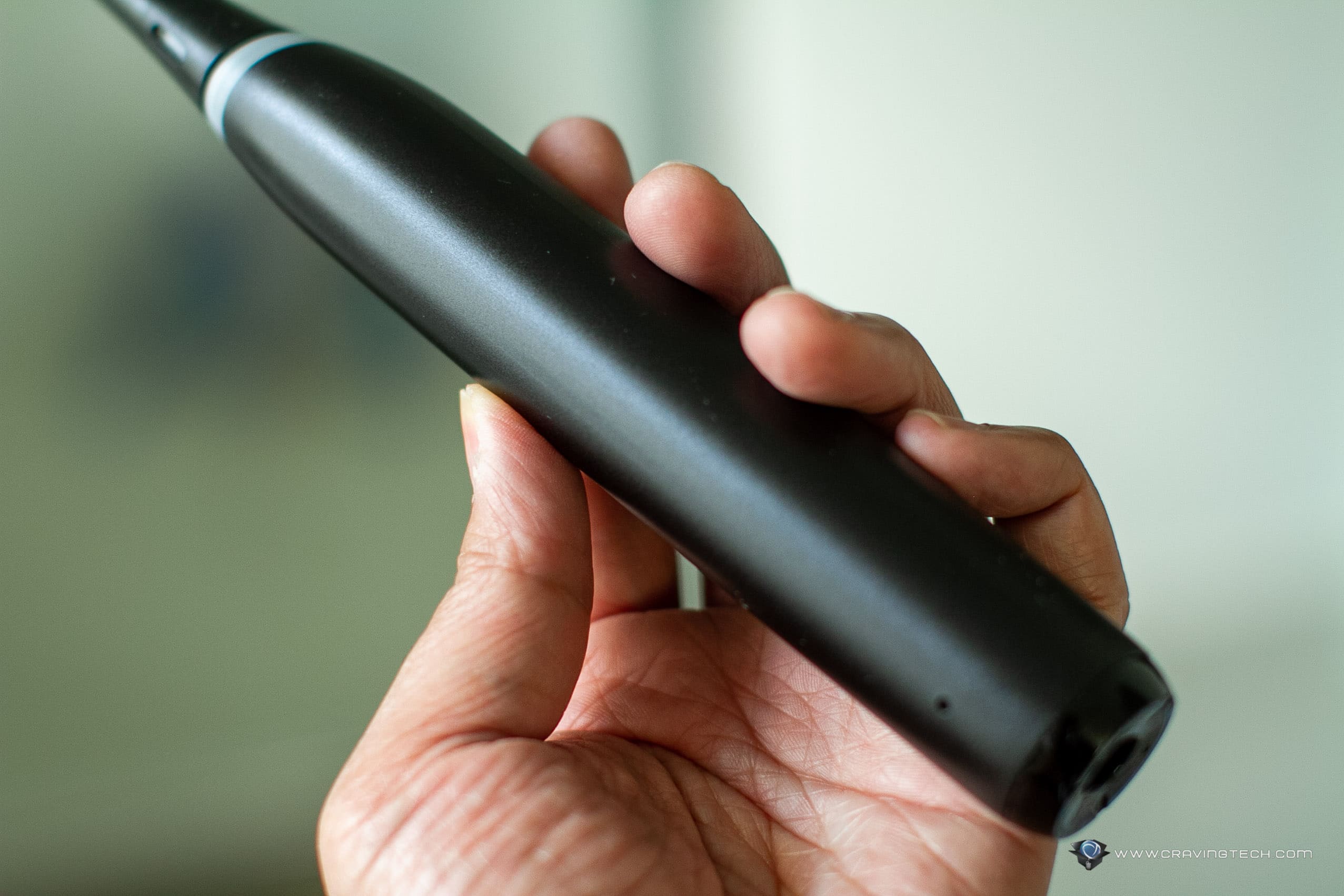 And if you like, you can utilise its AI Tracking with the Oral-B iO app (you connect to the brush via Bluetooth). This provides real-time individual tracking and coaching to guide you through a 2-minute brushing session with 3D teeth tracking. If you wan to find out more about how this works, make sure to check my iO Series 9 review as I shared how it works in more details there.
Oral-B iO Series 5 Review Conclusion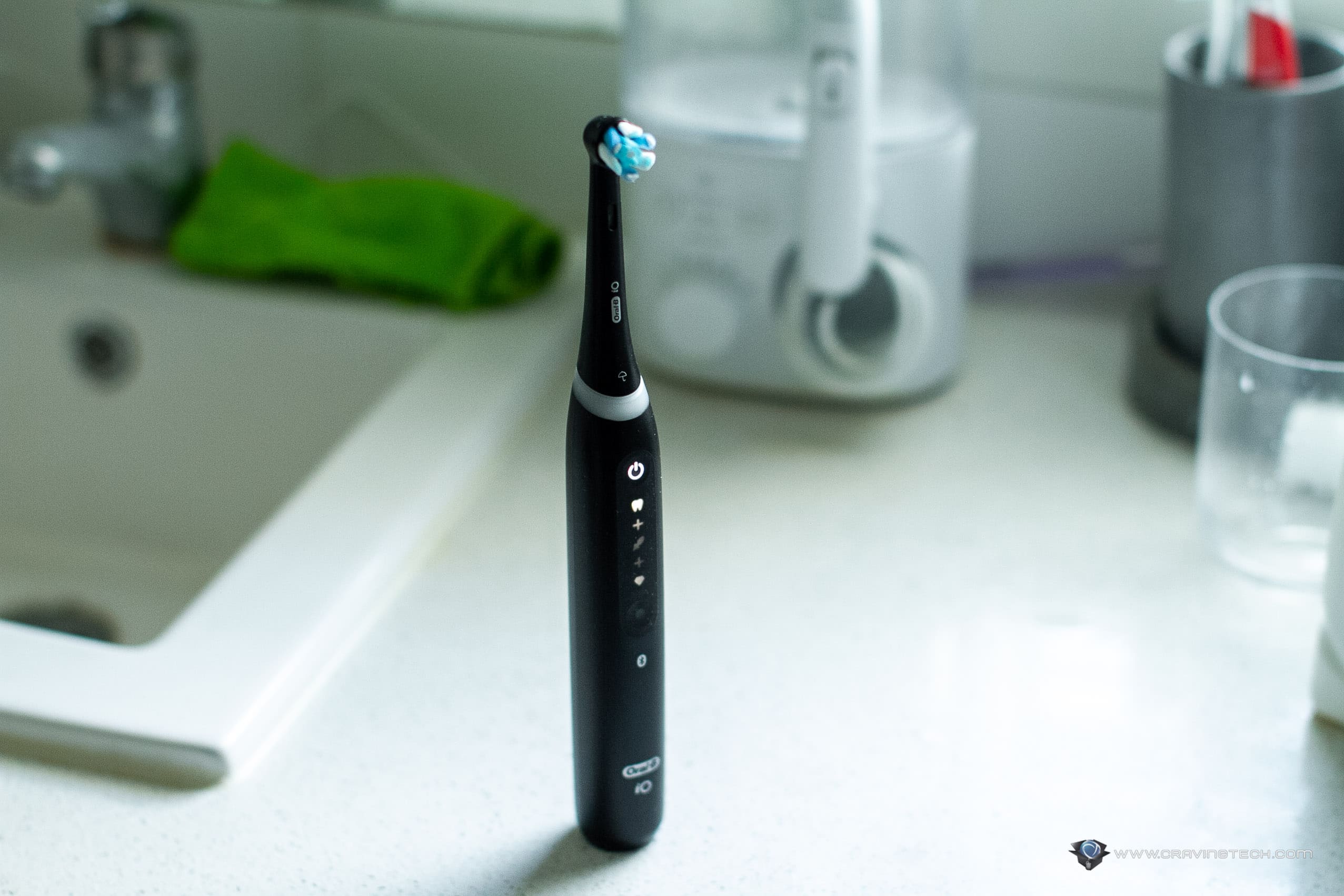 There is no doubt that Oral-B iO Series 5 offers fantastic brushing experience in terms of performance and cleanliness. Your teeth will get squeaky clean, gums get sprayed handsomely by the toothpaste you are using, and mouth feels really fresh after two minutes have passed.
You'll also get coached to properly brush your teeth and if you think you've already done it correctly, you might be proven wrong. This requires connectivity to the app though and you may or may not use it anymore after a week or so. If you don't need this and just want to get a high-performing toothbrush with simplicity, I'd highly recommend to just grab the iO Series 4 instead and save an extra A$100.
Oral-B iO Series 5 is perfect if you still want to get that high-performing, advanced brushing with guidance but at a more affordable price. Oral-B iO Series 5 retails for A$399 and is available now for purchase at retailers around Australia like Shaver Shop (currently on sale at A$199, which is a steal). Also available at Amazon.
Disclosure: Oral-B iO Series 5 review sample was supplied for reviewing
Oral-B iO Series 5 Review
Summary
Delivers the same advanced cleaning like the more premium models; will keep your teeth and gum clean, and mouth feeling fresh after brushing
Pros
Same, great iO Series design
Excellent brushing performance and feel
Helps you with brushing: pressure indicators, vibration notification to move between mouth quadrants, and if you want, an advanced AI coach via the app
Travel case included
Cons
Not worth the price if you are just looking for a simple, high-performing toothbrush without the bells and whistles (but you can go for the iO Series 4 at $100 cheaper)
Cheap, plastic-feel travel case
Brush head replacements is quite pricey (about A$20 per head)