Safedome Review – If you are a kind of person who keeps losing your wallet, or know someone who does, then you are in for a treat this Christmas.
Safedome is a Bluetooth-enabled card that allows you to track your belongings right from the comfort of your smartphone. The card is just a little bit thicker than a transport card and fits perfectly inside your wallet. You can also get creative and place or attach it somewhere else, such as inside your bag.
Activating the card is quite simple. You would turn on the Bluetooth on the card by pressing the button for a few seconds. You will then pair it with your smartphone using the Safedome app available free from the App Store or Google Play.
Once you have it activated, it will constantly scan the distance between the location of the card and the location of your phone, and will alert you once it gets distanced for too far.
There is also a further option of "Faster Alerting" which I assume will check the location even more frequently, which might come in handy when you are in a more populated area where a quicker response might mean a difference between losing your property and retrieving it.
You can also set a "safe zone" so it will not alert you whenever you are in that area, for example where you are at home. The safe zone can be in a radius range of 50m to 500m – which I think is a bit generous especially given that most houses are not that large.
During my test (with safe zone deactivated), the alert started to arrive when the distance is around 50m, or approximately about 30 seconds worth of walk.
One of the limitations of Safedome is the inability for you to find out the remaining battery life available on the card. And once the battery is exhausted, there is no way to replace the battery but to buy a new card.
Of course, as with many other tracking systems available out there, getting your location right to the T is almost impossible at times. And with the Bluetooth connectivity, the app can sometimes give you a "Bluetooth signal lost" message instead of an alert – which, in a sense, means the same thing.
Apart from tracking, the Safedome app also has another unrelated feature but is helpful to keep your online activity safe. It allows you to add your email addresses and the app will perform a scanning against the database to see whether or not your email addresses have been compromised.
If your email address happens to be in that list, it would give suggestions to update your password before and then you can mark it as "safe". Then, it will keep scanning every so often and alert you if there are new known potential breaches to your email accounts.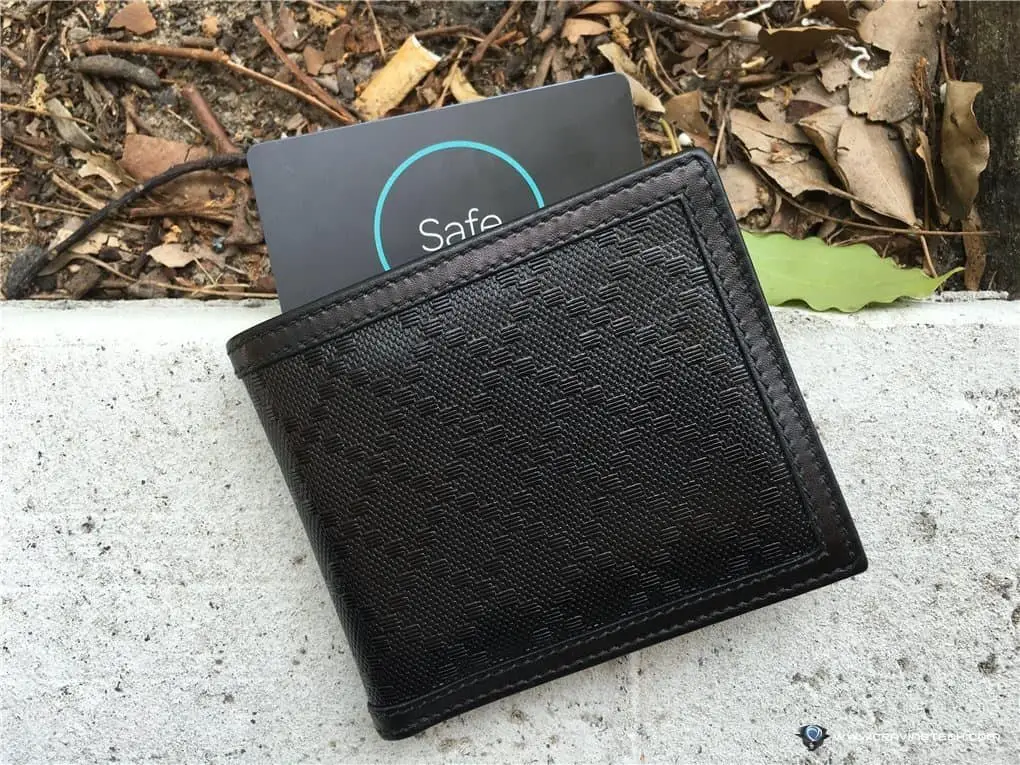 Never lose your wallet again with Safedome!
Disclosure: Review sample was sponsored for reviewing but all opinions are mine