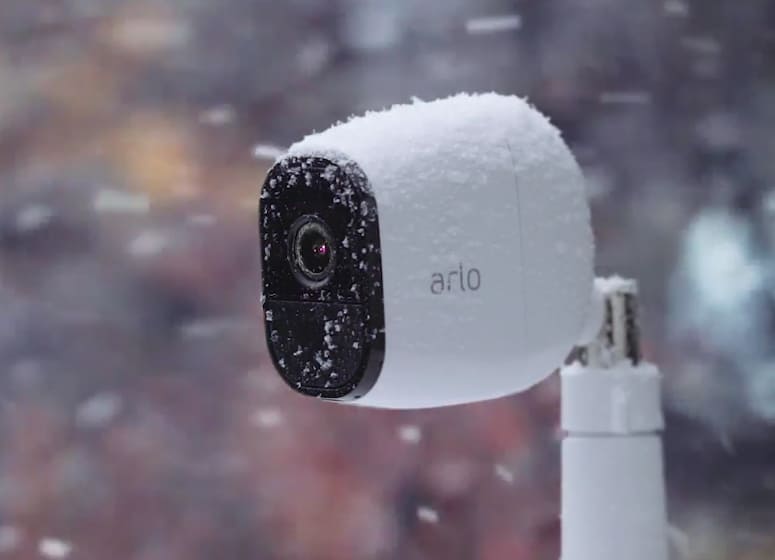 The original Arlo that we reviewed here at Craving Tech shook the industry by providing a simple to setup, wireless, HD camera that you can place anywhere you like. Thanks to its wireless connectivity, it does not have cables and you can be more creative with the placement.
It uses non-rechargeable CR123 batteries which last for a few months or so (depends on the usage) so it can be quite expensive in the long run to get new batteries every now and then. Ours has already run out of juice and I still "don't have the time" to get new batteries to replace it – not every few months, anyway.
Now, the new Arlo Pro offers rechargeable batteries (swappable 2,440mAh Lithium Ion Battery) and a list of enhancements to one of the best home security cameras out there.
Just like the original Arlo, the Arlo Pro is also wire-free and weather resistant (IP65). However, apart from the new rechargeable battery, it also has two-way audio so you can talk to whoever is caught in the camera (just like the Ring door bell I reviewed in the past), an enhanced HD video experience, advanced night vision, improved motion detection, and a new smart siren.
The siren can be controlled remotely and can be triggered by motion or audio. It can output at 100db which will definitely send thieves running for their lives within seconds.
https://www.youtube.com/watch?v=_n6TBD3nHTI
If you dislike rechargeable batteries solution (leaving your home unprotected while the battery is being charged), not to worry because the battery is swappable so you can have a spare one being charged and you also have an option to continuously power the Arlo Pro with the included AC adapter, assuming it's near a power socket.
There is also a dual-bay Arlo Pro Charging Station to make your charging life easier.
With the new Smart Arm/Disarm, you can have your Arlo cameras arm/disarm automatically based on your schedule – such as when you are not at work Monday to Friday. You can also access Arlo app through the Apple TV now.
The Arlo Pro Systems (VMS4X30) will be available from April 13 at major retailers in store and online starting at an RRP of $499 AUD. Arlo Pro Add-on Cameras (VMC4030) are available for purchase for an RRP of $349 AUD.
We will not be getting the Arlo Pro review samples from NETGEAR unfortunately, but feel free to Google around for reviews and opinions on the Arlo Pro. Or you can also check our original Arlo review to get a taste on what Arlo is capable of.