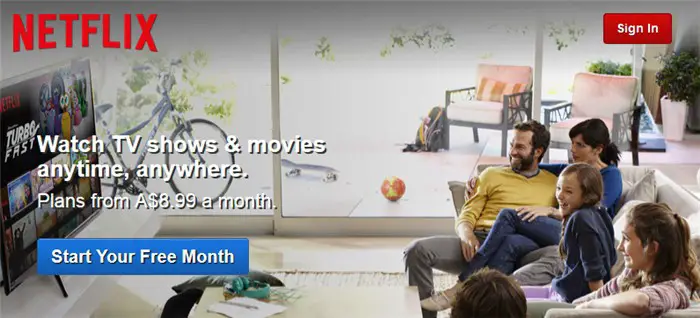 As of today, Netflix (on-demand internet streaming video service) officially launches in Australia. Sure, most Australians have already been enjoying Netflix through a VPN (Virtual Private Network) service like myself, but some can't be bothered having to pay extra for a VPN (and also to find out what it is how to set it all up).
The good news is, now all Australians can enjoy one of the most popular media streaming services in the world without any hassle. The bad news is, well, the catalogue is not as extensive as the Netflix U.S. On the other hand, there are shows that are not available in the U.S region, yet they exist in Netflix Australia.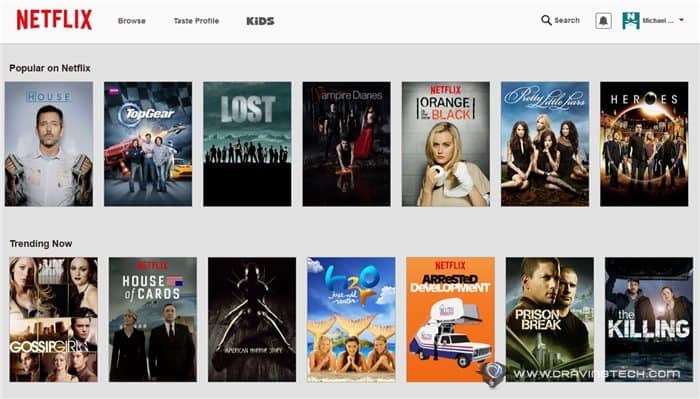 To get your best Netflix experience, it seems that a VPN subscription is still needed (depends on how tolerable you are with shows availability). If you are already on Netflix (U.S, say), you don't need to re-subscribe to the Australian Netflix. Your account is global, so if you find a good show in Netflix Australia that isn't available in Netflix U.S, just turn your VPN setting off to access the show. For example, I can't find The Walking Dead series in Netflix Australia, though they are available in Netflix U.S.
If you are planning to get a Google Chromecast and get a VPN, I'd recommend reading my UnoTelly review and how to set your Google Chromecast (or router) up for Netflix.
There are 3 similar pricing structures for Netflix (in Australian dollars):
Basic for $8.99
Standard for $11.99 (my recommended one, but it depends on your requirements)
Premium for $14.99
Check out Netflix plan page to see what the differences are, between the plans.