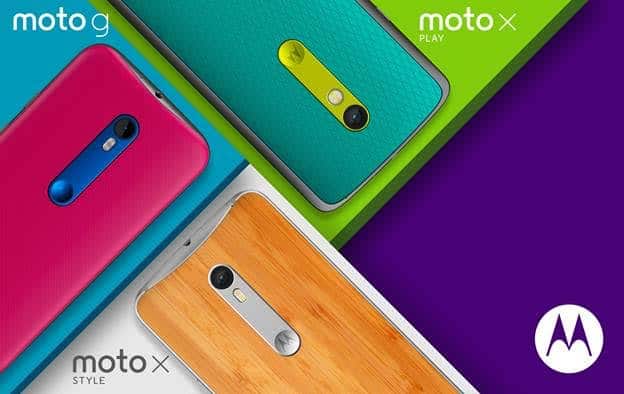 I'm currently reviewing the Motorola Moto E 2nd Gen (review should be up by the end of the week), but if you are more of a high-end smartphone user, you'd probably be more interested in hearing about the new Moto X Play and Moto X Style from Motorola.
Moto X Play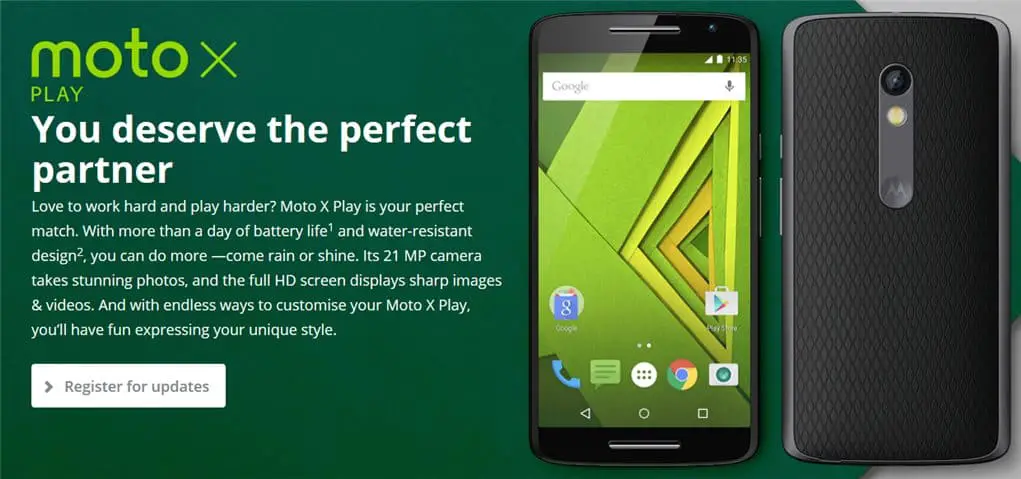 If you like to play games or media on your phone, the new Moto X Play offers longer battery life with a massive high resolution screen.
The Moto X Play houses a 3,630 mAh battery which should last you a whole day even if you are busy tapping and swiping your screen endlessly (Or even up to 48 hours, depending on your usage, of course).
It also features a 5.5 inch HD display (1080p) with 21 megapixel rear camera that will take beautiful shots displayed in their glory on screen. A 5 megapixel front camera is also available for you to take those selfies.
Moto X Style
If you want the best of the best, this is the one to grab for. The Moto X Style has a 5.7 inch edge-to-edge HD display (1440p) and front-facing stereo speakers that will take your experience to the next level.
The 21 megapixel rear camera also has a great lens with rapid focus to take pictures in low light conditions.
Moto X Style is powered by 1.8GHz Qualcomm® Snapdragon™ 808 with hexa-core CPU (MSM8992), 3GB of RAM, and also running the latest Android 5.1.1 Lollipop.
It houses a 3,000 mAh with TurboPower technology that can fast charge your battery in just 15 minutes to get about 10 hours of power.
There is no information on pricing and availability yet in Australia, so stay tuned on that!
Updated on 19/08/2015: Moto X Style for $3 per month on a Vodafone $80 Red plan over 24 months (min. cost $1992) and Moto X Play for $5 per month on a $40 plan over 24 months (min. cost $1080).