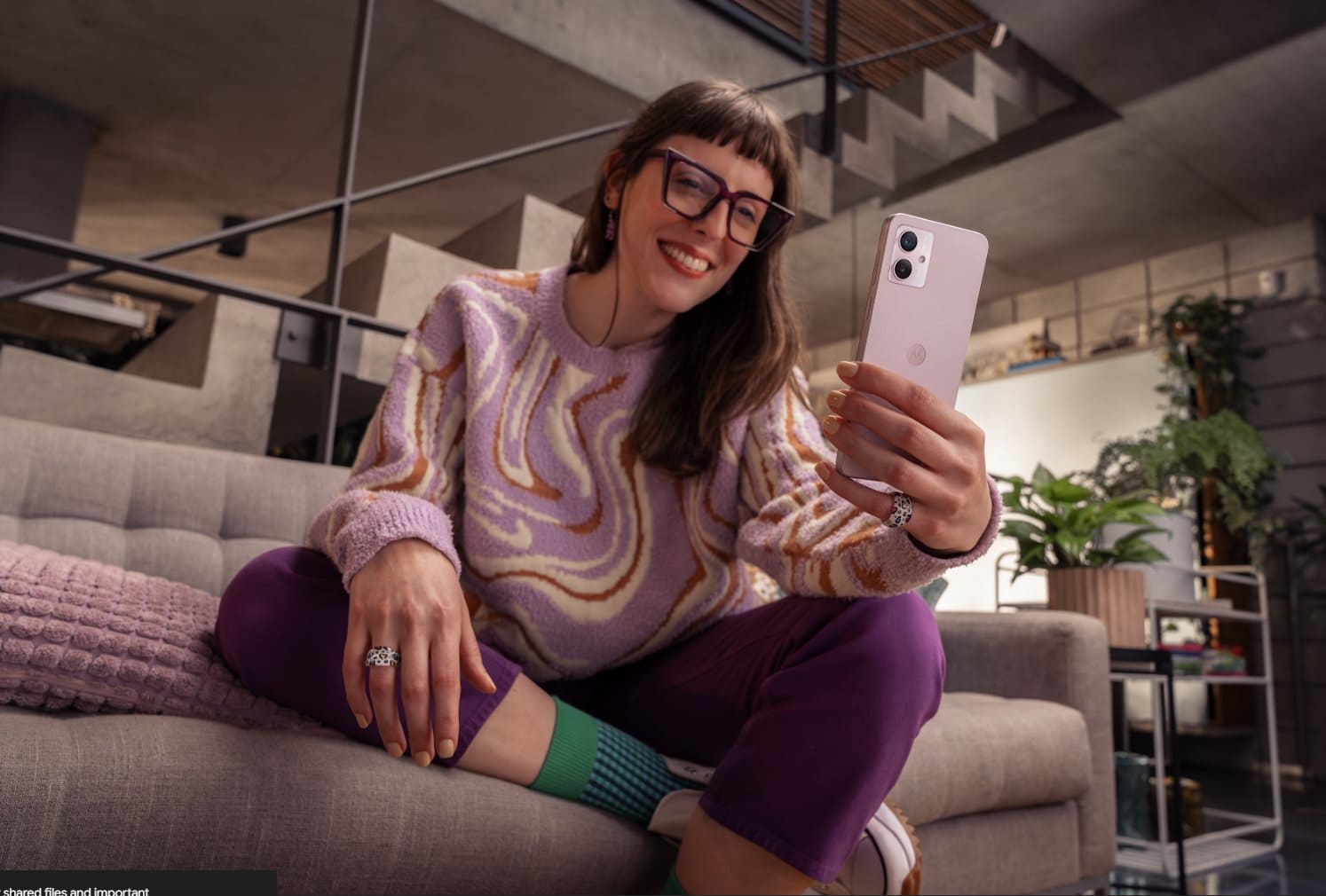 Motorola has once again caught the attention of tech enthusiasts with its latest release – the moto g14. This new addition to the moto g family brings a range of premium features starting at an impressive $229 RRP. With availability through various retailers, including motorola.com.au, JB HiFi, Harvey Norman, and more, this smartphone promises an elevated experience without breaking the bank.
The moto g14 boasts a stunning 6.5″ Full HD+ display, ensuring crisp visuals and vibrant colours. Paired with Dolby Atmos stereo speakers, the audio experience is equally captivating. Whether you're gaming or streaming your favourite shows, this smartphone provides an immersive entertainment journey while on the move.
One of the standout features of the moto g14 is its advanced 50MP camera system. This ensures that your photography skills shine at any time of the day. The device's Quad Pixel technology enhances low light sensitivity, delivering sharper and more vibrant images. With the added bonus of a dedicated Macro Vision camera, capturing intricate details becomes a breeze.
The moto g14 isn't just about performance; it's also a style statement as it is crafted from high-quality materials. The special edition in Pale Lilac even features vegan leather, offering a soft and fingerprint-resistant finish. Additionally, the water-repellent design ensures your device stays protected from accidental spills and splashes.
Under the hood, the moto g14 houses a powerful octa-core processor that's complemented by 4GB of RAM. This combination guarantees smooth multitasking and responsive performance for a variety of tasks. With up to 128GB built-in storage, you'll have ample room for your photos, videos, apps, and more. The device's 5000 mAh battery ensures you stay connected and entertained throughout the day, and when it's time to recharge, TurboPower charging gets you back up to speed quickly.
The moto g14 comes with Android 13 and Motorola's unique My UX software. This offers a range of customisation options, from setting unique fonts and colours to launching functions with gestures. With My UX, you have the power to tailor your smartphone experience to suit your preferences.
The moto g14 is available in Australia in both Pale Lilac and Steel Gray. Starting at just $229, it's a budget-friendly option without sacrificing quality. The device is available through various retailers, including JB HiFi, Harvey Norman, and Amazon, among others. For those on Vodafone, the moto g14 will soon be available through this network as well.
Motorola continues to be a trendsetter in offering impressive features at accessible prices. The moto g14 promises to elevate your smartphone experience without stretching your budget.
For more information on moto g14, visit the official product page.