So I went to Melbourne eGames Expo at the Royal Exhibition Building, Carlton (October 30 – November 1 2009).
The 2009 eGames Expo provided a unique opportunity for visitors to see, try, and buy some of the latest and yet to be released products in the market.
Upcoming games such as Assassins Creed II and Forza 3 were in display where you could actually try the game yourselves ahead of everyone else (assuming you wanted to wait for a while in the queue).
There were also a few other products such as the massive speaker I saw, which was perfect for your entertainment centre at home, to test on.
Here is the massive speaker I was talking about: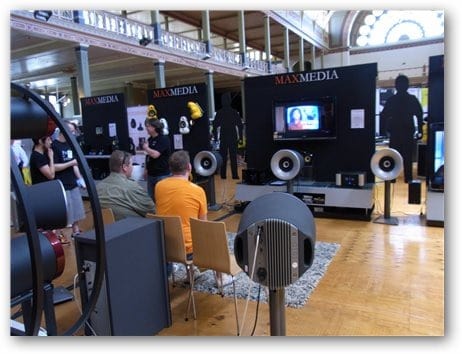 I also managed to take a shot with the Rayman Rabbid :)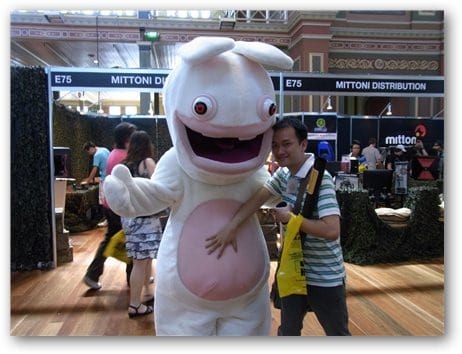 Here are some other photos from Melbourn eGames Expo 2009 that I took with my lovely Ricoh CX2 camera:
I honestly found that the Melbourne Game Expo in 2007 was way better though.. It somehow felt bigger and had more attractive events on it: Crysis tournament, Call of Duty Modern Warfare tournament, a short intro on upcoming processor technologies on stage, and more computers +consoles for you to try and play around with. I spent like 4 hours in 2007 with my 2 friends but only about an hour roughly on this one.
I wish one day Australia can have its own expo that is as big as the E3 in the U.S!