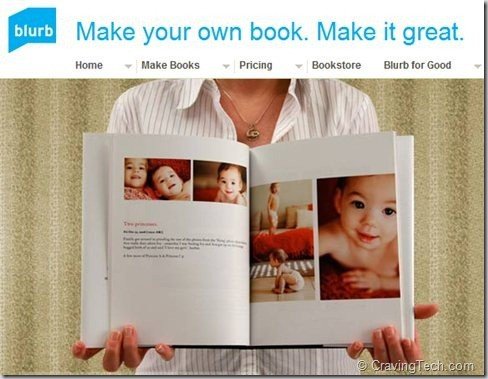 Most of us can easily create a photo album out of the printed photos but what if we want something more than just a photo album? How about a real book that you design by yourself? Ever wish that you can make your own? A holiday trip photo album, your life journal, a book about your wedding, products that you sell, or perhaps to transform your eBook on blogging tips into real books?  Blurb can help you out and you don't even need to have knowledge in making a book.
Blurb is an online service that let you design your own book and let them do the hard work (printing & publishing), basically making your design into a reality.
There are 3 ways to make your own book using Blurb's service:
Download, install Blurb BookSmart software for free, and design the book yourself
Use an existing PDF (perfect if you've already written great tips about blogging on an eBook)
Hire third party designers to make your book
How to create your own book with Blurb (using Blurb BookSmart)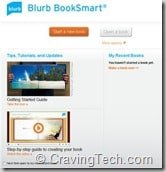 Blurb BookSmart is quite easy to use and it also has some wizards so you don't have to start from a blank canvas. If you are not a computer literate person, you may want to take this approach and let Blurb BookSmart helps you as much as it can.
The easiest way is to pick a theme in the Blurb BookSmart that suits your book the most (photo album, portfolio, etc). Then, use the BookSmart's feature to automatically create the book's pages and layout your photos evenly.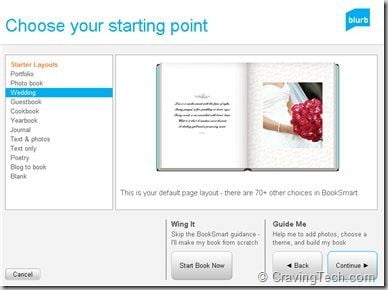 The BookSmart's interface is easy on the eyes and easy to use as well. Everything is quite clear so you don't have to read the help pages and all that. Most actions can be done with a drag-and-drop approach and there are also hints on screen if you are doing it wrong.
However, if you want to add more text boxes or image boxes on a page, you need to use the "Edit Layout" first before you can add extra texts or images. This is probably the only thing that I wish can be optimized in the future which allows us to just drag and drop images and texts freely on the page (if it's ever possible).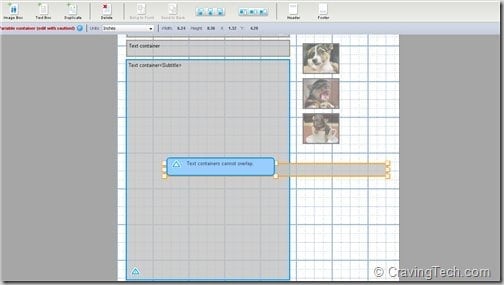 If you set the font size too big or put a component too close to the edge of the page, the application will let you know early so you can foresee the problem before it gets printed. The same goes if you have low quality images that may compromise the end result.
There is also a Preview book button so you can quickly skim through each page of your book to make sure that everything looks great and the way you want it to be.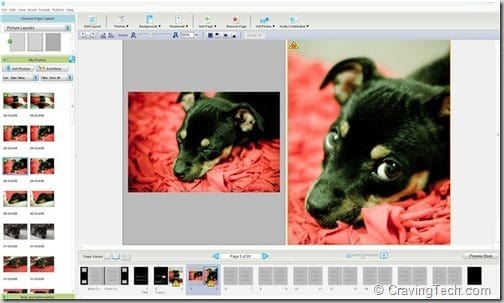 Blurb Book Sizes, Paper, and Cover Types
Type of Books available: Square, Standard Portrait, Standard Landscape, Large Landscape, Large Square for colour books and Pocket, Trade for Black and White text.

Type of Paper available: You may choose the standard or premium one (35% heavier and offers superb opacity. Choose between a matte or lustre finish)
Type of Cover available: Softcover, Hardcover with Dust Jacket, Hardcover with Image Wrap.
Overall impressions of Blurb services
I'm really happy with the service that Blurb offers. Until now, I've never heard of online services like this. Creating my own book can never be simpler and personal, thanks to Blurb BookSmart application. The whole process is quite easy and straight forward: design, preview, and publish the book to Blurb's server to be printed and shipped. Blurb also allows you to see the book on the web and you can make it private or share it publicly to friends.
There are thousands of book samples available so you can check what others have designed for some inspirations: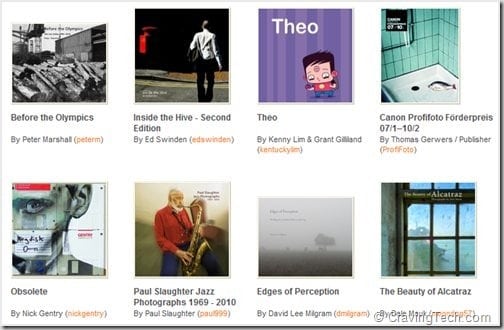 With Blurb, you can custom made your own books and they also give discounts if you need to print lots of books for your business or for other occasions. Creating your own books can never be this fun, thanks to Blurb.
Shipping cost is pretty reasonable too and they ship to many countries (check the Shipping Information page if you want to find out whether they ship to your country)
EXCLUSIVE: If you are from Australia, get FREE economy shipping valued at $9.99 by using the code CRAVINGTECH, case sensitive (free flat rate shipping for 1-3 books). Code expires Oct 31, 2010, one code per person for one time use only. So hurry up if you are thinking to ever make your own book :)