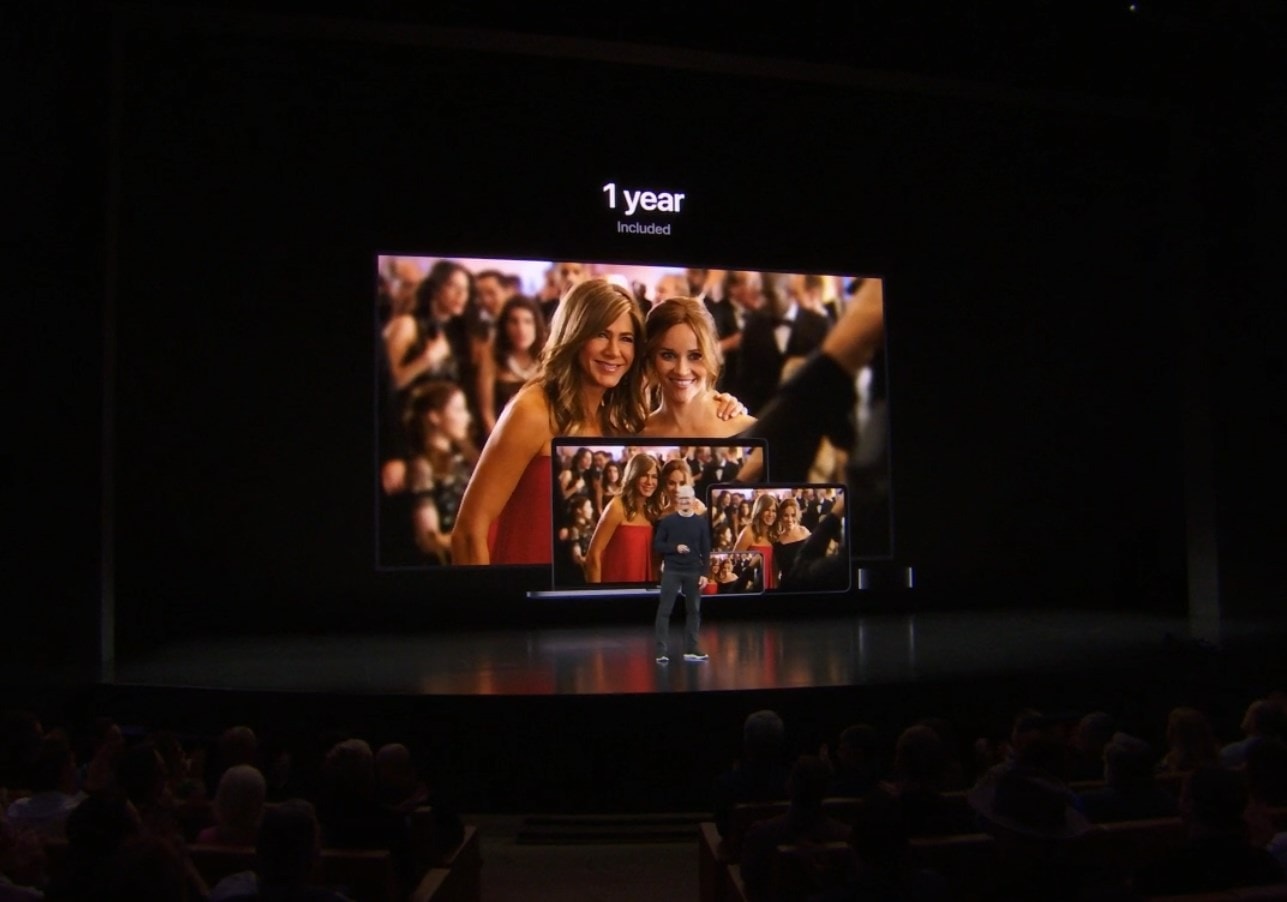 Apple announced many things today, including their upcoming iPhone 11 Pro and also when Apple TV+ is going to launch (November 1st, 2019).
However, something that people might have missed among the news clutter is the fact that Apple TV+ subscription service might actually come for FREE, for life, to some. Let me explain.
To start with, Apple TV+ is not actually free. It will cost AU$7.99 per month for the whole Family (which is not bad if you are sharing the cost with Family members like the Apple Music subscriptions).
However! Tim Cook during the Keynote today did mention that starting from today, if you are buying a new Apple device (iPhone, iPad, iPod Touch, Apple TV, Mac (I assume both iMac and Macbook)), you'll actually get 1 year Apple TV+ for FREE.
What this means is that if you are the type who upgrade your iPhone every year like myself, you will get the Apple TV+ for life, without paying a cent (i.e included in your new iPhone purchase)! Now of course, Apple can cancel this offer any time, meaning they might not do it again next year – but let's hope they still do!
But what if you don't upgrade your iPhone every year? Well, if you happen to get a new Mac or iPad in between, that should cover your Apple TV+ subscription while you wait for another year of phone upgrade, right?
When Apple announced Apple TV+ for the first time, I was actually hoping that it would come free if you own an iPhone. With so many online movie streaming service in the market, it would be a hard sell for Apple. This should entice people to keep buying iPhone products or not switching to an Android phone.
So when it was apparent that we'd have to pay, I was a bit disappointed. At least, until this morning's keynote! If you do the math, AU$7.99 per month means AU$95.88 per year and that's not bad.
Sure, iPhone's price point is getting crazier and crazier every year, but at least having an Apple TV+ included can somewhat appease the mind or justify the new purchase.
Once a year has passed – if you don't buy any new Apple device – you'll be charged monthly but can cancel anytime in your Settings (at least one day before each renewal date). But don't cancel early because Apple mentions "Customers who cancel during the offer period will forfeit the remainder of their offer". Put a reminder a day or two before the end of your free 1 year period.
Can you get more free years (i.e extending the 1-year free offer) if you buy more than one Apple Device, sadly no, you'll only get 1-year max. Saying this, it might also be possible that Apple locks this offer as one time only per iCloud account but we might have to wait for next year or an official statement from an Apple spokesperson.
Other footprints from Apple: This limited time offer applies to both new and refurbished models, including devices from the iPhone Upgrade Program, is not restricted to any specific sales channel (e.g., Apple Store, resellers) and will be available in all countries where Apple TV+ will launch. Up to six family members can share one Apple TV+ subscription and watch using their own Apple ID and password. Only one one-year offer is available per family, regardless of the number of devices purchased.