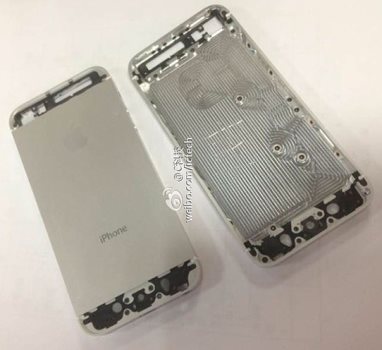 The path from design to release is always a long one for Apple rumour-mongers, and the iPhone 5S is no exception. Since the release of the iPhone 5, we've seen an incredible number of leaks and speculation, from factoids to photos and videos of purported components of the upcoming phone.
Today, we may have gotten our best view yet at the iPhone 5S, as a number of images leaked out of China showing the new phone in production.
As interesting as these images are, they pale in comparison to the specifications that accompanied them.
According to 9to5Mac which first broke the story in the west, the iPhone 5S will include a number of new hardware features within its nearly identical shell.

Perhaps the most anticipated edition is that of NFC, which seemed to be a cinch for the rumoured Passbook software in iOS 6, but never was included – indeed, some sources stated that NFC was removed from the iPhone 5 very late in production.
Next up, we've got a fingerprint reader. This reportedly sits on the bezel of the phone, potentially on the home button – which matches up with rumours we've been hearing about prototype iPhones for years.
Another hardware evolution could be an IGZO display, made by either Sharp or LG. IGZO is a new display technology that boasts lower power consumption and better image quality than AMOLED or IPS LCD screens.
The iPhone 5S is also reported to include an improved camera. We heard earlier this year that the phone would come with a new 12 megapixel sensor with dual LED flash, and that still appears to be the case. It's not clear in this latest report if the dual LED flash is the differently coloured version that would allow for better colour accuracy across a wider range of light levels, though.
The iPhone 5S has reportedly also seen some improvements in its most basic hardware elements, including 2 GB of RAM (a first for an Apple mobile device), an upgraded A6 CPU with SGX 554MP4 PowerVR GPU and support for the faster LTE-Advanced standard.
Perhaps the most interesting development is our final rumour: that the phone will come with different-coloured shells, a role that up to this point has been exclusively served by the large range of iPhone cases. That's kind of unexpected, as it was mostly assumed that only the plastic iPhone would be available in multiple colours.
So there we have it – the latest iPhone 5S rumours. I hope you find them interesting! I'm definitely watching the developments with a keen eye, so I'll let you know if we get any further news.
Source: 9To5Mac