It's a shame really, when a techie is giving advice on how to avoid getting spyware and malware into your computer and yet he himself fell into the trap. I'm talking about myself, here, in case you weren't aware. Today, I was trying to download Google Music Manager so I googled it to get the download link.
I wasn't really paying attention but ended up grabbing it from a site that I haven't even heard about, trusting it completely. Doh?
After some confusing installation instructions and clicking on the "I Accept" button a couple of times, my alertness level went up. I quickly cancelled the installation but alas, it was too late. My Firefox, Internet Explorer, and Chrome have been filled with junk and all of my home pages were changed to point to www.qvo6.com site (please don't try visiting the site, whatever it is). Pointing the browsers' home page to another did not help at all.
And no, it doesn't matter if you have an antivirus – this goes beyond it because you pretty much "authorise" the installation and execution.
Thanks to this handy freeware called AdwCleaner, all these problems went away in an instant.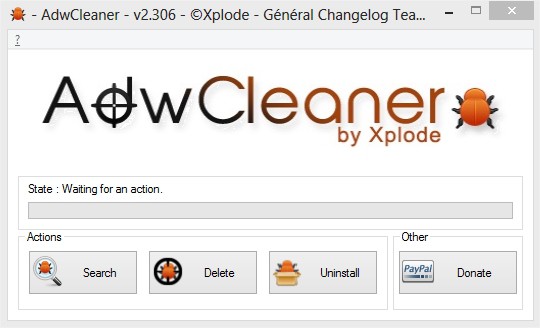 After downloading and installing AdwCleaner (on the official site this time, not some dodgy website), it's just a matter of clicking on a button.
Clicking on the Search will let AdwCleaner search your computer for any malware.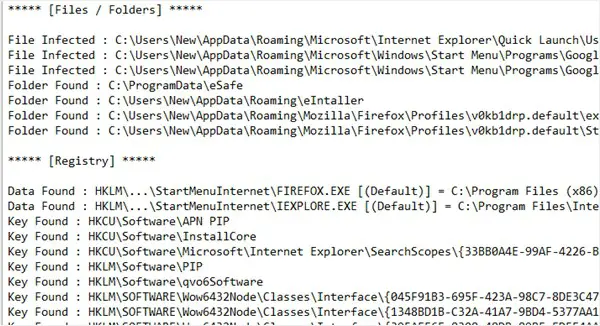 Just press the DELETE button to remove these entries from the Windows Registry, which will remove all unwanted toolbars and Malware detected on your system. If your Windows is slowing down like a turtle, it's best to give tools such as this a try.
Have you had any installation disasters leading to installing crapware or unwanted toolbars and pop-ups?