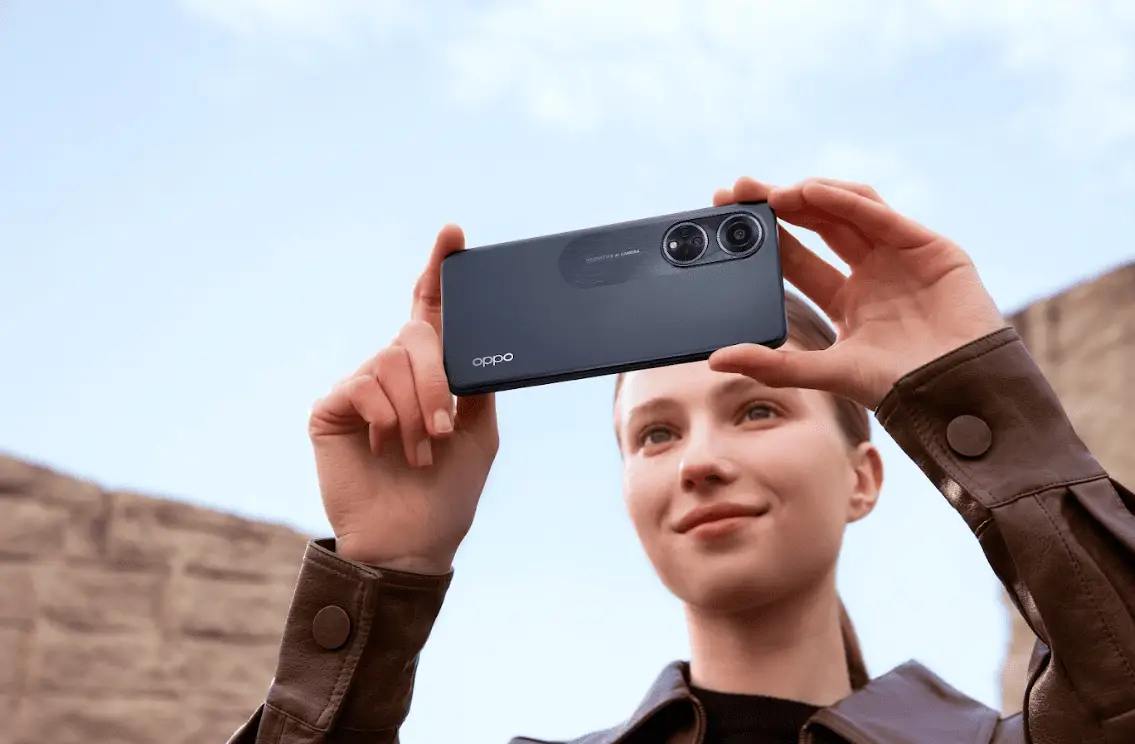 OPPO proudly presents the latest addition to its A-series lineup – the OPPO A98 5G. This device redefines the entry-level category with an array of high-end features, including a blazing-fast 67W SUPERVOOC charging, 5000mAh battery, and the cutting-edge OPPO Battery Health Engine. Packed with a plethora of premium specifications, such as 8GB RAM, 256GB ROM, a silky smooth 120Hz display, and the latest ColorOS 13.1, the OPPO A98 5G takes user experience to a whole new level.
Michael Tran, Managing Director of OPPO Australia, expressed, "The OPPO A98 5G goes beyond meeting user expectations, delivering a smartphone experience that exceeds all boundaries. With its combination of premium features, top-tier battery performance, and immersive capabilities, the A98 5G outshines its entry-level category".
Engineered to keep pace with the demands of modern life, the OPPO A98 5G boasts a top-of-the-line flash charging and battery configuration within its price bracket. This enhancement translates to a rapid 44-minute charge time to reach full 100% capacity using the 67W SUPERVOOC technology. Even a quick 5-minute charge extends the usage to 6 hours of phone calls or 2.5 hours of uninterrupted YouTube videos. The 5,000mAh battery ensures up to 39 hours of call time, 16 hours of YouTube viewing, or 8.4 hours of gaming – a seamless and enduring smartphone journey.
Further enhancing the user experience, the A98 5G incorporates the OPPO Battery Health Engine, designed to retain 80% of the original battery capacity after up to 1,600 charging cycles.
Equipped with a spacious 6.72-inch display boasting a flagship-caliber 120Hz Ultra High Refresh Rate, the OPPO A98 5G guarantees smooth and responsive interactions, whether one is scrolling through social media feeds or immersing in gaming sessions.
The device harnesses the power of the Qualcomm Snapdragon 695 5G Mobile Platform, accompanied by 8GB RAM and 256GB ROM. The added potential of up to 1TB SD card expansion and OPPO's innovative RAM Expansion technology doubles the available RAM capacity, ensuring a robust and efficient performance.
Photographers will delight in the advanced 64MP AI Camera, 32MP Selfie Camera, 2MP Depth Camera, and the remarkable 2MP Microlens that the OPPO A98 5G offers. The Microlens, capable of up to 40 times magnification, unveils intricate details within the microcosmic world, inviting users to explore the hidden marvels behind everyday objects.
Weighing a mere 192g and measuring a svelte 8.2mm in thickness, the OPPO A98 5G presents a choice of two captivating colour options – Dreamy Blue and Cool Black. Both finishes feature the signature OPPO Glow treatment, which not only imparts a dazzling crystal effect but also ensures resistance to fingerprints, and style with resilience.
OPPO A98 5G Availability and Pricing
The OPPO A98 5G, priced at an attractive RRP of $649, is now accessible in Dreamy Blue and Cool Black variants through select outlets, including Office Works, JB Hi-Fi, and the official OPPO Australia Online Store.