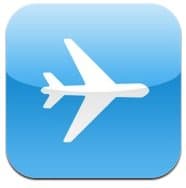 iCheckin for iPhone and iPod Touch is an application that allows you to save your time! It provides you with direct connection to the check-in of the major airlines, you can also view the current status of flights, check or reserve your plane. Attach also a useful reminder for baggage allowed on board and the paper of air passengers rights. To travel in serenity.
Craving Tech has been given 10 promo codes for this app. No fuzz, no contest. Just first come first serve! Post a comment and say "I want it!" and I'll send it to your email address.
You need to have a U.S iTunes account to redeem the promo codes.