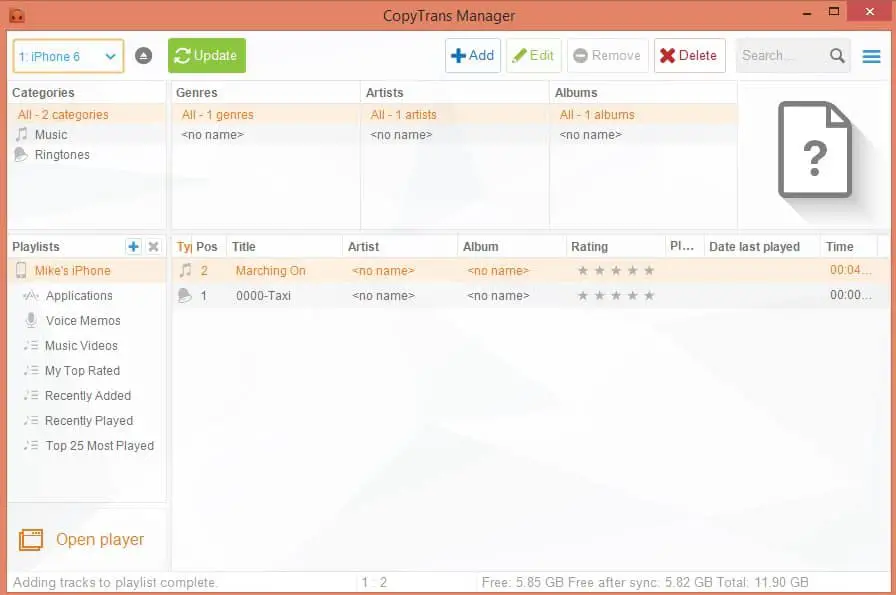 I never really like iTunes. I find it somewhat intrusive, bloated, and just don't want to do what I want to do. It always dictates me what I should do, and it frustrates me sometimes.
Especially when it comes to copying music over to my iPhone or iPod Nano. I don't want iTunes to sync. I just want to transfer my songs so I can listen to them later and iTunes won't let me. Thankfully, with the help of a simple free app, you can just drag and drop files without iTunes.
The app is called CopyTrans Manager.
In fact, it is really simple to use that all you need to do is to install it, open it, and start dragging and dropping files to your iPhone/iPod.
Once you've installed and run CopyTrans Manager (grab the free version), plug your iOS device into the computer.
CopyTrans Manager will then recognise your device and you can start dragging and dropping music/songs files (including audiobooks, ringtones, etc).
It's super simple and there is no need to set-up sync folders, playlists, or anything of that sort. If what you need is a simple tool to transfer your files across, this is it.