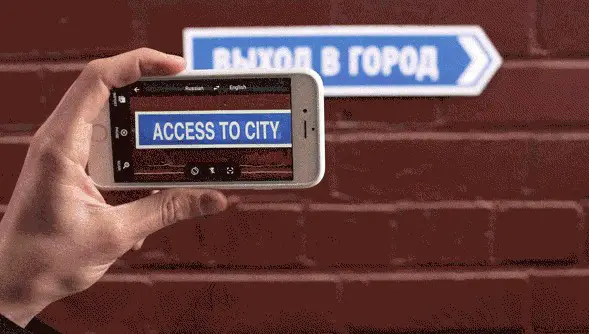 Thanks to the most recent update to Google Translate (available on iOS and Android), tourists now have a more powerful tool in their hands.
Going to a country that speaks a different language to your own can be daunting, even when you have a good dictionary with you at all times. Not all locals can speak English (and some of them may not even want to, out of pride – sigh) and you can't always ask someone to translate a road sign for you.
With the latest Google Translate app update, translation gets easier and more powerful.
Word Lens
Previously, if you see a sign or text in a foreign language, you could take a snap with Google Translate, which would then convert or translate the text into your language. Now the app gets even more powerful. Simply point your camera to the text and the app will auto translate it live in front of your eyes (screen overlay).
Unfortunately, not all languages are supported yet at the moment, though Google has promised to add the other languages eventually. For now, the instant translation works from English to and from Italian, German, French, Spanish, Portuguese, and Russian.
Live Language Translate
Simply pick the 2 languages and start talking. The app will automatically translate the language and speak it for you, with the right pronunciation.
Obviously, buying a "croissant" with a wrong pronunciation does not matter much (you'll definitely still get your croissant), but things can get messy when the locals can't even understand what you are trying to say. After all, in some languages, a word can have multiple meanings with different pronunciations.
It's definitely a must-have-app on your smartphone if you like traveling to different countries.
Source: Google blog post