Note: This is a guest post written by Marcus Jensen

Source: Flickr
For the tech industry, October 4th was marked with a bang. It is not only because people celebrated international Cinnamon Roll day, but more importantly, because Google released their new secret weapon- the Pixel.
Thanks to the heat the phone packs, after just a couple of weeks, Google's market shares have gone through the roof. This incredible smartphone is the company's key seller this year.
Although Google has partnered up with Huawei to create the Google Nexus, they designed the Pixel on their own. A month after the release of the phone, Google has announced that they were amazed at how quickly they have sold out all the initial models.
What makes the Pixel design so irresistible?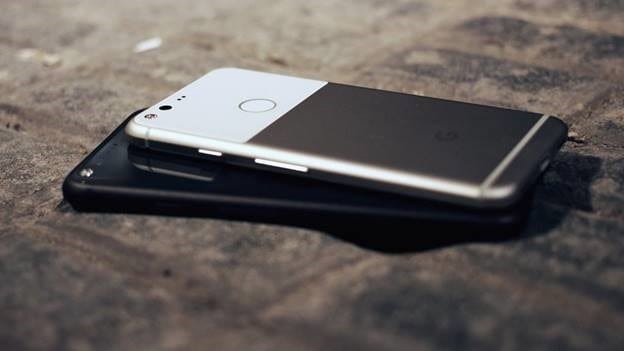 Source: Flickr
For today's consumers, a smartphone typically reflects their style. This is one of the key characteristics of this phone. It possesses a sophisticated design unlike the repetitive iPhone or the flashy Samsung. The body is made of a glass and aluminum alloy and weighs 143 grams. The regular sized Pixel phone has a 5-inch display, while his big brother, the Pixel XL, has a 5.5 inch screen.
This astonishing AMOLED capacitive touchscreen has knocked the competition off its feet with its 1920 x 1080 display resolution. It is available in three colors: Silver, Black, and Blue. Additionally, the phone can store from 32 up to 128 Gigabytes of data.
It has a fingerprint scanner so you can make sure that no one else will ever be able to use it without your consent. If you are tired of those swipe-to-unlock passcodes, this is an easier and faster solution.
How fast is Google Pixel?
One can say with ease that, with its MSM8996 Qualcomm Snapdragon 821 Quad-core with a "Kryo" CPU and a cycle speed of 2.1GHz, this phone works faster than most desktop computers. It is clear that Google really wanted to create a top-notch smartphone by adding a fast processor and 4 GB of RAM.
What about Google Pixel camera?

Source: Flickr
Pixel's camera has a very complex design. The rear camera has 12 mega pixels, phase detection, laser autofocus, and face detection. You will be able to take quick portrait snaps, high quality selfies or wide panoramic pictures. You can record amazing videos with the front camera, with video quality ranging from 720p all the way to 2160p.
The front camera has 8 mega pixels and a video recording quality of 1080p. Unlike previous camera designs that were over-hyped, the amazing secret of this handset is that it stabilizes the picture while you take it, and after you have taken the picture, the phone, using special image scanning software, corrects and enhances your photos. It has a wide 2.0 f lens which allows the camera to absorb more light, making the phone suitable for taking pictures in dark environments.
The key component that makes the Pixel camera so incredible is the video stabilization feature. You can move around as freely as you want and still record a smooth video. When comparing the Samsung s7 and the iPhone 7 camera with the Pixel, by taking pictures of brightly lit scenes, one can see that the Samsung S7 damps out the light, leaving you with a flat picture.
What about the software?

Source: Flickr
The Google Pixel uses the latest version of Android: Android 7.1 Nougat. HTML 5 and 4G support ensure a smooth internet experience. Google has announced their first ever Google Assistant app which can be used only with Pixel phones. This app has speech recognition capabilities which allow the user to order the phone to do numerous complex tasks simply by saying "Ok Google" and then uttering the desired instruction.
Google Duo app allows a Pixel phone user to chat with a friend who uses a phone with an iOS. In order to create a seamless experience while transitioning from iPhone/iOS combo to Pixel/Android, Google offers the quick switch adapter.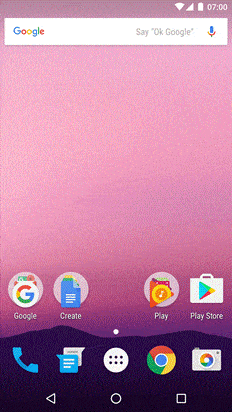 While Pixel served as a showcase for the new Android Nougat, this is not the same version of the OS that we will see on other devices. For starters, Google assistant will be removed. Also, camera app, unlimited photos storage and quick switch adapter will not ship with Android 7.x update for partner manufacturers.
Additional Features
The Pixel has a long-lasting battery with 2700 mAh built into it. It can last up to 7 hours if the user desires to use it without taking a break. The most important feature related to the battery is that it takes 15 minutes to charge (around half a charge) with 9V charger, which is great for people whose work depends on them being able to use the phone 24/7.
Google has also gone out of its way to pamper their customers with unlimited storage for their photos and videos. At the premier of the Google Pixel phone, they presented the amazing new Google Daydream. A virtual reality headset that is comfortable and easy to use. You can access multiple apps through Daydream and connect to social networks as well. It is made out of soft fabrics and is available in three colors: Slate, Snow, and Crimson.
What does this mean for today's consumers
Unfortunately for Google's competition – Apple and Samsung, this will be the year of many losses. Apple has suffered a fatal blow in the PC market when Microsoft released their line of Surface Studio Computers, and when Google finally released Pixel, they had to concede in the field of mobile phones as well.
Executives at Google claim that they have exceeded their expectations for this year. If Pixel has made it to your short list, a mobile buying guide would help you to make the final decision. Simply, it is popular belief among journalists, reviewers and tech bloggers that Google has finally released a phone worthy enough to stand up to Apple's iPhone.
Note: This guest post was written by Marcus Jensen from technivorz.com You can follow him on Twitter @marcusTJensen