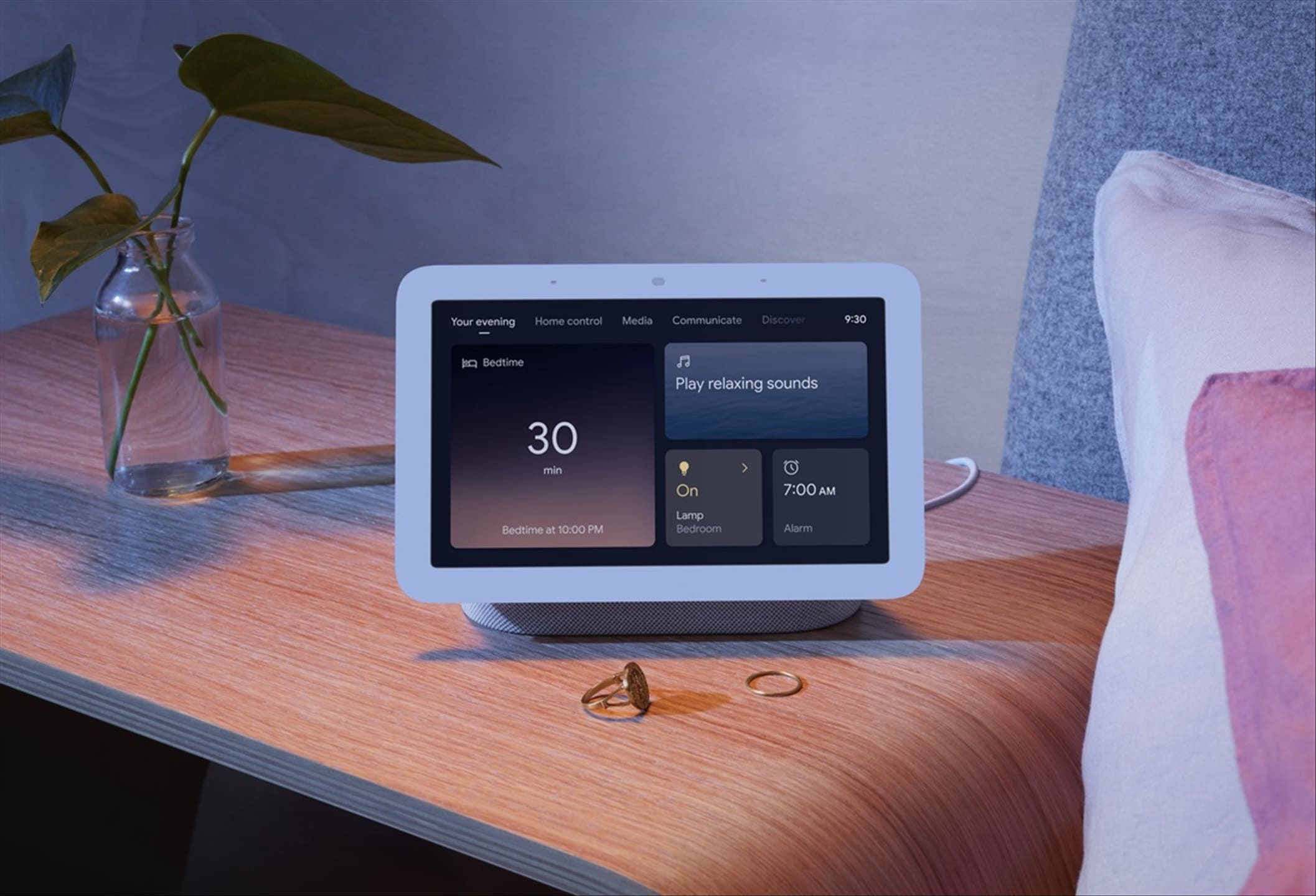 The original Google Nest Hub (make sure to check my review out) came with a really stunning display and smart home integration that we all love.
It's been two years but we are really excited to see what Google has to offer with the new, updated, second generation Google Nest Hub.
The new Nest Hub speaker utilises the same audio technology as Nest Audio and now has 50 percent more bass than the original Hub. If you've been using the original Nest Hub for music listening and movie watching, you'll definitely appreciate the update.
More importantly, the new Nest Hub comes with a built-in Thread radio (which is the next gen connectivity standard that I wrote some time ago about Nanoleaf's next products). This allows the new Nest Hub to become a chip hub.
But the main feature that the second generation Hub seems to be Sleep Sensing, an opt-in feature that will help you understand how you sleep and how to improve it. The 2nd Gen Nest Hub will have to be placed on your bedside table to be able to track your sleep. After an initial calibration, the sensor will be able to track your side of the bed so if you have a sleeping partner, it should be smart enough to only pick you up.
The team analyses around 110,000 nights of data over 1,500 individuals to develop the sensing algorithms and Google is partnering with AASIM (American Academy of Sleep Medicine) to show how serious this feature is. It will track the motion of your sleep and can even detect coughing and snoring.
Of course if you do not want your sleep to be monitored and tracked, this feature is completely optional with privacy safeguards. The Motion Sense only detects motion so the data can't be traced back to your face or identity. The coughing and snoring audio data is only processed locally too and not sent to Google Servers. You can even control specific Sleep Sensing features, review the data, and delete them any time.
Sleep Sensing will be free for a year (free preview) but it isn't clear yet at this stage what will the cost be after (or if it's still going to be free), according to Google.
The new second-generation Nest Hub will be available to Australians in two colours: Chalk and Charcoal. It will retail for AU$149 and can be pre-ordered online at Google Store and other retailers around Australia from today.
We will also be receiving the second-generation Nest Hub to review, so stay tuned for that.