Starting from a week ago, I noticed something different on my blog. Spam!  They've decided to make a come back! It's the problem to every blogger on the blogosphere and it's one of the biggest time wasters that we are all facing.
This blog has gone a long way too in combating spam. I used WP-SpamFree before which won the battle quite well but apparently it requires your real commentators to enable JavaScript and Cookies. I've also installed an anti trackback spam plug-in which works very well to block trackback spam, but not for comments.
I even used a captcha-style plug-in called wp-comment-spam-stopper. It worked very well and I had zero spam most of the time. Not too sure why it suddenly failed to work, even though I've tried changing my question & answer a few times. It seems that bots are getting smarter and smarter these days. The fact that using WP-SuperCache (a caching plug-in) on this blog is making it a bit harder, since it will cache a dynamically generated captcha text/image.
So this time, I'm trying to install a popular spam protection called Defensio, an alternative to Akismet. So, what is Defensio and is Defensio better than Akismet?
What is Defensio?
Defensio is a spam filtering web service that you can use to protect your blog or web application from comment spam.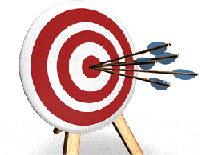 Defensio is a stand alone plug-in available on blogging platforms (like WordPress) and also some CMS frameworks (Drupal, etc). Because it's a stand alone product, they recommend you to turn Akismet and other spam protections installed on your blog off, to make sure that they don't interfere with one another. So yes, Defensio is a replacement for Akismet.
Defensio identifies spam comments from legitimate ones using its own algorithm and it will also categorize the spam based on a scoring system (similar like Spam Assassin).
Installing Defensio
Installing Defensio on a WordPress blog is easy. Simply download the plug-in and install it on your blog. You also need to register for an API key, just like Akismet, for free on Defensio.com
Just make sure to turn off Akismet since it will conflict with Defensio. I still keep my "Simple Trackback Validation" plug-in to keep trackback spam from coming and it seems to work seamlessly with Defensio.
Does Defensio really work?
I don't know yet. It's too early to tell. I've tried it for a few days and it seems to be able to differentiate spam comments from legitimate comments nicely so far. Honestly speaking, I'm quite impressed. Defensio is able to differentiate comments that seem legitimate to me; comments that some of you guys actually write on my posts. Some examples of spam comments that were caught by Defensio:
Your site is also very interesting, very calming effect just reading it. Will spend more time with certain areas. Well done and good luck with your work.
I really, truly am glad I found this site. It has answered so many questions for me. I will be back. Thank You
Great work with this one, nicelly done!
nice site, very informative, well designed, easy to use … what can i say ? i love it…
This is such a wonderful and informative way to reach others. I Will be more than glad to share this site
See? Some of those comments were pretty valid to me (despite some spelling mistakes). Whenever I write a blogging guide, computer tips, or a new design make over, these comments are not rare to appear from a real visitor/commentator such as you.
Defensio managed to differentiate these from legitimate comments confidently (by putting a rating of "Quite Spammy" and "Very Spammy" on these comments and put them on its Quarantine as spam). They are indeed spam after I have a look at the dodgy URLs and dodgy email addresses like [email protected].
Final words on my battle against spam, Round II
Defensio, according to its developers, will need to take some time to be able to learn from differentiating spam comments and legitimate comments on your blog. So if you decide to give Defensio a try, use it for several weeks (or a month) before you decide whether to ditch Defensio or not.
Without the Captcha plug-in that I used earlier, I've been receiving more and more spam comments (250 spam comments so far in a couple of days). However, Defensio seems to be able to capture them intelligently. At this stage, looks like Defensio is a winner. Commentators normally don't really like entering captcha (although it depends on the complexity), so it's up to Defensio now to provide the one and only wall to hold the line!
You can find out more about Defensio on Defensio official web site.
If you are using the WP-SuperCache plug-in on your blog, what spam protection are you using at the moment? Does it work?