Note: This is a guest post written by Jeeva Shanmugam. You can reach him on Instagram, X, or email – The Pixel 8 and Pixel 8 Pro, Google's much awaited next-generation smartphones, will be unveiled in 2023. Due to the expectation of considerable upgrades over their predecessors, including a new design, improved camera capabilities, and a faster processor, these devices are creating a lot of excitement in the tech community. Both consumers and tech aficionados are interested in how these developments will affect the future of the Pixel portfolio. Here are the details.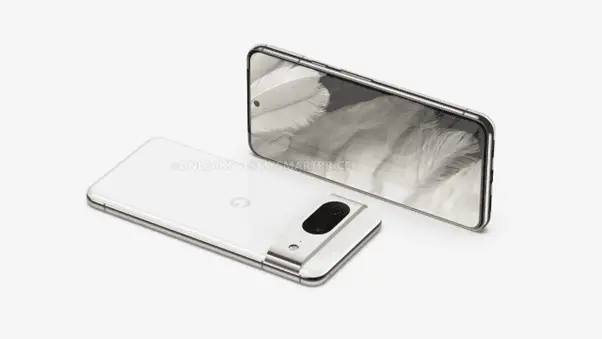 Key Highlights:
Google's highly anticipated Pixel 8 and Pixel 8 Pro, set to launch in 2023, are generating excitement in the tech world with their anticipated design, camera upgrades, and powerful Tensor G3 processor.
The Pixel 8 Pro is rumored to feature an elegant porcelain white color option, adding to its appeal.
With a potential October 2023 release date and competitive pricing starting at $599 for the Pixel 8 and $899 for the Pixel 8 Pro, these smartphones aim to set new standards in the Android market.
Pixel 8 and 8 Pro: Every Detail
Design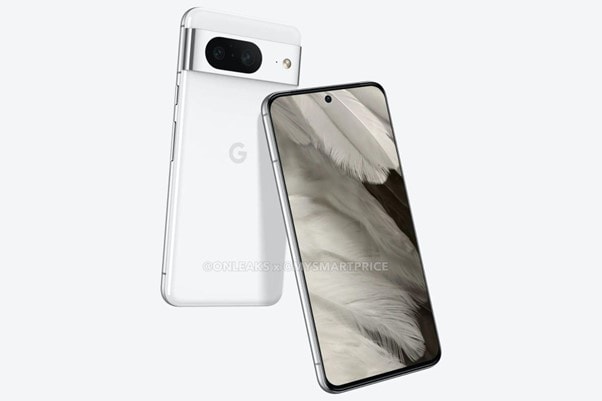 The design of the incoming Pixel 8 and Pixel 8 Pro represents one of the most significant changes. Reliable speculations suggest that Google has chosen a modern, sleek design with flat sides and a strong metal frame.
The Pixel 8 is anticipated to be somewhat smaller than its predecessor, with a 6.1-inch display, while the Pixel 8 Pro is anticipated to keep the 6.7-inch screen dimensions of the Pixel 7 Pro.
According to a tipster on X the Pixel 8 Pro is said to come in an anticipated porcelain white colour.
Cameras
Another feature of these new Pixels that has buzzing is the camera setup. According to rumors, the Pixel 8 will have a triple-lens back camera system with a 48MP telephoto sensor, a 12MP ultrawide sensor, and a 50MP main sensor.
The Pixel 8 Pro, on the other hand, is anticipated to step things up with a quad-lens rear camera setup that features the same 50MP primary sensor, as well as a 12MP ultrawide sensor, a 48MP telephoto sensor, and an intriguing 48MP periscope telephoto sensor.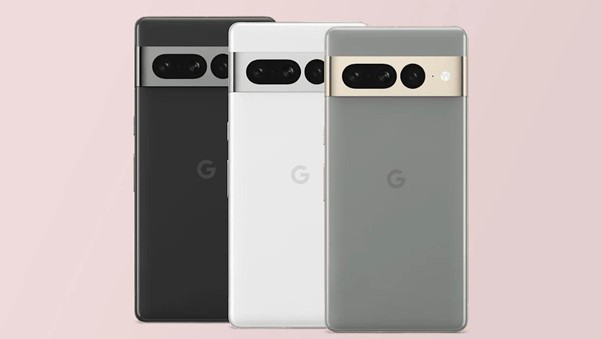 Processor
The Pixel 8 and 8 Pro are expected to be powered by Google's cutting-edge Tensor G3 processor, which is a significant improvement above the Tensor G2 processor featured in the Pixel 7 series. With this version, users should see a better user interface and increased performance.
Other Speculated Upgrades
The Pixel 8 and 8 Pro apparently have a number of new features in addition to the main enhancements. These include a fingerprint sensor hidden beneath the display, a bigger battery for longer use, support for faster charging, and an all-around stronger and more resilient build.
Release Date and Pricing:
These devices are expected to be released in October 2023, according to speculations, which is raising anticipation for their arrival. The more feature-rich Pixel 8 Pro is projected to start at $899, while the more affordable Pixel 8 is anticipated to start at an enticing $599, giving potential customers a variety of options to fit their preferences and budgets.
Wrapping It All
To sum up, the much anticipated Pixel 8 and Pixel 8 Pro are set to have a significant impact on the smartphone market in 2023. These devices are poised to raise the bar for Google's Pixel series thanks to their svelte and contemporary appearance, improved camera capabilities, and the potent Tensor G3 CPU.
There is a variant to suit every preference and price range, from the rumored smaller, yet feature-rich Pixel 8 to the high-end Pixel 8 Pro. The anticipation for these next-generation Pixels is growing as the launch date draws near. If the rumors are accurate, they may become the Android phones to beat in the upcoming year.
If you haven't, make sure to check Craving Tech's reviews on the Google Pixel 7 and 7 Pro.
Note: Images from Smartprix.com