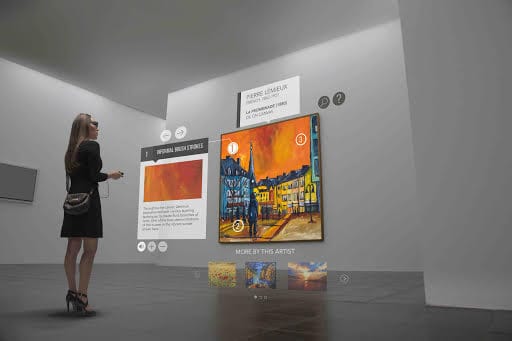 Epson Australia has just officially launched its 3rd generation of Epson Moverio smartglasses for augmented reality, the Moverio BT-300, and it's available for purchase now.
Moverio smartglasses have already been used in major leading industries such as hospitals for surgeries, museums for tours, emergency services, drone piloting, and many others. I actually wore one and had a quick play with it at the Formula One Australian Grand Prix 2016 inside MERCEDES AMG PETRONAS garage.
The Moverio BT-300 is also used by the coaches at Manchester United Football Club. Using the glasses, the coaches can analyse players' performance on the field using augmented reality.
Kind of like playing FIFA where you can have an overview of whole team and analyse what works and what don't.
With the launch of the Epson Moverio BT-300, the smartglasses have now truly made it into the mainstream ready for consumers.
If you have a DJI drone, you can also use the BT-300 while you pilot your drone, it's really cool:
According to Bruce Bealby, Epson Australia Consumer Division General Manager – Sales & Marketing, "The Epson Moverio BT-300 represent a major leap forward in mobile AR smart eyewear with their comfortable, lightweight form factor and powerful display engine. The transition from LCD backlit projection to Si-OLED (Self-iluminating) enables higher contrast levels, a wider colour gamut and true display transparency which makes it game-changing technology."
LCD vs Si-OLED:
The smartglasses themselves are powered by a Quad Core Intel Atom X5 processor, Android 5.0 operating system, and a 5 mega pixel front-facing camera.
The Epson Moverio BT-300 smartglasses are available at www.epson.com.au for an RRP of AUD$1,199.00 and at www.epson.co.nz for an RRP of NZ$1,299.00