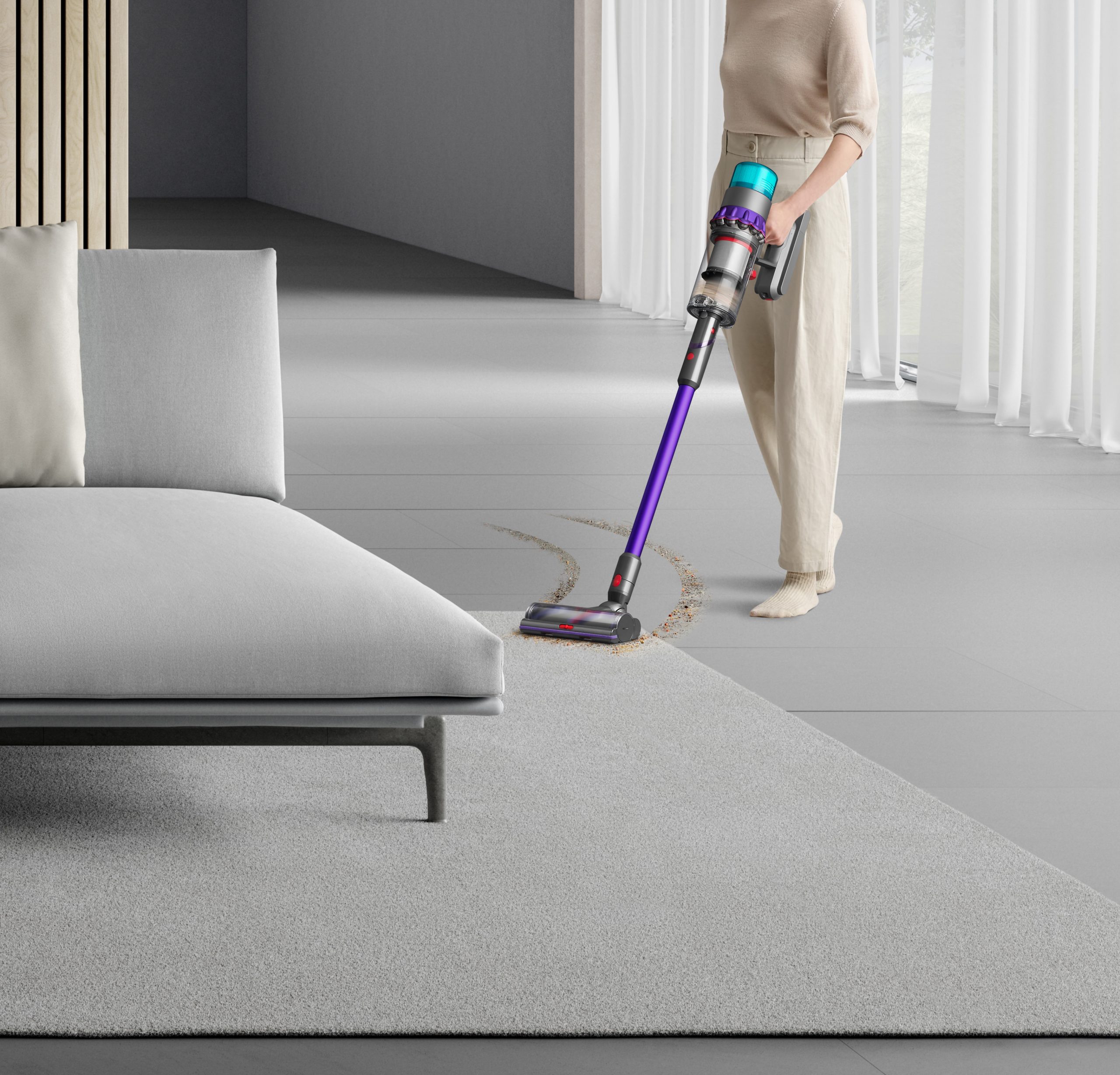 Dyson has just launched their newest, latest, and greatest cordless vacuum cleaner in 2022 called Dyson Gen5detect. It's advertised as the most powerful HEPA cordless vacuum cleaner ever made by Dyson as it can capture microscopic particles as small as 0.1 microns.
So this is not called a Dyson V16 or V17. It's a totally new kind of machine running the newest fifth generation Hyperdymium motor that delivers 262 air watts of powerful suction. Dyson V15 Detect (which I reviewed in the past) has 230 air watts suction power and I'm already amazed at its performance.
This new machine will even suck all the bad stuff like there's no tomorrow.
The machine also features a fully sealed, whole-machine HEPA filtration system, engineered to capture 99.99% of particles down to 0.1 microns. This ensures you only get clean air expelled from the machine while vacuuming.
There is also a newly reengineered Fluffy Optic cleaner head that reveals twice the amount of microscopic dust. Yes, this is important because Dyson had done a study in the past that most people are only motivated to clean when they can see the dust and dirt on the floor.
The new Dyson Gen5detect now has a new user interface that shows users in real-time when their surface is clean. The bars on the LCD screen now rise and fall according to volume of particles being removed in real-time – so owners know when to move on or spend more time cleaning. It's a different take compared to the Dyson V15 Detect that only displays how many particles found and removed by the machine.
The new motor is now smaller and faster than the predecessor too, spinning at up to 135,000 rpm. Dyson V15 Hyperdymium motor only spins up to 125,000 rpm so the new machine has better suction performance.
And in a surprising move, this is Dyson's first cordless vacuum cleaner featuring a new single button control to operate the machine. It has always been a trigger that you need to press and hold all the time. Sure, it encourages you to only use the machine when you need to, saving battery life. However, some people dislike this as it is not comfortable to do at a longer period of time. The new machine seems to finally remove this mechanism for good.
This is probably because the machine itself can now last even longer than before so the philosophy behind the trigger mechanism is no longer necessary.
According to James Dyson: "The Gen5detect defines Dyson's next generation of cleaning technology. It is the combination of our dust light optic technology, dust particle counting and sizing, pioneering new motor and whole- machine HEPA filtration, that enables you to achieve our deepest ever clean."
Dyson Gen5detect cordless vacuum cleaner is available now at Dyson online stores and Dyson Demo stores, priced at $A1,499 RRP.