DJI Osmo Mobile 6 Review – DJI Osmo Mobile 6 is the latest smartphone stabiliser from DJI that is compact in form and easily foldable to be carried around. Considering that modern smartphones nowadays have already near-excellent stabilisation, I was wondering if I ever actually need a gimbal to stabilise it further. To my surprise, DJI Osmo Mobile 6 can provide an even smoother video when used with an iPhone 14 Pro.
A built-in extension rod, tripod, physical controls, and creative app also completes the whole package.
DJI Osmo Mobile 6 Review – Unboxing and Packaging Contents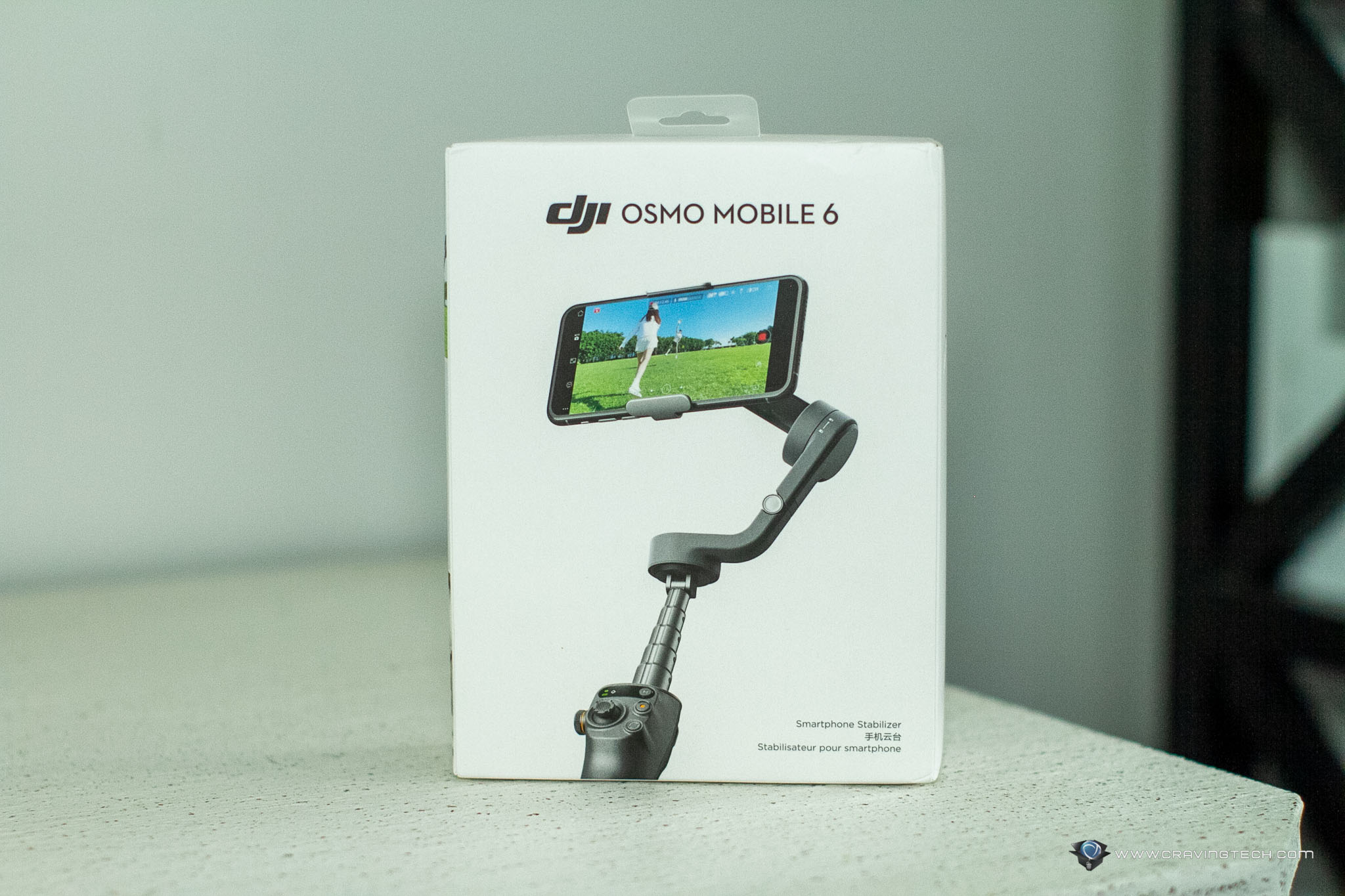 The package contains:
Osmo Mobile 6
Grip Tripod
Power Cable
DJI OM Magnetic Phone Clamp
Anti-slip Pads
Storage Pouch
Manuals and Documents
DJI Osmo Mobile 6 Review – Design and Features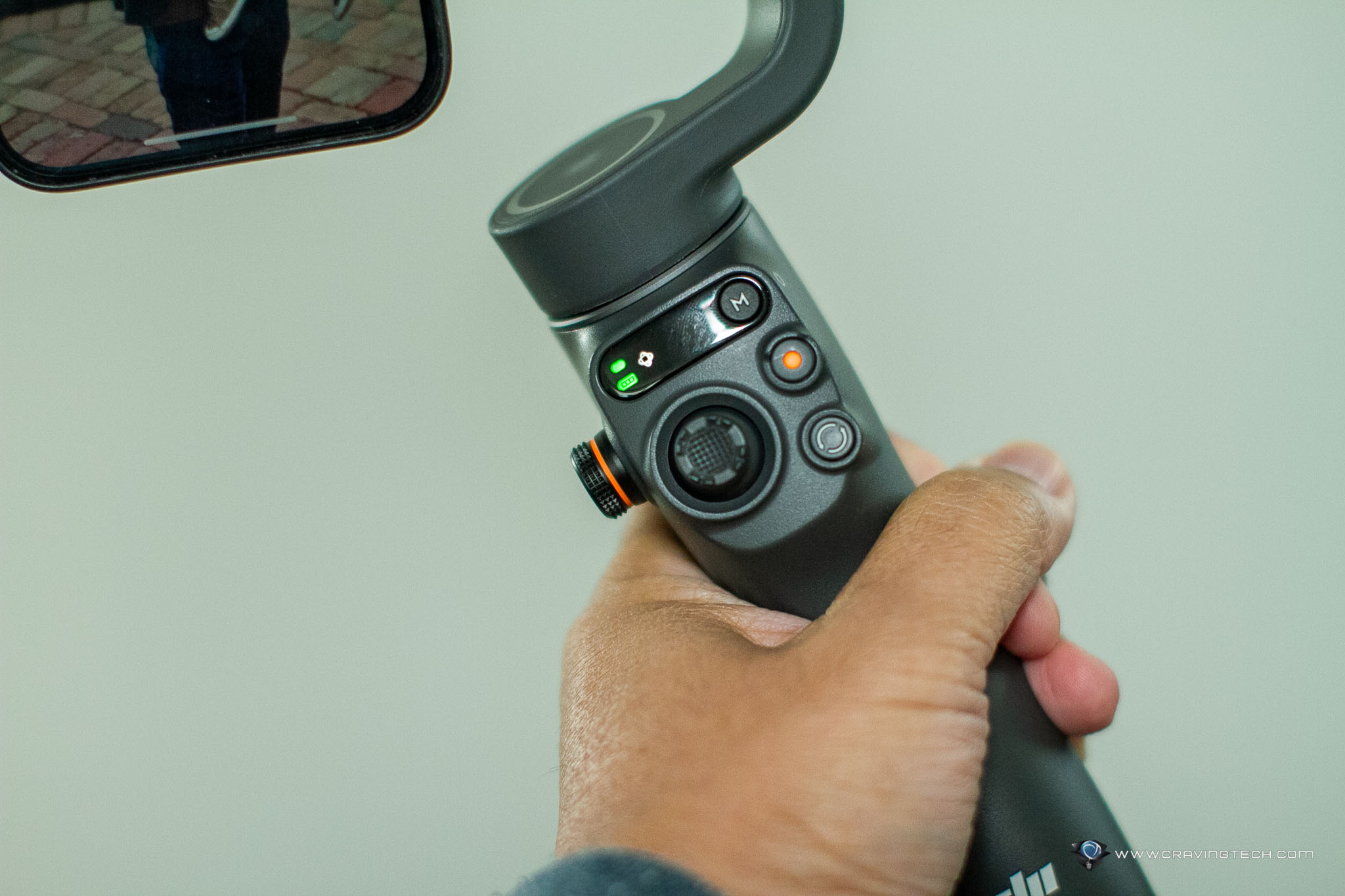 The Osmo Mobile 6 is designed to be portable so it has this locking mechanism and foldable design. The moment you unlock and unfold it, it automatically turns itself on and if you wish, launch the DJI Mimo app automatically (only available on iPhone). This way, you can shoot almost instantly the moment you unfold the gimbal.
To place your phone on the gimbal, first you need to clamp the phone using the included DJI OM Magnetic Phone Clamp. Thanks to the improved quick-release clamp design, snapping it in and out of the phone is painless. It also works great without having to remove your phone case. Then, simply align and snap the magnetised parts to lock your phone on the gimbal. I like how sturdy and strong it feels, which gives me peace of mind when I have to take shots with weird angles.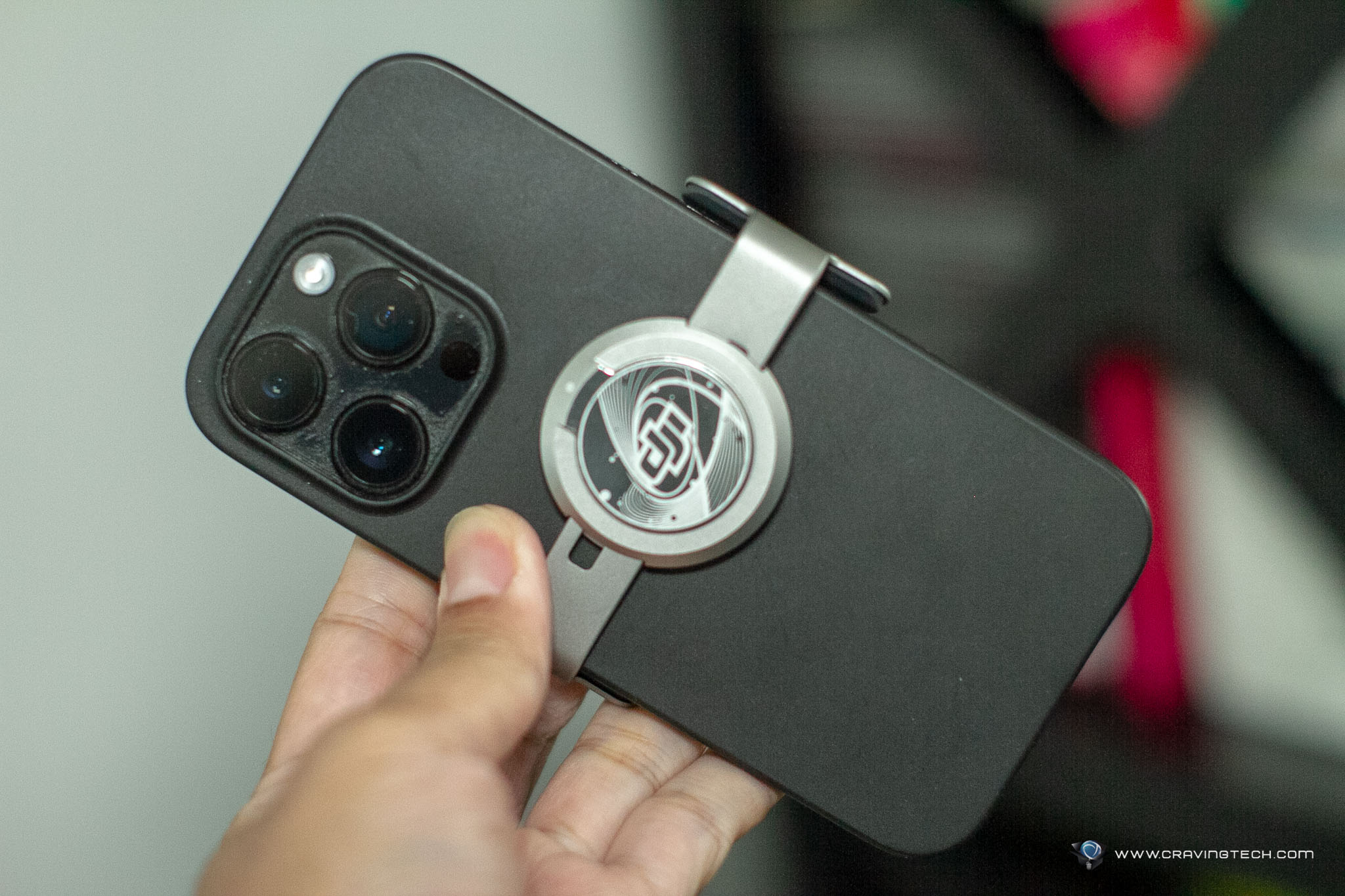 DJI Osmo Mobile 6 itself looks really sleek and professional. I find it easy to grip and comfortable to hold for a long time.
The status panel displays useful indicator such as your battery level, the mode you are in (more on this later), and other things such as whether the gimbal is stabilising properly. With the physical buttons, you can record your video without having to touch your phone (the most useful one) but there are other nifty features as well. For example, you can cycle between the Osmo Mobile 6 modes or change the orientation from Portrait to Landscape (and vice versa),
There is a scroll wheel on the side to control zoom and focus to create certain cinematic effects. You can also set the speed of the scroll from the DJI Mimo app.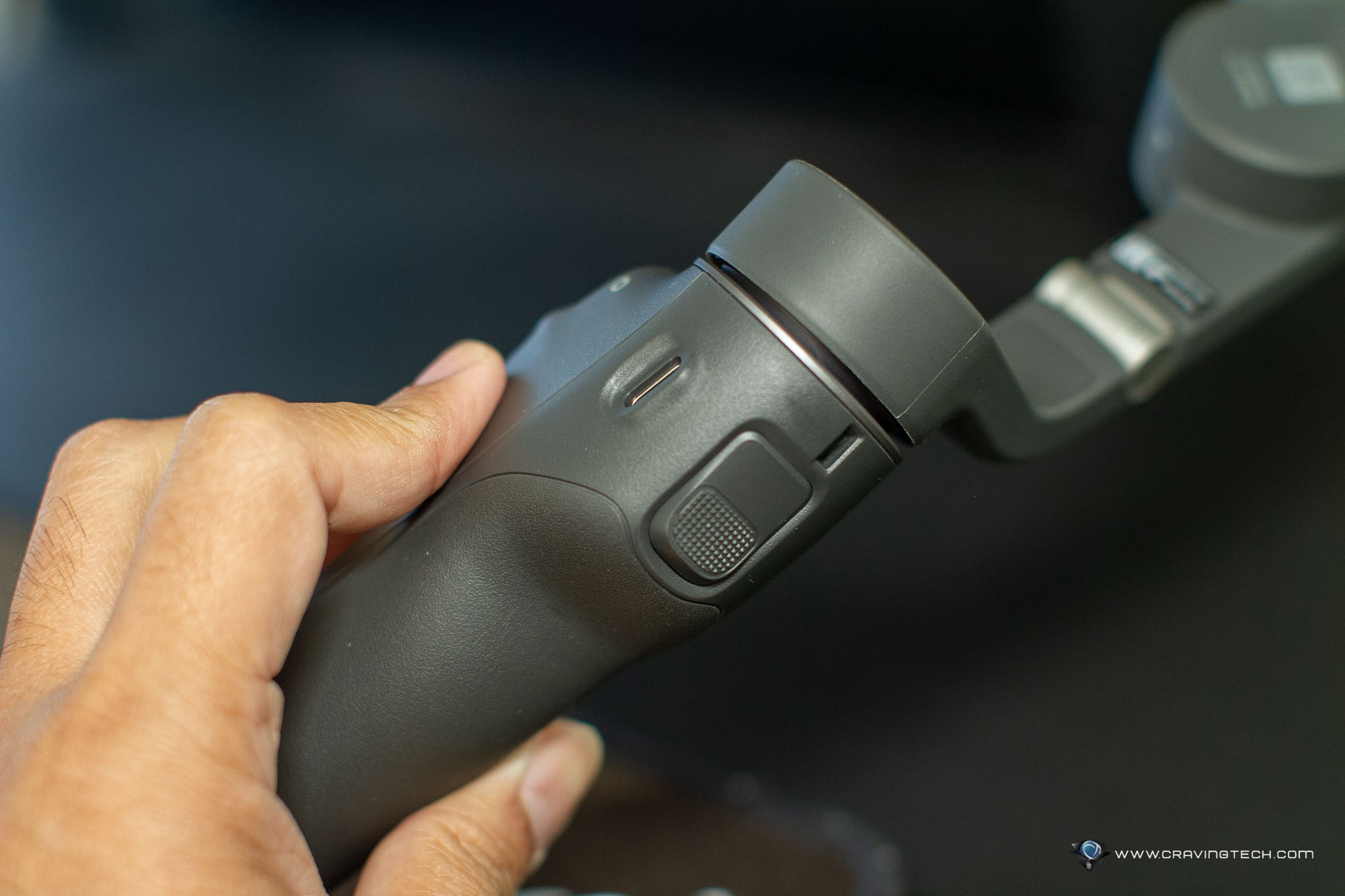 The built-in extension rod does not only give you a great tool for taking selfies or vlogging (it allows your phone to capture you at a high, nice angle), but to also take more interesting shots from higher or lower angles (closer to the ground). Simply pull it out or push it back in.
The supported four modes are Follow (the camera view will follow the gimbal's pan and tilt movements – probably the one that you'll use the most), Tilt Locked (the camera view only follows the gimbal's pan movements, which is ideal for panning or moving around a subject), FPV (best for still subjects), and SpinShot (to create dynamic shots like pull shots. I honestly haven't had the time yet to play around with all the modes but I love how versatile the gimbal is and that you can definitely create professional videos with these various modes.
And if you are not a professional videographer (at least, yet), DJI Mimo also has some great shot guides as you use the app to capture your scenes. The app can automatically detect what you are trying to shoot and then suggest a video shot (with a somewhat short guide to do it). This is really good especially for those who want to learn more about taking various shots and want to improve their videography (and creativity) skills.
For example, when I was trying to shoot a Seagull, the app detected what I was trying to do and popped a suggestion of a ShotGuide.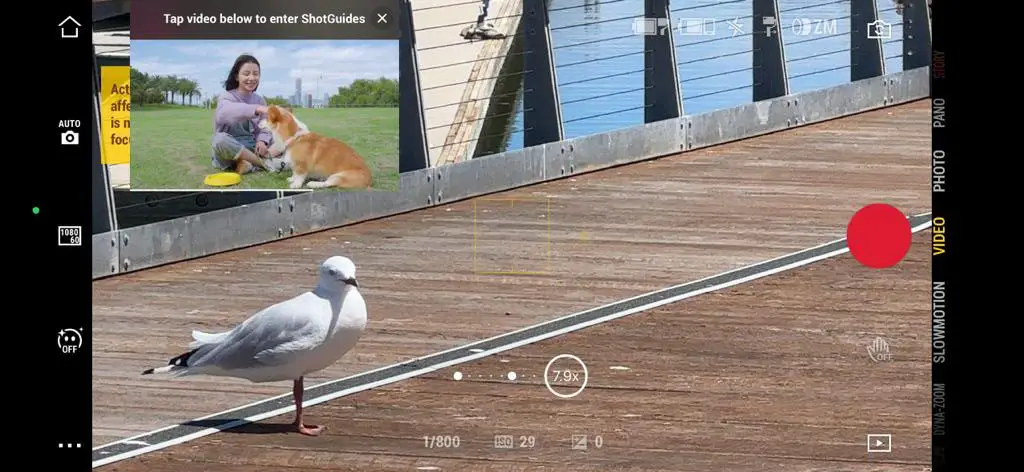 DJI Osmo Mobile 6 Review Conclusion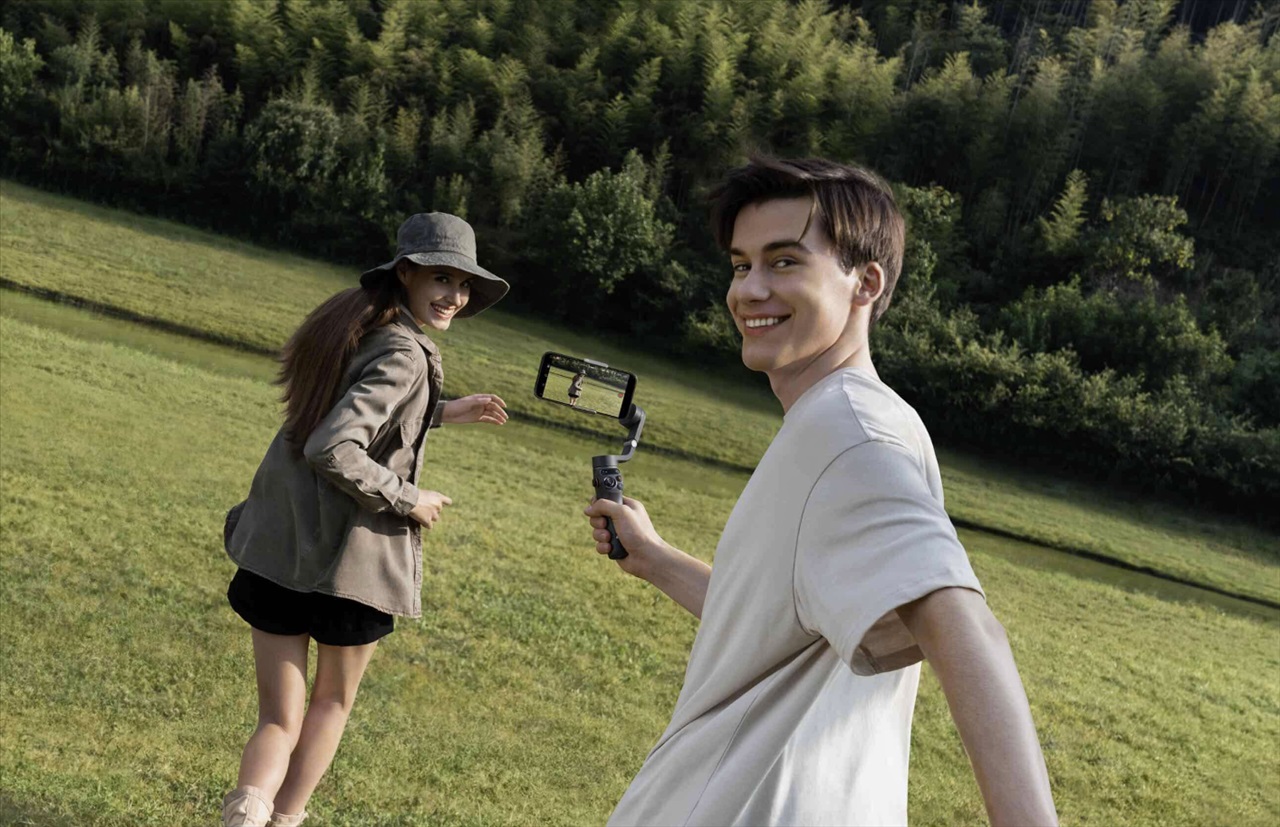 DJI Osmo Mobile 6 offers various attachments and built-in features to make your videography and photography skill easier, and better. The included tripod is great to take group photos with a timer when you need one, a built-in extension rod can easily be slide in and out when needed (very useful for taking selfies, vlogging, pull-out shots, and other non-conventional-angle shots). Various modes for taking all kinds of videos are available within the DJI Mimo app and through the Mode button on the gimbal itself to unleash your creativity. The physical controls are easily accessible to press and twiddle such as a quick switch from Portrait to Landscape, and other handy features while shooting.
Its compact form makes DJI Osmo Mobile 6 a great gimbal to carry around as well when you go travelling for a road trip or even overseas. With an impressive stabilisation, you can also do a much more stable Zoom and other dynamic shots at your disposal.
DJI Osmo Mobile 6 is available now for purchase at your local retailers or through online store like Vlogsfan.
Disclosure: DJI Osmo Mobile 6 review sample was supplied for reviewing
DJI Osmo Mobile 6 Review
Summary
A compact gimbal with amazing stabilising performance and built-in features + controls
Pros
Foldable and a pretty portable gimbal
Ergonomic design with good grip
Amazing stabilising performance
Various modes offer creativity and professional-looking clips easily
ActiveTrack 5.0 can track moving subjects
Good app that also offers various short tutorials and ideas for video shoots (ShotGuides)
Has built-in extension rod
Cons
Active tracking doesn't work flawlessly if the scene has complex background
The wheel feels a bit sensitive even at the slowest setting