Crucial P1 SSD (NVMe M.2) Review – The P1 SSD from Crucial is the company's first NVMe SSD for the consumers.
They are certainly not new in the storage and memory market (check out our coverage on the Crucial 2.5″ SATA MX500 SSD and the Ballistix Elite DDR4 that I still have running inside my gaming PC at the moment).
The P1 features Micron's leading-edge QLC (Quad Level Cell) technology, enabling increased speeds and capacities at a more affordable price point. If you are looking to boost your games loading speed, or a faster photo/video editing experience without paying too premium, this is it.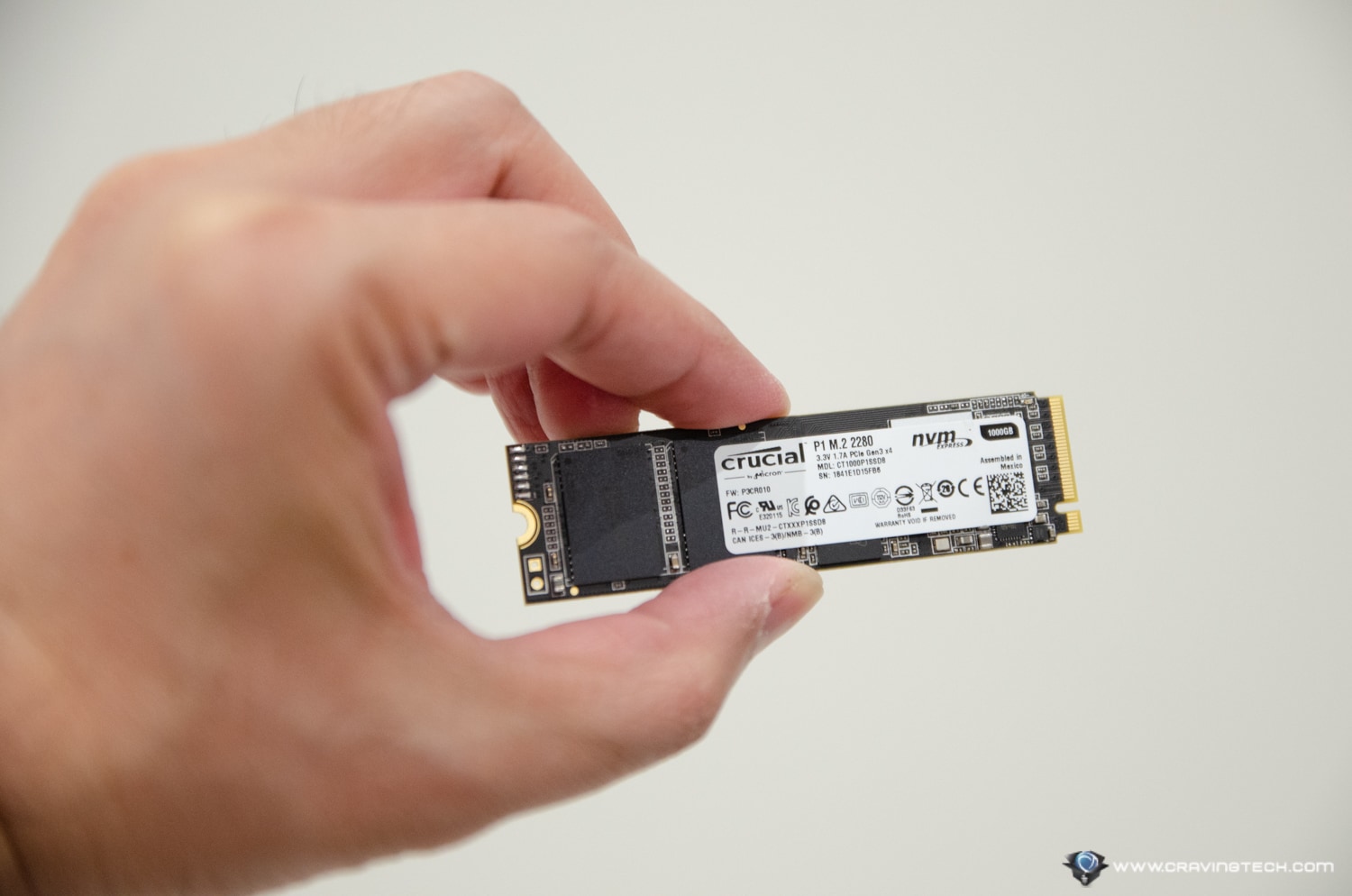 Crucial P1 SSD uses the M.2 slot on your motherboard which gives a significant bandwidth improvements over the usual SATA III 6Gb/s limit. It also means more spaces to work on inside your motherboard and you can also add more 2.5″ SSDs later on as a cheaper data storage solutions.
For the P1 SSD, Crucial offers 500GB (CT500P1SSD8) and 1TB (CT1000P1SSD8) storage capacity options for the price of US$109.99 and US$219.99 respectively. They are all backed by a 5-year limited warranty. In the past, you'd have to pay hundreds more dollars to get a storage that big with fast read/write speed.
Speaking of speed, Crucial P1 can have up to 2,000 MB/s read and 1,750 MB/s write speed compared to the standard 550 MB/s limit on a SATA III. For the 1TB version that I have here, the write speed can only go up to 1,700 MB/s. From my own benchmarking tests, results on average show the P1 lives up to that claim.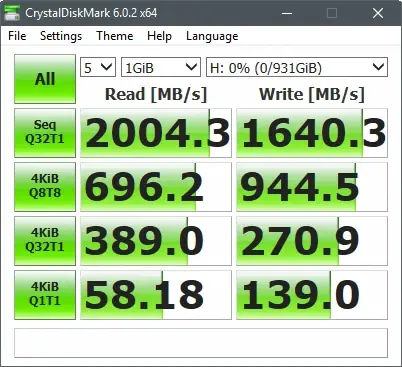 Crucial P1 is faster than the Kingston A1000 NVMe: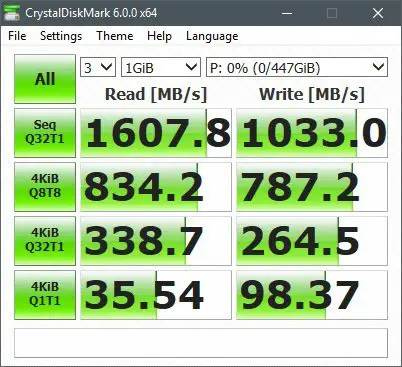 but can't beat the performance of Kingston's higher end KC1000, or the much faster WD Black: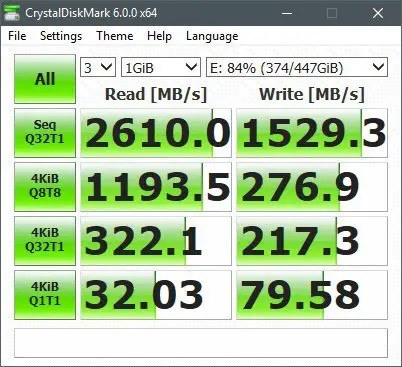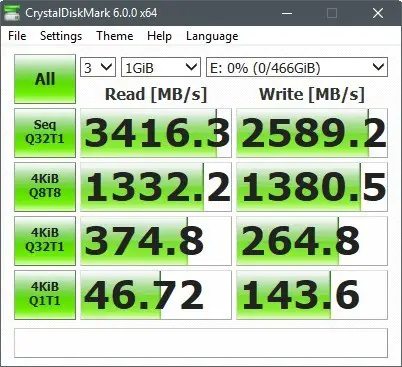 At the end of the day of course, it all comes down to price and what you need.
1TB storage capacity for an NVMe M.2 SSD is pretty huge. With software and games nowadays taking a large amount of installation space, you'll definitely need all the storage you can get, without sacrificing speed too much.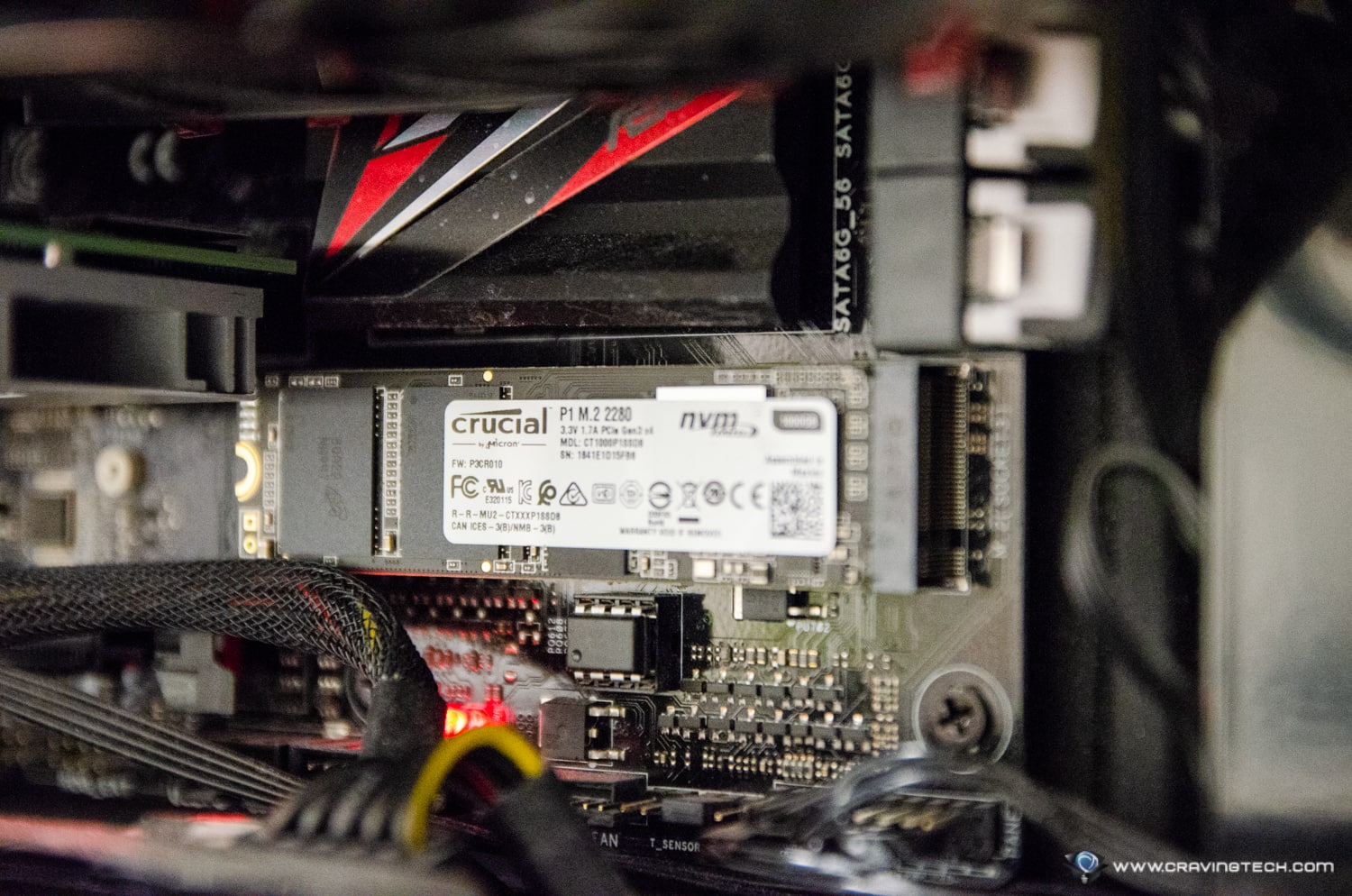 Crucial P1 SSD is probably not for the enthusiasts who are actively looking and comparing speed benchmarks on every SSD model, or not for hardcore professionals who need the fastest speed possible (and don't care about the price). However, for desktop users and general use, Crucial P1 is up there above the Kingston A1000 and should give your system a big boost if you are still using a SATA III 2.5″ SSD inside your PC.
And if you are looking for an upgrade from the old, ancient, traditional Hard Disk Drive as an Operating System drive, you'll be in heaven for this one.
Disclosure: Crucial P1 review sample was supplied for reviewing but all opinions are mine and not paid