Some months ago, I made a post about a free online service converter called ZamZar that can convert files from one format to another (audio converter/mp3 converter, movie converter, and others).
There is also a similar site providing a file converter service, called YouConvertIt.
YouConvertIt offers variety format converter services: from mp3 converters, YouTube converters, mp4 converters, and so much more.
YouConvertIt provides a free service to convert files from one format to another. The steps are pretty simple:
Insert your email address (Once converted, you will be sent a link to download your new file in the format you requested)
You upload the file you want to convert to YouConvertIt.
Select the new file format you want to convert into.
Click the Convert It button.
Check your email inbox afterwards (depends on the number of requests on YouConvertIt server, this may take a while)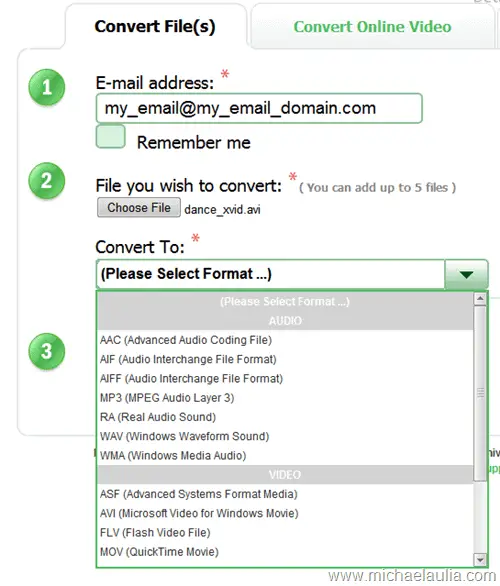 You can also convert YouTube videos by entering the URL of the YouTube video you want to convert. Afterwards, you can download the YouTube video on the format that you prefer.
You can even extract an audio out of a video file. So technically you can extract MP3 out of an AVI/FLV file (I've tried this).
The site is a bit unresponsive though at times, although there's a possibility that the server was busy when I accessed it to write this post. It's a small price to pay for such a good free service. 
To give it a whirl, checkout YouConvertIt.com