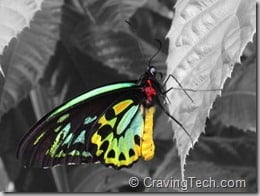 Ever wonder what people did to make an effect like the screenshot on the left? Learning photoshop layers or tricks to make one are not that trivial especially if you are not a techie. The Color Splash for iPad, however, makes you like an expert and doesn't require any photoshop or photo editing techniques to use.
Color Splash for iPad lets you highlight part of your photos with color, leaving the rest in black and white.  Although this is the only thing that the application was made to do, it does so wonderfully. Just by using your fingers, you can transform a photo into a new piece of art.
The two buttons on top of the application, "Color" and "Gray", do what the caption say. If you tap on the "Color" everything that is swiped by your finger would turn into color and vice versa. The application works both in Portrait and Landscape mode.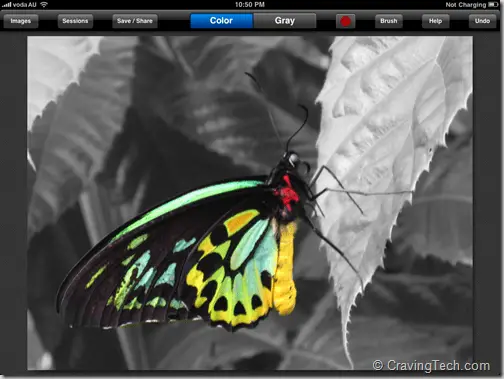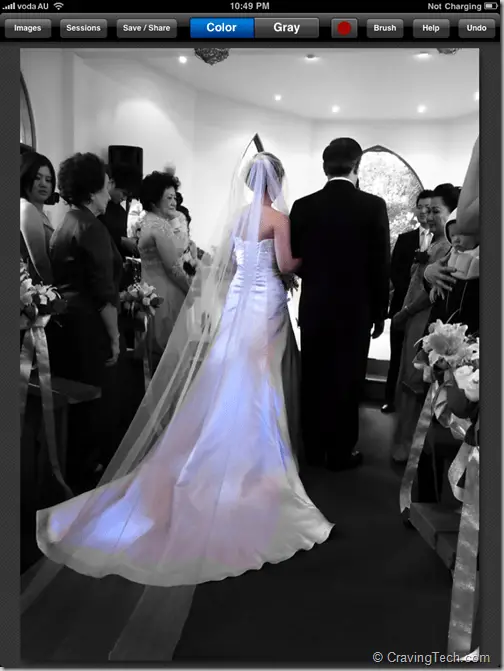 There is also the brush properties so you can change the size of the brush and other settings.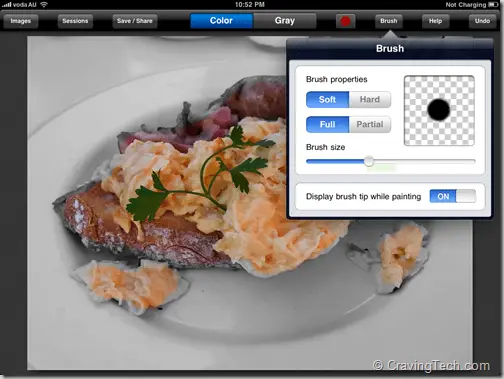 You can also zoom in and out to do the finishing touches and to make the photo looks flawlessly.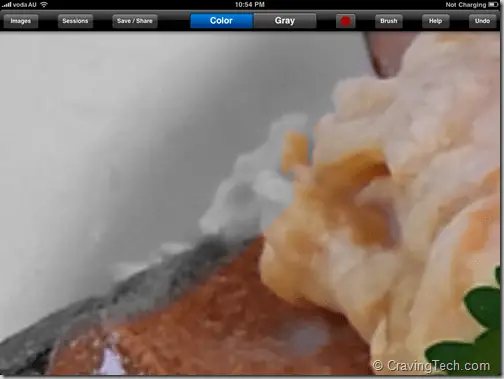 The application is as simple as it can get and requires a minimal learning curve. There is a tutorial video included with the app but I found that I could figure things out even without looking at the tutorial video. It's very simple and there are no complicated settings to dig through.
You can also save your session so you can continue later, save the final photo to a different file (keeping the original as it was), or share your creation to Facebook or via email to friends.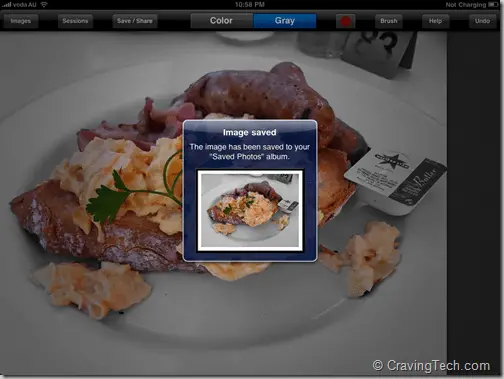 Color Splash for iPad is a fun application and accessible to everyone, even to your kids (although you probably have to do the finishing touches to the photos at the end). The application makes it easy to create such an effect without the need of learning a photo editing software. There isn't much to tell here because it's really simple yet it works wonderfully!
Color Splash for iPad – Pocket Pixels Inc.
Note: Promo code provided for the review