Chromecast with Google TV Review – I've been a Google Chromecast user for many years since the first generation came out. It's still working fine. However, when I received the latest generation of Chromecast with Google TV, this has certainly exceeded my expectations. 

I didn't have to cast any Youtube video from my phone anymore, yay! I can now just use the amazing remote control. It made my "dumb" Sony TV so smart that I do not need anything else. Thankfully I didn't end up buying the $350 Nvidia Shield TV which I had been contemplating for a while.
What's in the box?
Chromecast
USB-C charging cable
Charger
What do you need?
How do you set it up?
The setup is super simple. I just plugged it into an HDMI port and connected to Wi-Fi. Plus, since I already have a Google ecosystem at home, I didn't need to install the Google Home app. If you don't, you'll need to download it here.
Is it easy to use?
I reckon the UI is so easy to use that even anyone who's not tech-savvy can use this. Moreover, you can use it as your Google assistant (with voice command).
How's the remote control?
It has buttons for Back, Google Assistant, Home, Mute, YouTube, Netflix, Power, Input. You can use the D-pad for controlling what you want to choose.
Any other cool features?
Other than casting anything from your phone, you can mirror your laptop on your TV and you can also command your TV from your tablet.
Should you get one?
Yes. It's worth upgrading even if you already have the older generation one. It's that good.
Tech specs

Dimensions & weight: 52 mm x 52 mm
Colour: Charcoal
Resolution: Up to 1080p 60fps
Wireless: Wi-Fi 802.11ac (2.4 GHz/5 GHz)
Power: 5 V, 1 A power supply
Ports & Connectors: HDMI, Micro-USB
Supported operating systems: Android, iOS, Mac, Windows
Chromecast with Google TV Review – Verdict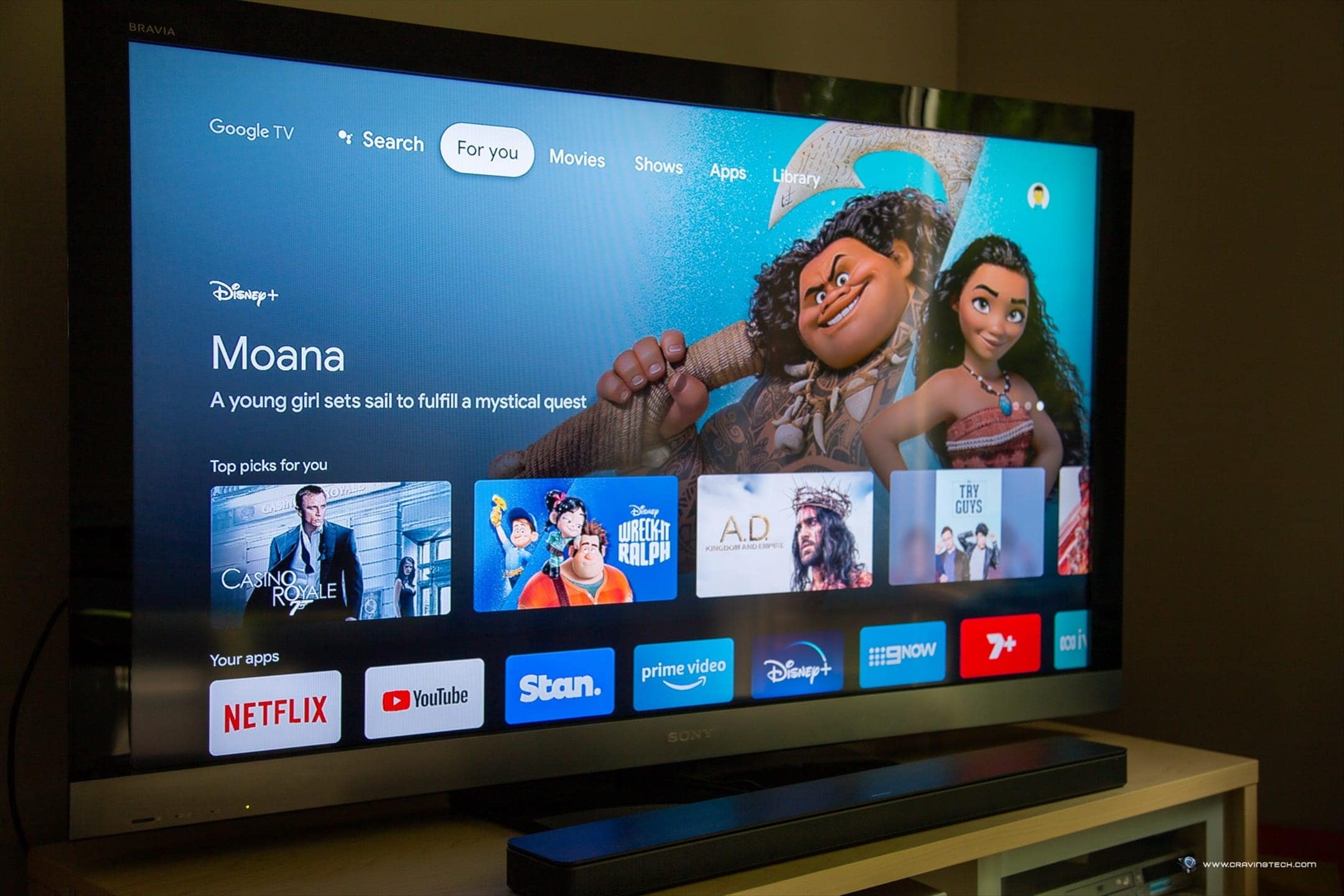 I'd highly recommend this latest generation of Google Chromecast to whoever has an older TV that doesn't have all the latest apps.
By the way, you can get Chromecast with Google TV and 6 months of Netflix for AU$139.99 (available to both new and current Netflix subscribers) on their official site.
Disclosure: Chromecast with Google TV review sample was supplied for reviewing but all opinions are mine
Pros
Intuitive UI
Transform any old TV into a smart TV
Superb remote control with shortcut buttons
Slideshow of your photos in Google Drive
Cons
Intermittent loss of Wi-Fi connection despite my Mesh Wi-Fi is next to it.