Sennheiser in CES 2012 – CES (Consumer Electronic Show) 2012 in Las Vegas is a paradise to gadget geeks like me. With all new exciting products being announced every day (or every hour) from many big brands, one needs to start making notes about what gadgets they are going to buy next to satisfy their gadgets' thirst.
I'm going to publish a few posts from the press releases I've got all over CES 2012. Sennheiser will be the first.
CES 2012 – Sennheiser Amperior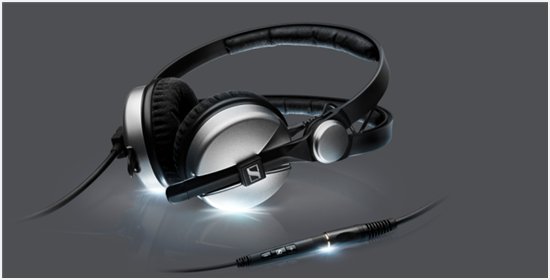 Sennheiser Amperior is based on the popular Sennheiser HD headphones. The rugged headphones provide natural, lifelike sound production with a frequency response of 16 to 22,000 Hertz. It also has background noise cancellation, adjustable headband, and comfortable to wear.
The Sennheiser Amperior is insired by DJs where they often need to lift one ear cup up while pumping the action non-stop. The ear cups of the Sennheiser Amperior can be rotated for this purpose. It's available in silver or blue with aluminium finish. It can be plugged through a 3.5 mm stereo jack and if you want to plug it to your Apple products, an additional cable with an integrated smart remote is included. You can even use the Sennheiser Amperior to take phone calls and use the voice control activation feature.
It sounds really cool as you can wear this headphone on the road (with 1 ear cup rotated for one sided listening) while answering calls at the same time. No more accidents.
The Sennheiser Amperior will be available in shops mid 2012.
CES 2012 – Sennheiser HD 700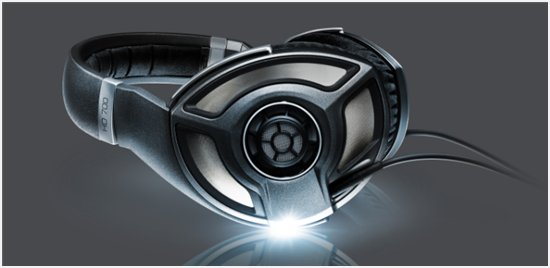 The Sennheiser HD 700 is a high-end headphone, delivering outstanding acoustic properties and sophisticated design. It's stylish, durable, and comfortable.
The ear cups are thoroughly designed to deliver sound waves directed to your ears at a slight angle for impressive natural listening experience. The 40mm Duofol transducer can clearly be seen, thanks to the open design, enough to keep you giggling with excitement while staring at it.
According to Axel Garell, Sennheiser's Senior Acoustic Engineer, the transducer is mounted in high-precision gauze made of stainless steel to ensure that the acoustic properties of the Sennheiser HD700 are not impaired by any partial vibrations.
The Sennheiser HD 700 looks like it's going to be an awesome headphone with stylish design and superb sound quality. The Sennheiser HD 700 will be available in shops mid-2012 as well.