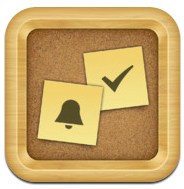 Without further ado, here are the 5 winners to the BugMe! App Giveaway last week.
The winners are:
Sharyn Parsell
Helga Grenkowitz
Lesley Walker
Nanang Sugiarto
Adil Faroog
Congrats, guys. I've already sent an email to you guys to confirm your winning. I'll send the promo code once I've got a reply.
See you on the other giveaways here at Craving Tech!