Hearthstone, one of the most popular Blizzard's games out there, has been available for quite some time on the PC and tablets. It's a free-to-play strategy card game like Magic: The Gathering, but less complex and still fun to play.
To those who don't normally carry a laptop or tablet around, this is great news as you can now play Hearthstone on your mobile phone (iPhone and Android phones only – sorry, Windows Phone).
I've always been wondering whether Hearthstone would ever make it to the mobile. I mean, I was sure they could do it, but I didn't think playing it on such a small screen would be thrilling. I was wrong, as always. I've played a few Hearthstone games on my iPhone 6 and Blizzard has actually done a great job with the modified, smaller interface.
For example, when you press a card on your hands, the interface will zoom in to ensure you picking the right card. Sure, it's different and can lead to a mistake here and there before you get used to it, but it works. And most importantly, you can now play Hearthstone while waiting for that bus or train to arrive.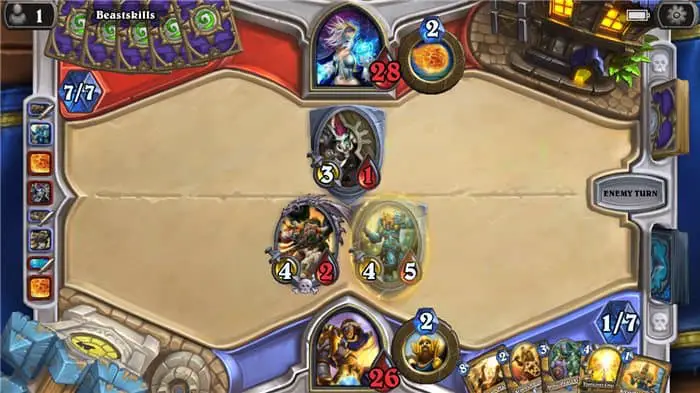 Source: Hearthstone blog